Sales Have Ended
Registrations are closed
To request late enrollment, contact us directly at info@crushcourse.com and we'll see if it's possible. In your subject line, include "Late Enroll?" and a portion of this class/event name ~Cheers! Mary Beth
Event Information
Refund Policy
Refunds up to 7 days before event
Eventbrite's fee is nonrefundable.
Sales Have Ended
Registrations are closed
To request late enrollment, contact us directly at info@crushcourse.com and we'll see if it's possible. In your subject line, include "Late Enroll?" and a portion of this class/event name ~Cheers! Mary Beth
About this Event
VIRTUAL WINE EXPLORATION:
Join Certified Wine Educator and wine speaker/consultant, Mary Beth Vierra of Crush Course to discover how the right wine can transform your take-out dinner, boosting flavors and adding balance.
Mexican, Chinese, Thai and Indian foods share challenges and features that call for wines that match their flavor impact, or tone down the heat, or balance the umami or sweetness. Want to broaden your wine palate? Let's explore the characteristics that drive these dishes and the wines that love to play with them. You're in for a delicious treat!
Mary Beth conducts this event via Zoom.
WHO IS IT FOR?
Crush Course Virtual Wine Explorations are learning discoveries for all levels, from the novice to industry pro. Mary Beth's approachable style offers both fresh insights and deeper learnings that are eye-opening and fun while boosting fluency for those in beverage sales, service, and hospitality.
TIME:   1 to1.5 hour, to allow for food pairing, tasting and plenty of Q&A
WHAT WILL I LEARN? Discover at least 3 Wines that pair deliciously with 'traditional' take-out cuisines (even though the foods are known for being "wine challenged").
Characteristics of these cuisines that make wine pairing a challenge and the food-wine pairing principles that drive a successful match!
Discover and (optionally) taste 3-4 paired wines that may be new to you, their style and flavor profile, and how to find the best versions [*wine not included]
Through an optional paired tasting, discover pairings for each wine from the various cuisines and why the work [*food not included]
Learn a few "watchouts" and alternate wine options
Wines we may cover in this class: Prosecco, Pinot Gris, Riesling, Gruner Veltliner, Gewürztraminer, Lambrusco, Gamay, Garnacha
**Final Wine List will be emailed to registered participants
WINES or FOOD* - DO I NEED TO BUY THEM?
NO. They aren't necessary for learning and enjoyment! (*Wines and food not included). After you register, Mary Beth sends you her wine list and some food suggestions for the optional tasting and pairing experiments. Feel free to buy some or all wines, or pour your own, or simply relax and learn and get inspired for your next take-out night!
HOW DO I PARTICIPATE? The class is held virtually over Zoom. A Zoom account is not necessary; just click to join by computer. **If joining by phone or tablet, you'll need the Zoom app.
WHAT WILL I NEED?
-For the Zoom: Internet access and ability to stream audio and video.
-For the (optional) Wine Tasting: 3-4 wines and wine glasses; water and some plain crackers help cleanse your palate.
-For the (optional) Food & Wine Pairing Experiment: Order your favorite take-out cuisine (Mexican, Indian, Chinese or Thai). Ideally one appetizer, and two mains or a main and a side for a variety of flavors, cooking methods and textures to mix and pair. Bonus points for sauces/salsas.
WHAT'S NEXT? Within a few days of registration, Crush Course emails you the wine list, food suggestions and class prep tips **  Allow time to acquire wines if you plan to taste along.
Eventbrite sends the event link with the confirmation and in all reminder emails: 48 hours before the course, 2 hours prior, and when it's time to log on.
**Give Eventbrite a working email address and that your inbox recognizes Eventbrite and MaryBeth@crushcoursewine.com
WHAT IF I HAVE QUESTIONS ?
Send your questions to:  info@crushcoursewine.com
DRINKING AGE: Virtual tastings are only open to those of legal drinking age (in USA, that's 21 or older). They are intended primarily for learning and education; consumption of wine is optional. You only need a few sips to sample and learn. Please drink responsibly.
Crush Course helps you navigate the world of wine to discovery, confidence, and expertise.
www.crushcoursewine.com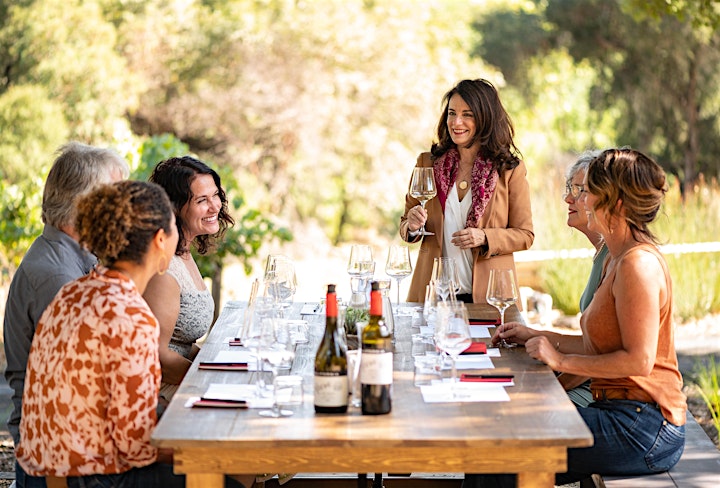 YOUR WINE INSTRUCTOR and GUIDE:
I'm Mary Beth Vierra, founder of Crush Course, where we help you navigate the world of wine toward wine discovery, confidence and mastery.
Let's get our boots dirty, our pencils sharpened, and our wine glasses stained on a (virtual) wine learning journey!
Wine, food, and teaching are big parts of my life. I live in Healdsburg, surrounded by vineyards (and wineries and great food) in the heart of Northern California wine country. I'm a Certified Wine Educator (CWE), Italian Wine Scholar (IWS), Ambassador (IWA)and professional trainer. I'm also fluent in Italian (language and food!) after living in Italia for five years.
Back in California, I managed and lead wine education programs for staff and customers of a premier world-renowned winery for over ten years - teaching hundreds of wine classes, leading wine learning trips through vineyards and wineries in both the US and abroad, and hosting many beautiful wine-food paired dinners.
Now... I'm thrilled to share my knowledge, insights and passion for wine, offered direct to you, through Crush Course!
Wine is best shared after all!
For corporate events or private wine experiences, team building/breakout sessions, professional industry training seminars, or fun and interactive wine tasting engagements, visit us at:
www.crushcoursewine.com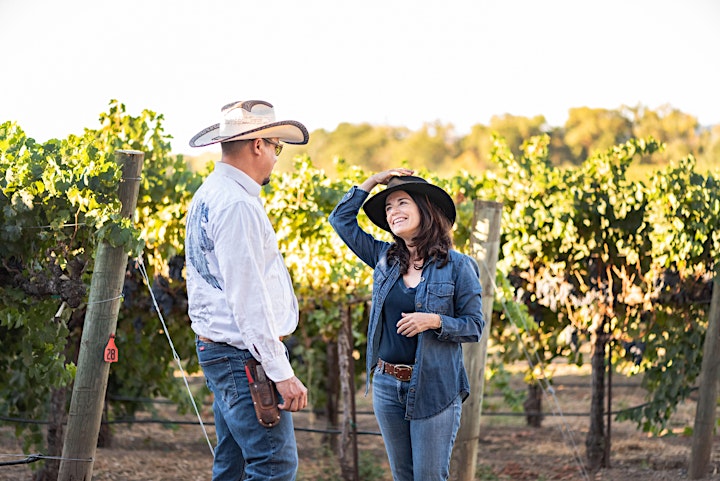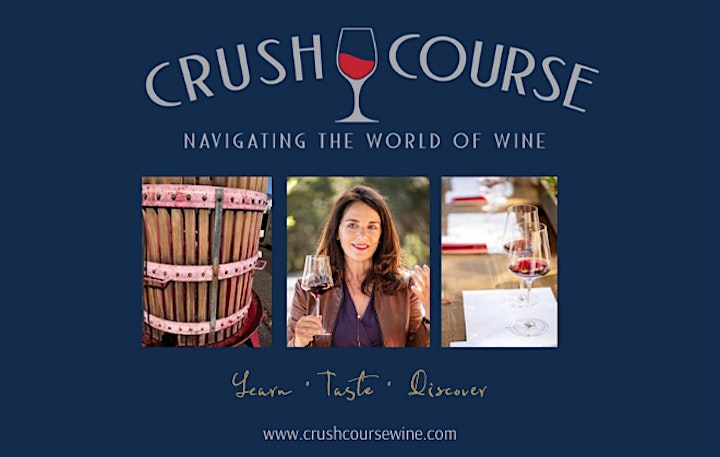 Date and Time
Location
Refund Policy
Refunds up to 7 days before event
Eventbrite's fee is nonrefundable.