About this Event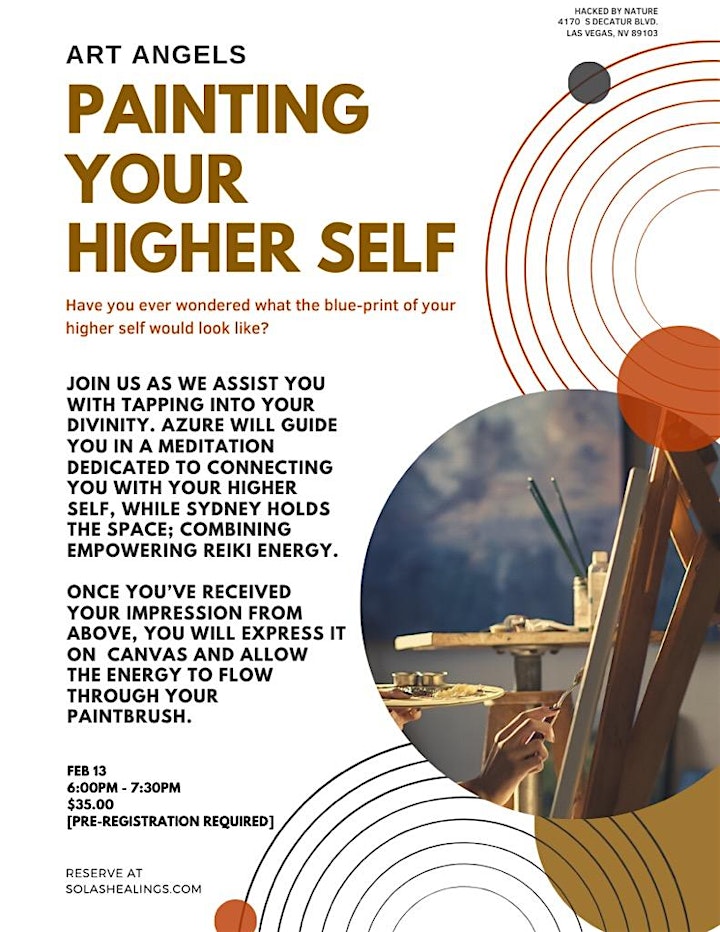 February 13 @ 6:00pm
Art Angels - Painting your Higher self: Sydney & Azure
Have you ever wondered what the blue-print of your higher self would look like?
Join us as we assist you with tapping into your divinity. Azure will guide you in a meditation dedicated to connecting you with your higher self, while Sydney holds the space; combining empowering Reiki energy.
After you've received your impression from above, you will express it on canvas and allow the energy to flow through your paintbrush.
All materials will be included and you will be able to take home your canvas.
Pre-Registration is required by 2/12/2020
- $35