Expand your Knowledge of Still Life Painting
About this event
Join Bay Area artist Benjamin Wu for a painting demonstration and hands-on workshop in realistic still life painting for adults (age 18+)
Workshop focus:
Observation
Composition
Tones and color
Understanding shadows
Perspective/dimension
This workshop is for experienced artists who want to deepen their still life painting skills. Bring your own supplies (oil paints and canvas or canvas board) and easel.
Class will break for lunch from 12-1pm.
About Benjamin Wu
Born in 1961, Benjamin Wu studied art at the Guangzhou Fine Art Institute in China from 1978 to 1985. Upon completion of the oil painting program, he became a teacher at the Guangzhou Fine Art Institute. He came to the United States in 1986 to continue his artistic studies and received his MFA from Academy of Art University (formerly Academy of Art College) in San Francisco in 1991.
Influenced by the works of Vermeer and Rembrandt, Wu's work has been featured in arts magazines and shown in exhibitions throughout the United States including Arizona, Colorado, and Texas, and internationally.
His exquisite paintings have garnered many awards including, most recently, the Frederic Remington Painting Award for Artistic Merit, Prix De West, National Cowboy & Western Heritage Museum in 2019.
See Benjamin's work in Chasing the Light: From China to California a group exhibit now showing at The Barn Gallery in Woodland through February 26 featuring the work of: Eric Fei Guan, Lee Rue, Zhiwei Tu, Benjamin Wu and Richard Yang.
The Barn Gallery is located at 512 Gibson Road, Woodland, CA Gallery hours: Wed and Thu 2:30-5pm | Select Saturdays 12:30-3pm and by appointment. For more information, contact YoloArts at ya@yoloarts.org
Image: Flowers and Fruits (detail), Oil on canvas, Benjamin Wu, 12x16
Shows
2018-2021 Prix De West of National Cowboy & Western Heritage Museum. 2015-2018 American Masters of the Autry Museum of the American West. 2011-2015 The West Select of the Phoenix Art Museum. 2009-2011 The International Salon Shows in San Antonio and Scottsdale. 2006 Asian Art Exhibition in Tokyo.
Awards
2019 Frederic Remington Painting Award For Artistic Merit, Prix De West, National Cowboy & Western Heritage Museum.
2013 Silver Award for his painting Amelia at the West Select show in Phoenix Art Museum.
2011 Best in Show at Scottsdale Salon of Fine Art at the Legacy Gallery, Scottsdale, Arizona
2009 Best of Show at Salon International Show in San Antonio, Texas.
2007 Merit Award for Still Life at Salon International Show in San Antonio, Texas. 2006 Merit Award for Portrait and Figurative from the Asian Art Museum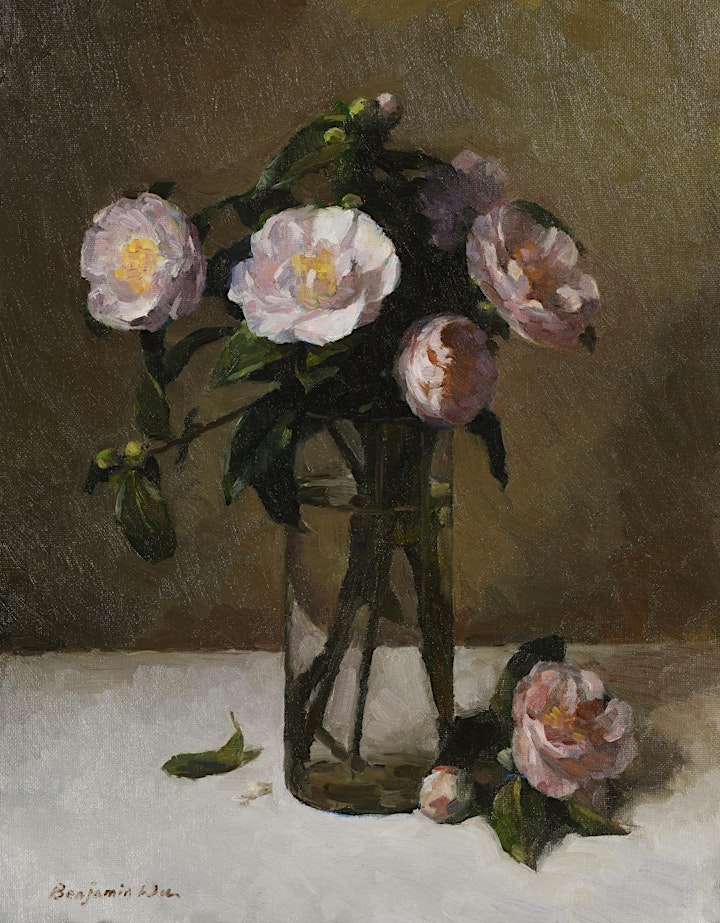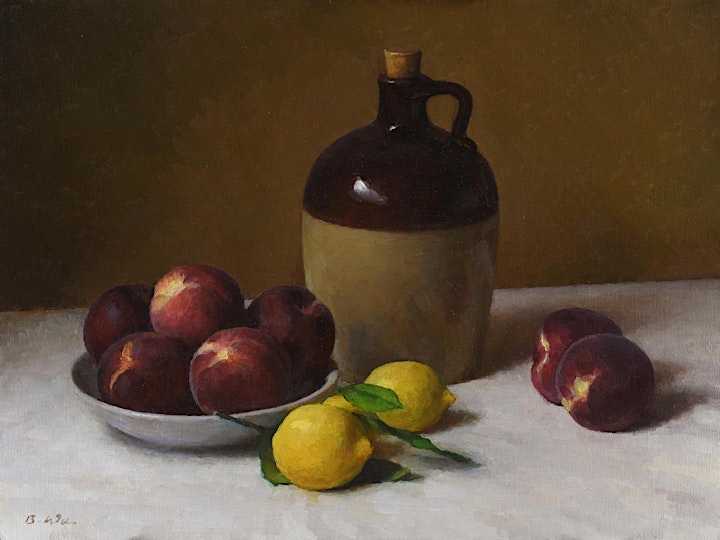 Organizer of Painting Workshop with Benjamin Wu
YoloArts is a non-profit organization, founded in 1981 as a recommendation of the Yolo County Cultural Plan to further the arts and culture of the county.
YoloArts mission is to cultivate and advocate support for all the arts, to participate in advancement of arts education in ours schools and community, and to foster communication among artists, business, education, government, and the residents of Yolo County.