Description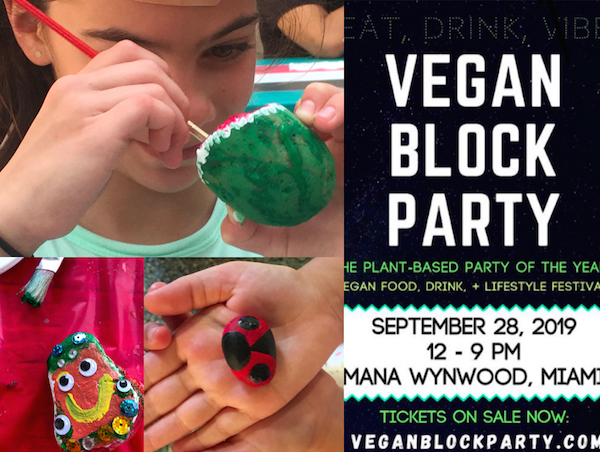 Come join the fun all day September 28th at the Vegan Block Party in Wynwood, Miami!!!
EAO volunteers will be there handing out Happy Cow stickers and Painting Rocks with the kids.
Check out VeganBlockParty.com for more information and to buy your tickets into the party.
Your Painting Rocks Donation today reserves you a Monster Rock to paint during the festival. Many small rocks will be availble and limited to the first who claim them, larger rocks will go fast so reserve yours today and we will keep it waiting for you until you are ready to paint!
All donations are donated to EAO Art Programs - Food Play and Painting Rocks in Overtown, Miami.
Painting Rocks is part of the Overtown Rocks Project designed and created by Earth Angel Outreach to bring awateness to Homeless and At Risk Youth in Overtown, Miami.