Location
Between SE 42nd & 43rd St. on Washington Street, Portland
SE 42nd Ave & SE Washington St.
Portland, OR 97215
Join us on Saturday, August 13th to paint a street mural!
About this event
Please join us for a neighborhood party and street mural painting on August 13th!
And if we don't finish the painting on August 13th, we might paint on August 14th (Sunday) too.
Why: We're painting the street at SE 42nd and Washington St. to create community, pay homage to the stream that once ran down Washington Street, and to create community!
Street murals are proven to slow down cars and help prevent crime. And they are fun. So, win-win-win.
We'll have music, some might dance, everyone can help paint, and there will be light snacks.
And at the end of the day, we'll have a beautiful street mural to enjoy : )
What if it rains? If it rains we'll have to reschedule the painting to a non rainy day (again).
All ages.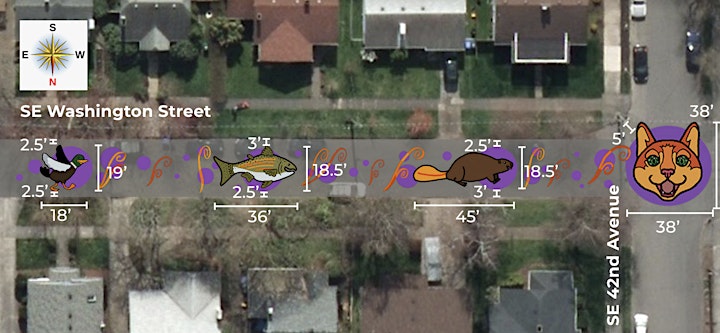 Come join us and help paint!