Join us for an evening of heART therapy. We will paint on a 12x16 canvas All supplies provided. BYOB
About this event
Plenty of paintings to pick from for this class!
There are just not enough days to get all the classes in I want to teach.
I have added a 5th painting to our "Boo'ville" collection. All these paintings are some much fun and have some much room for your creative touches!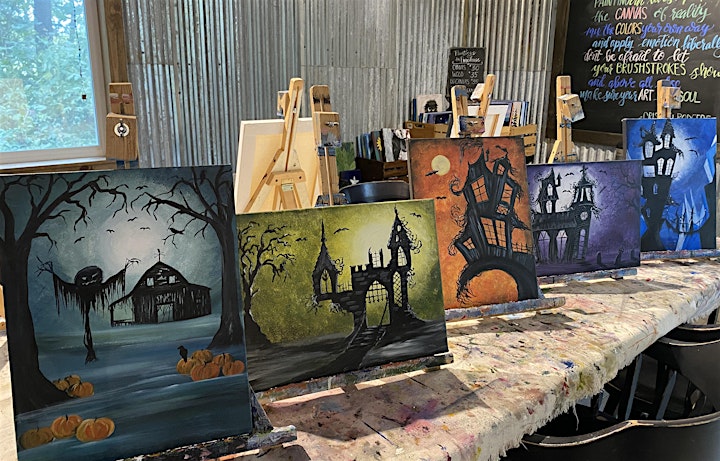 Organizer of Painter's Choice for Halloween
Laurie is owner at Pieces of My Art Studio. She bagan her business in 2011 teaching kids art in the basement of her home. 
When you come to a class you get more than just a painting..its a place where your heart gets a little freer...
A place where with each brushstroke a little uncertainty in you leave
…where you mix colors as unique and beautiful as you are
…where you can experience how different brushstrokes create different textures and feelings
…where using black is just as beautiful as using white. 
And we all know how good a little painting is for our hearts.