Description
In this relaxing and enjoyable workshop, our guest instructor, Lisa Venturi-Rosser, will show you how to paint a mandala onto a 16" x 12" wooden serving tray. You'll choose your own colors from a variety of acrylic paints provided by the instructor. Lisa will guide you as you paint a pre-drawn mandala design onto a non-porous flat surface. Your painted wooden tray can be used to serve beverages and food, and to display proudly in your home when not in use.
Note: All materials for this workshop are included in the registration fee.
Registration ends Thursday, January 19th, at noon.
(See more mandala images and read about mandalas below.)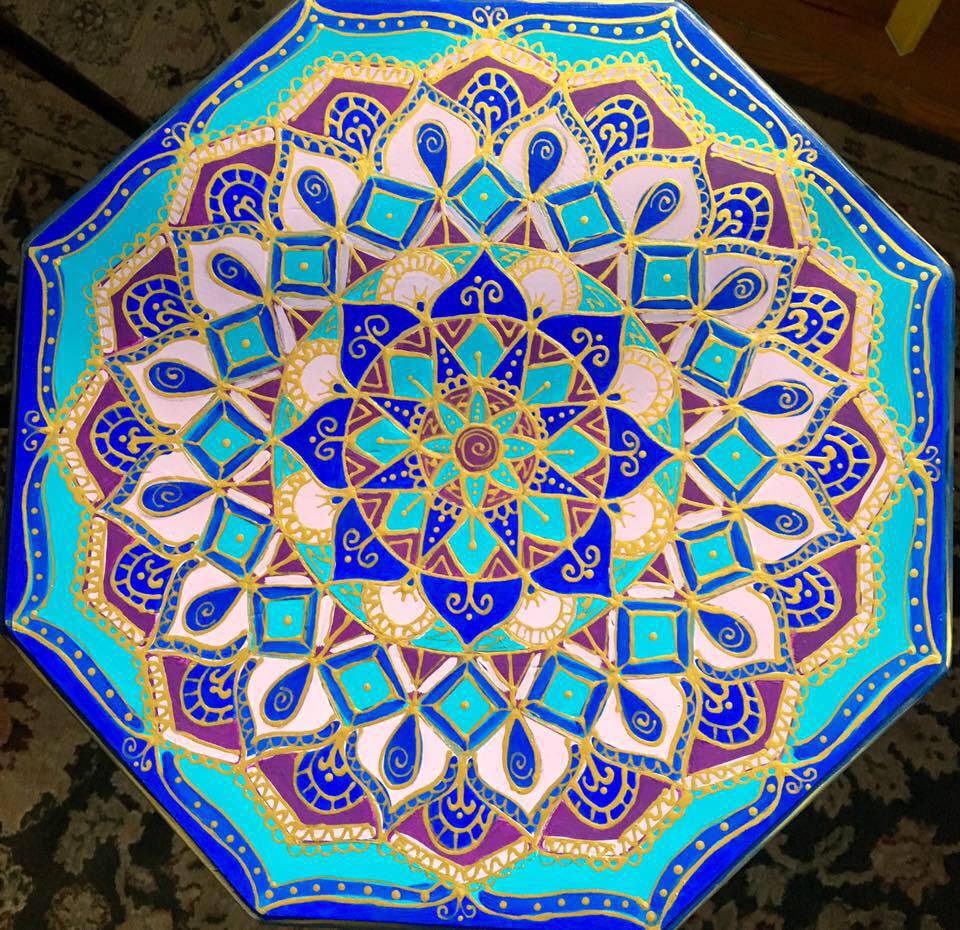 (Original mandala design by L. Rosser)
A mandala is a beautiful abstract design that is usually drawn in a circular form. Starting from one identifiable center point the mandala pattern radiates into an array of colorful symbols, shapes and forms.
While mandalas are often used as objects of devotion or meditation especially in Hinduism and Buddhism, examples can be found in all religions. Today many people are drawn to mandalas simply because of their beauty and color, and use them to decorate their homes and offices. Mandalas can been painted or drawn on paper, wood, stone, cloth or walls or constructed using ephemeral material, like sand or chalk to illustrate the impermanence of life. Painting a mandala can be inspirational, therapeutic and relaxing.
About our Guest Instructor: Lisa Venturi-Rosser
Our guest instructor has found a passion for painting Mandala based designs on wood, furniture and canvas. She also learned how to knit, crochet, embroider and needle point at the age of six from her grandmother. A mother of two girl scouts, Lisa was an active troop leader and taught many girls scouts how to knit and crochet. She is available for small-group mandala painting parties and also designs original work for clients. Lisa can be reached at rayoflightmandala@yahoo.com