Description
Paint your Pet!

Pet portrait painting class at Doghouse Drinkery
Friday, September 16th 6:30pm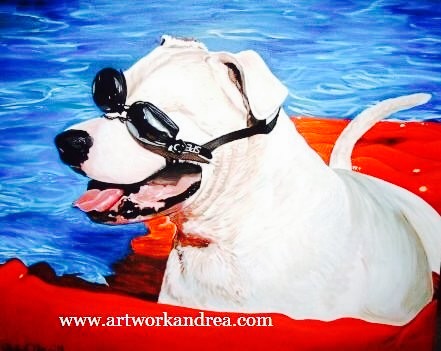 Bring your dog or use a picture of a pet or animal to paint! Class includes 11x14 canvas, paint materials, and instruction. Food and drink available for purchase. Bring your dog! $5 per dog for access to the dog friendly run area with water toys and more!

Note: all participants will have to sign a waiver before attending the class. You can either print and sign it before you come in, or we'll have copies for you at the restaurant to complete. Click to see and download the waiver.
Have questions? Want to know more about the program? Don't be afraid to get in touch.
Subscribe to our newsletter and get current news, class info, special deals & offers, and more!

Class Policies
PUNCTUALITY
Please be on time for your class.
Cancellation Policy
A minimum of two weeks advanced notice before the class period starts is required to receive a full refund. Cancellations made after the two week advanced notice period will be refunded less $20 cancellation fee. Cancellations made THREE days before the class starts ARE NOT eligible

Release of Liability
As parent/guardian/student, I assume all responsibilities and waive any claim for compensation for accidental injury incurred by my child/myself while at Art & Soul premises located at 3801 Berkman Drive, Austin, TX 78723,, or otherwise in the care of Art & Soul staff, and hereby agree to indemnify and hold harmless Art & Soul, its agents, employees or servants, whether paid or volunteer, against any and all claims which may arise from any injury to said child/person while participating in this program.
Photo Authorization
We like to post photos of our students and students work in our Facebook page and website. Some of the photos are used in our printed materials as flyers and postcards. If you rather that either pictures of the artwork or your student are not published please send us an email indicating so.