Description
Paint With Code is a 10 hour creative programming workshop focused on designing and implementing a generative system using Processing. Students will learn to build up multiple classes of agents step by step, customize their behaviors and visual forms, and make them collectively produce a painting of visual complexity.
Taught by Media Artist Raven Kwok
CultureHub LA
1933 S Broadway Suite 1128
Los Angeles CA 90007
Hardware
Bring your own laptop (OS - Win /Mac /Linux)
Projector (Provided by CultureHub LA)
Software / IDE
Processing (https://processing.org/download/)

Students Preparation
Taking a Processing 101 is highly recommended. (https://processing.org/tutorials/)
Reference
Noise Turbulence Doodles (https://www.openprocessing.org/sketch/143842)
---
Syllabus
Day 1 (12/8/18)
Expected workshop outcomes demo Processing IDE 101
Coordination system + Basic drawing primitives 2D transformation
Basic animation + easing
More customized mouse controls
Day 2 (12/15/18)
Going object-oriented
More customized animation Perlin noise
2D vector field
Exporting vector graphics
Note
All workshop related sketch/code + comments will be shared with all students.
---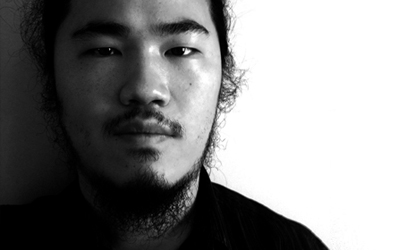 About the Instructor
Raven Kwok is a visual artist, animator and programmer. His artistic and research interest mainly focus on exploring generative visual aesthetic brought by computer algorithms and software processes. In 2014, Kwok graduated from Rensselaer Polytechnic Institute with the M.F.A. degree in Electronic Arts and since, his works have been screened and exhibited at festivals including Ars Electronica, Vienna Independent Shorts, Resonate, Punto y Raya, Electronic Language International Festival, MIAF, SICAF, ITFS, etc. This year alone, Kwok's works have exhibited at the Hive Center for Contemporary Art (Beijing, China), the BEXCO Exhibition Center (Busan, Korea), Mindpark 2018 (Shenzhen, China), the Today Art Museum (Beijing, China), and more.

* Those who purchase student tickets will be asked to show a valid student ID upon arrival.
**The class fee is nonrefundable.