Holland, Michigan based artist David Newhof will lead us in an experience of seeing and painting what we see.
About this event
Hi friend! We invite you to join members of the glass house community as we learn to see and paint with local artist David Newhof. We'll be working in acrylic paint which is a forgiving medium and perfect for beginners and artists of all skill levels. Dave will take us through the process of really seeing a still life, playing with washes and color mixing, and ultimately translating what we see onto canvas.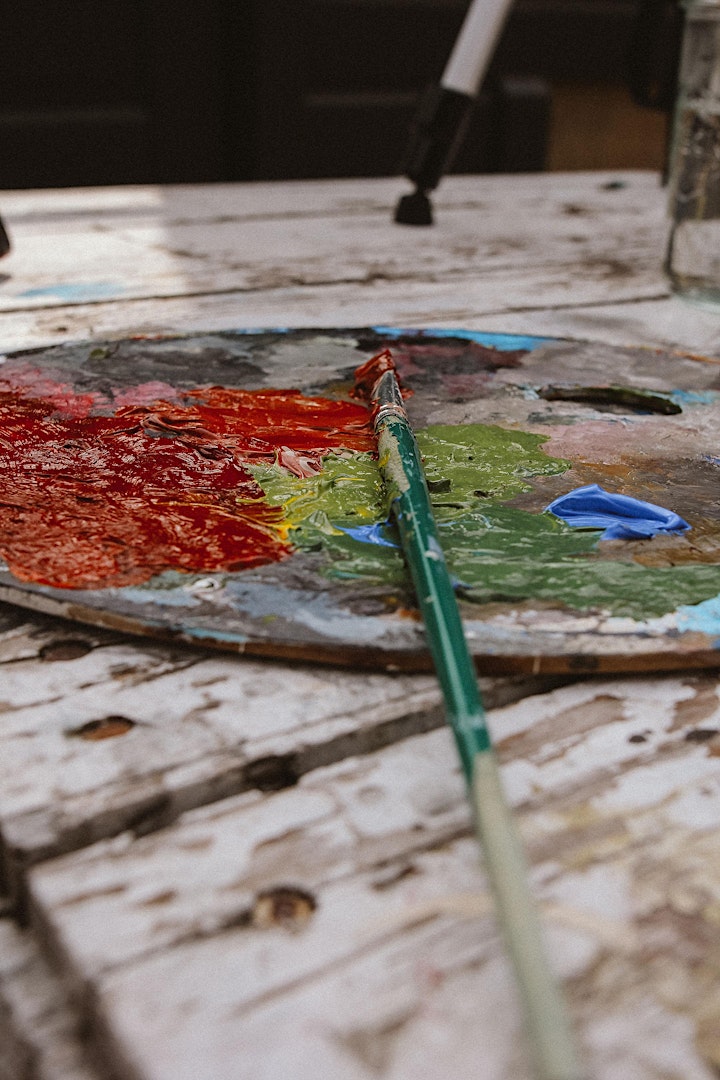 about the workshop
This workshop is an intro to painting for first-timers as well as those wishing to re-visit a forgotten practice. We'll learn some basic terminology and review color mixing while working to complete an acrylic painting on canvas. We'll learn how to:
conquer the white canvas syndrome
block in a composition
finish off your own masterpiece
You'll be surprised at what you can create in one session!
what's included
Tickets for this workshop are $65 which includes all the supplies you'll need, including: paint, brushes, canvas, and an easel. We'll set up class in the glass house with enough space to move around and see from different angles. You'll leave with your own original painting, and (we hope!) a full heart and inspiration to keep learning. We'll also include some nibbles and beverages to power our creative efforts : )
*You will want to bring your own apron and comfortable clothes that aren't too precious.*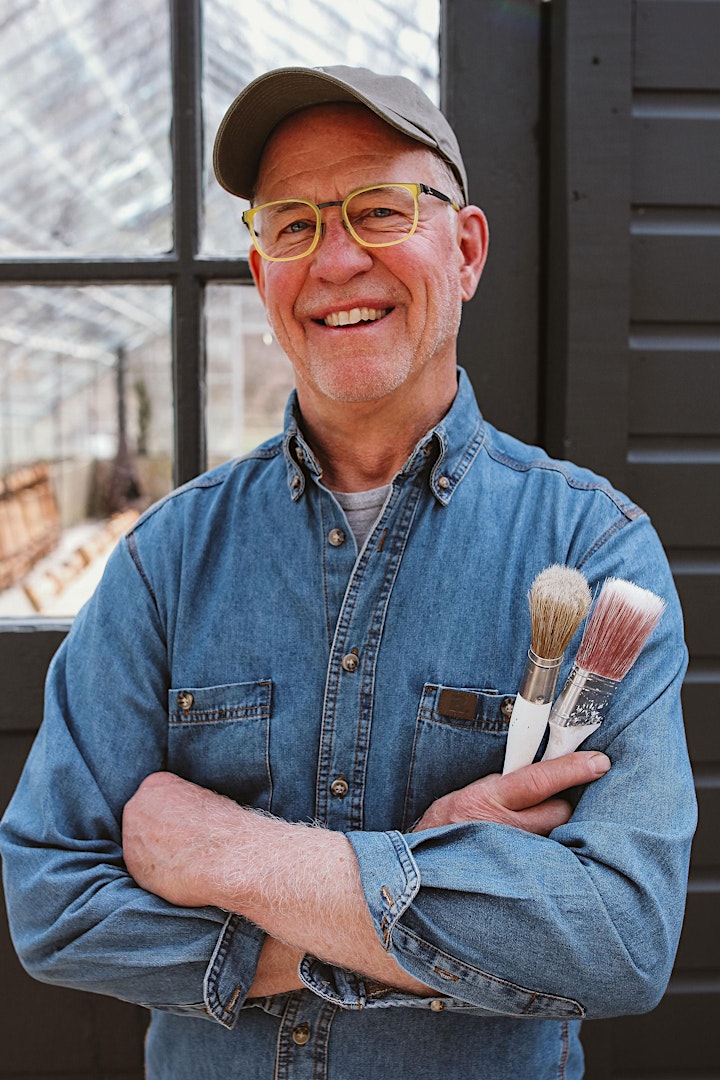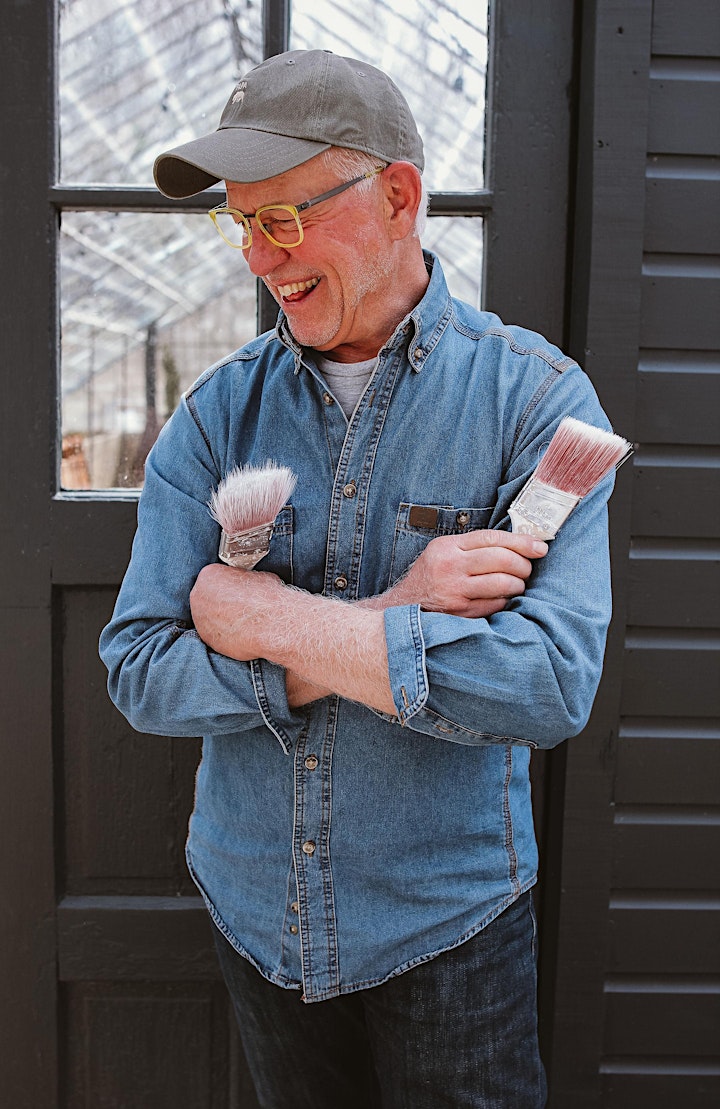 about Dave
Dave's interest in art began as a 10 year old painting on scraps of plywood, and continued by way of a high school art class and community workshops. He graduated from college with a teaching degree in art and science and taught high school art for several years. He's painted for over 35 years, exhibiting and selling his original creations. Dave's style of art could best be described as impressionistic and suited to acrylics. Dave loves that retirement offers more time to devote to his craft, and to share that joy with others through small group workshops.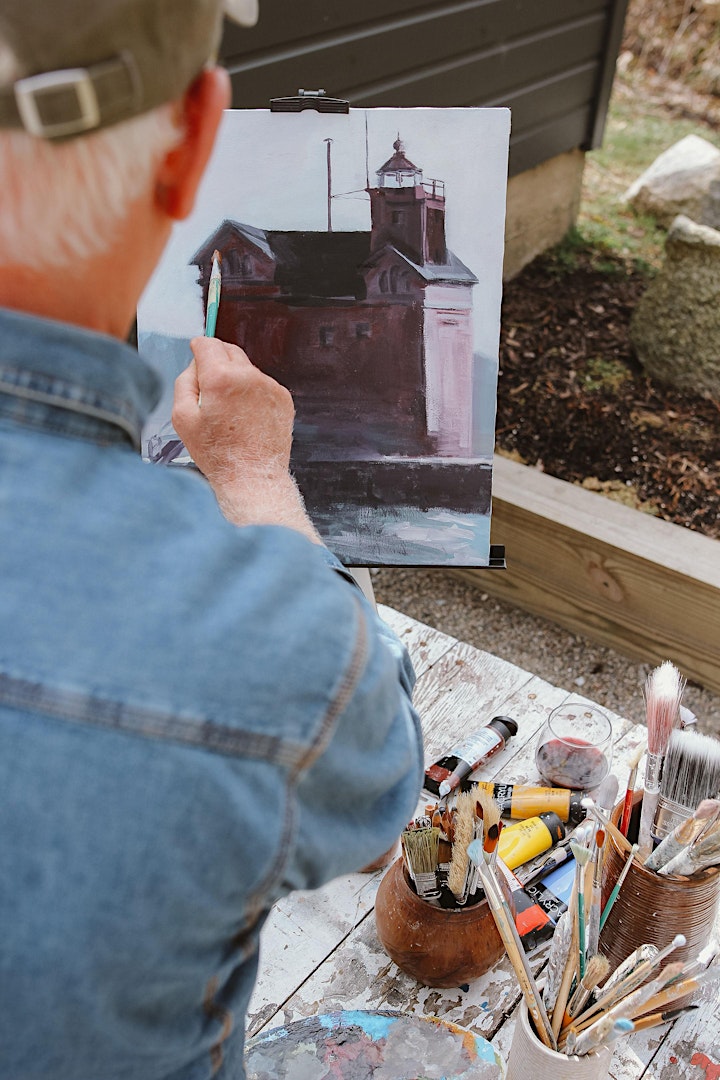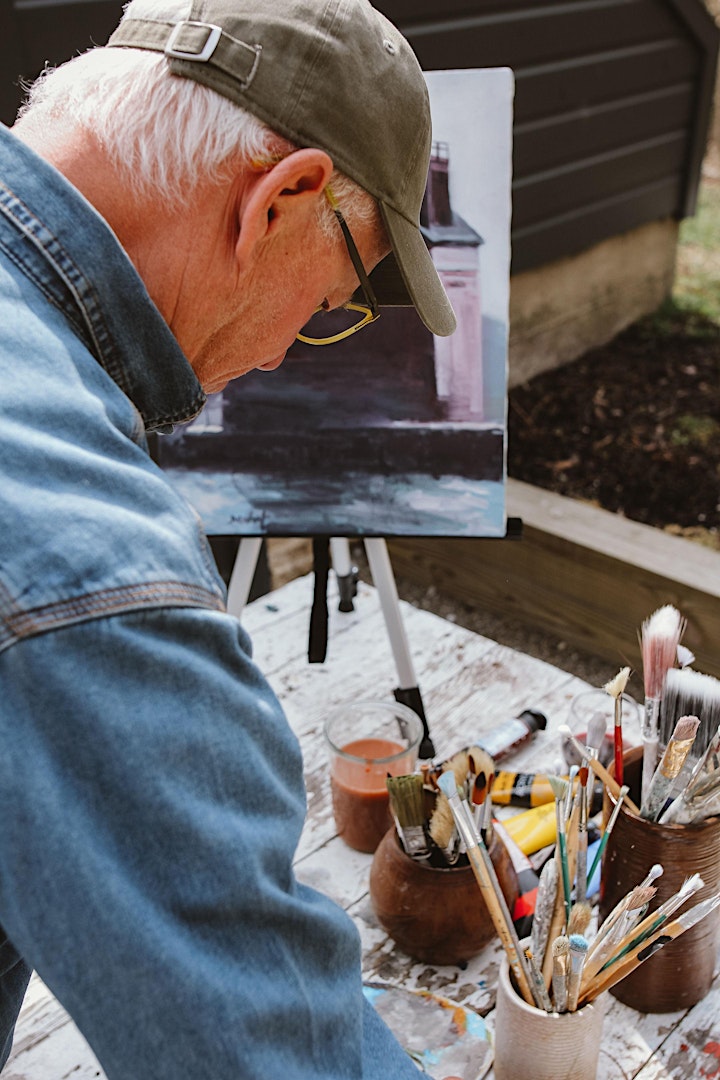 the glass house
Our century old glass house is a gathering space for creatives of all kinds. We are all co-creators, and have a deep need to create and be known. In a pre-pandemic world, we've hosted many different kinds of workshops here: modern floral design, photography, and the business of photography, relationships and the enneagram, and sourdough bread baking. It's a real treat to get to regather (safely!) with our community this spring.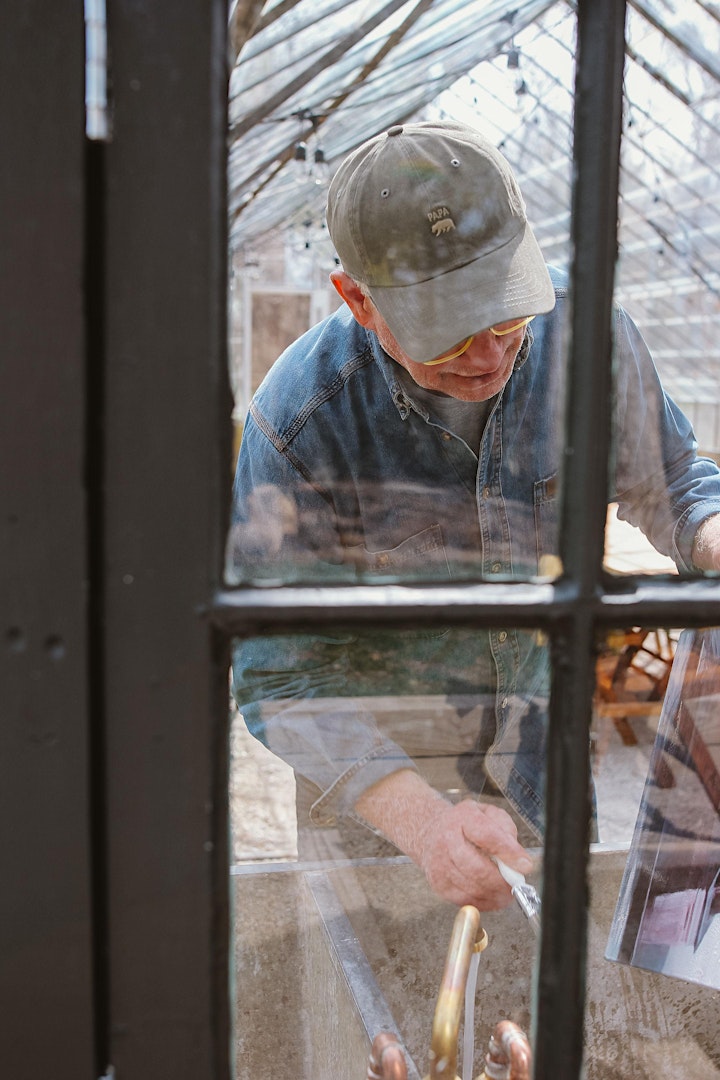 COVID considerations
Because the pandemic is still a reality and it is unclear what future gathering restrictions will be, class size will be limited to 12 artists at this time. Additionally, we'll have sanitized work stations, and masks for workshop participants. If you have recently been ill, are currently symptomatic, or are immunocompromised, please make plans to join us for a future event. We want to keep you and our community healthy and safe! If you become ill after purchasing a ticket or have a known COVID exposure, just let us know and we'll offer a complete refund.