Paint & Sip at Dudley Café (Complimentary Glass of Wine with ticket)

Friday, June 30, 2017 from 7:00 PM to 9:30 PM (EDT)
Event Details
Join me For Another Paint Night at Dudley cafe onFriday June 30th
---
Ticket includes a Complimentary Glass of wine:
$30
the canvases will be Prepared with the Drawing
All you have to Is paint it! Use all the colors you Want
---
-Art Raffle: $1/ticket
-Food Sold By the cafe: Menu closed at 8:30pm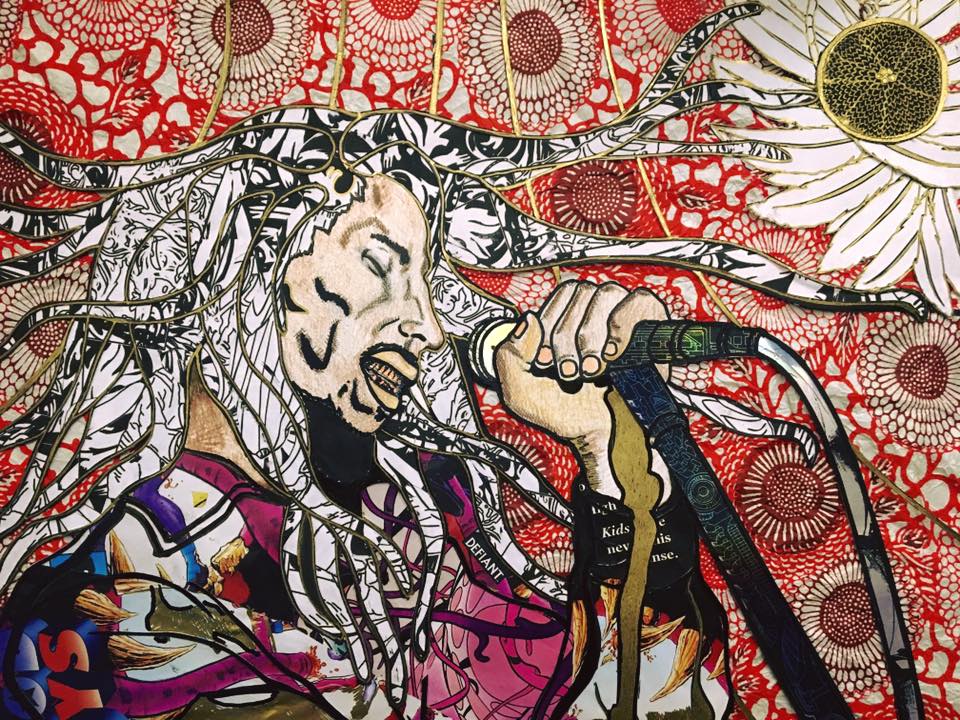 ---
-Walking Distance from Ruggles on the orange line or catch the Bus to Dudley Square
-Free Parking on Warren St, and on side Streets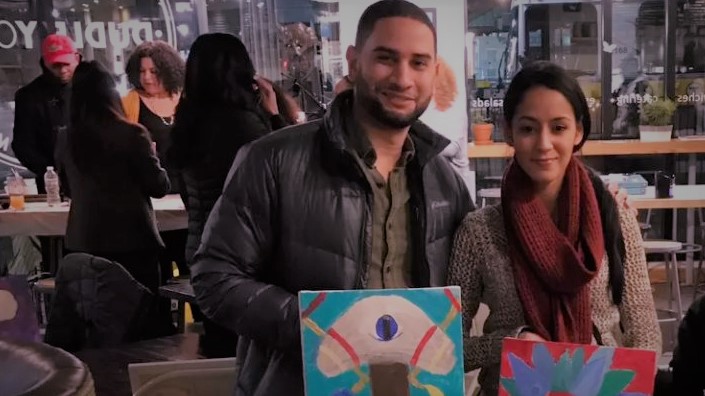 When & Where

Dudley Cafe
15 Warren Street
Boston, MA 02119


Friday, June 30, 2017 from 7:00 PM to 9:30 PM (EDT)
Add to my calendar
Organizer
Frandy E. Suero is a self taught artist who lives and works in Boston MA. He was born in the Dominican Republic, where he had a humble upbringing. When he was 8 years old his family migrated to the U.S in search for a more fulfilling life and economic stability. Soon after attending the Boston public school system, Frandy began to draw, he drew anime characters like "The Transformers" "Dragon ball" and "Pokemon" simply because he thought "they were cool" he also loved comic book art and Japanese Manga. Now, his art style can be categorized not only as one but multi-media. Over the years he developed the ability to illustrate from his imagination and created a unique style by hand drawing, cutting, and pasting layers to make visually stunning works of art, with thought provoking themes that challenge societal norms and standards, which according to him, only serve to limit our experience. In 2011, he started planning and producing his own art galleries in an effort to promote his brand as an artist and event curator. He knew the journey was not one he could partake on his own, so he sought to organized a group of friends who shared the same vision as him. Frandy is not only an amazing artist but also a visionary and a leader among his peers. In order to fully grasp the kind of person he is, you need only to sit and converse with him. You will soon find that he has welcomed you into his world with an open heart and mind, truly a breath of fresh air. He is the recurring host of the monthly running Paint night at Dudley Cafe in the heart of Dudley square, and the organizer of the Paint X parties throughout the Boston area. He hopes to soon expand his reach to New York City by leveraging his experience and resources. The expertise he has acquired by his own volition should serve as a testament to those who seek independence from a system that hinders their potential growth. His sole purpose in life is to inspire the people he meets throughout his journey. You can fallow Frandy's story online on social media. Go to FrandysueroArt @facebook.com or FrandysueroArt on Instagram.
Paint & Sip at Dudley Café (Complimentary Glass of Wine with ticket)