Paint Pottery with Santa – Create Memories and Family Traditions at The Cr...
Description
Santa's Coming to The Creativity Cafe December 18th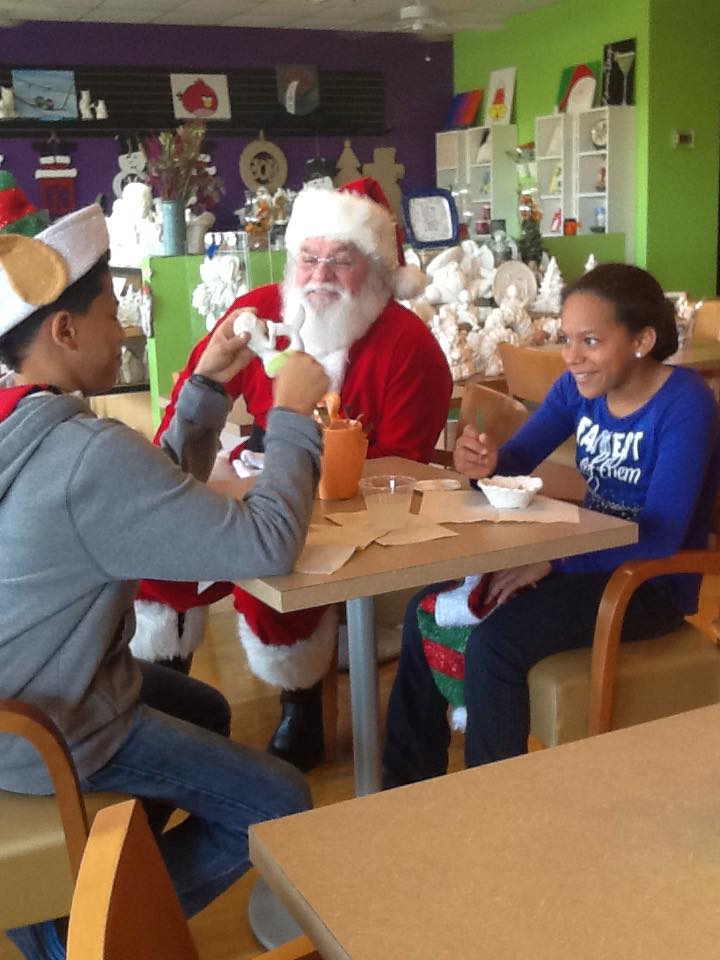 Drop in with the little ones to paint pottery for 1hr of fun with Santa while you do some holiday shopping, just relaxa or you can stay with them, the more the merrier.
How it works:
Pay a non-refundable $5 to reserve your childs space for Santa visit.
Kids will arrive and visit with Santa, create a handprint plate (we'll do the finishing work for you!) and receive an ornament to paint! You are encouraged to bring your cameras to capture these festive memories.
Stop in pick a piece any piece of pottery to paint or choose from the following options for your Santa visit!
10″ Handprint with Santa Plate + One Ornament : $30+tax

Includes: 1 plate & 1 ornament per painter.

8″ "Carrots for Rudolph" Plate + One Ornament : $38+tax Includes: 1 plate & 1 ornament per painter.
(Great for those who have previously done a santa & me handprint or siblings!)
Want a bigger plate or have two kids?
Large 12″ Plate (up to two handprints) + Two Ornaments : $59+tax Includes: 1 plate & 2 ornaments.
Parents Ornaments - Two Preselected Ornaments only: $18+tax Includes: 2 flat ornaments. Designed for adults who want to paint too!
*NOTE*
This is a standing event for non painting adults. If you would like to have guaranteed seating by your child(ren) you are encouraged to purchase an ornament only package.
This is a private event. Space is limited and is expected to sell out. Early reservations and pre-payment are required to hold your spot! Registrations are non-refundable. Please contact us at (678) 272 2431 for immediate assistance or by email at info@cre8tvtcafe.com.
Refreshments and breakfast pasteries will be served.
Ho to Register: