About this event
Calling all the sexy ladies, lady bosses and waist bead warriors!!!!
Looking for something fun and different to do with your homegirls to celebrate the Valentine's season?!?!
Join us for some much needed girl time and self care. We will be offering food, drinks, a self-guided paint session, an exotic dance class and an overall good time. You will also have the opportunity to socialize and network with other like-minded women.
We will start the night off with light refreshments, music and networking. Next you will have the opportunity to explore your creativity through a self-guiding women's empowerment masterpiece. There will be an artist on the floor to give you one-on-one pointers and guidance as needed. While you are painting, we will be breaking the ice with some much needed 'girl talk'. The event including the open floor dialogue will be facilitated by our amazing MC, the waist bead queen herself. She will be focusing on topics pertaining to women empowerment, sexuality and the woman experience.
The night will end on the dance floor. Our certified instructor will make you feel comfortable and welcome as you tap into your inner sexy. You will be learning a simple yet seductive dance routine you can use to add a little heat in the bedroom. This expression of movement is perfect for promoting self-care, self acceptance and self love.
Also, throughout the night, our lovely female vendors will be available to assist with any and all purchases.
Ladies, this is THE event that you do not want to miss.
Attire is grown woman sexy/lingerie
*Please wear a mask*
Tickets will not be sold at the door.
You must be 21+ to enter.
Table spacing and reduced capacity will meet ALL social distancing requirements and everyone's temperature will be obtained upon entry. If you are sick with any COVID-19 symptoms please stay home. The organizers have the right to deny anyone's entry for the safety of the guests.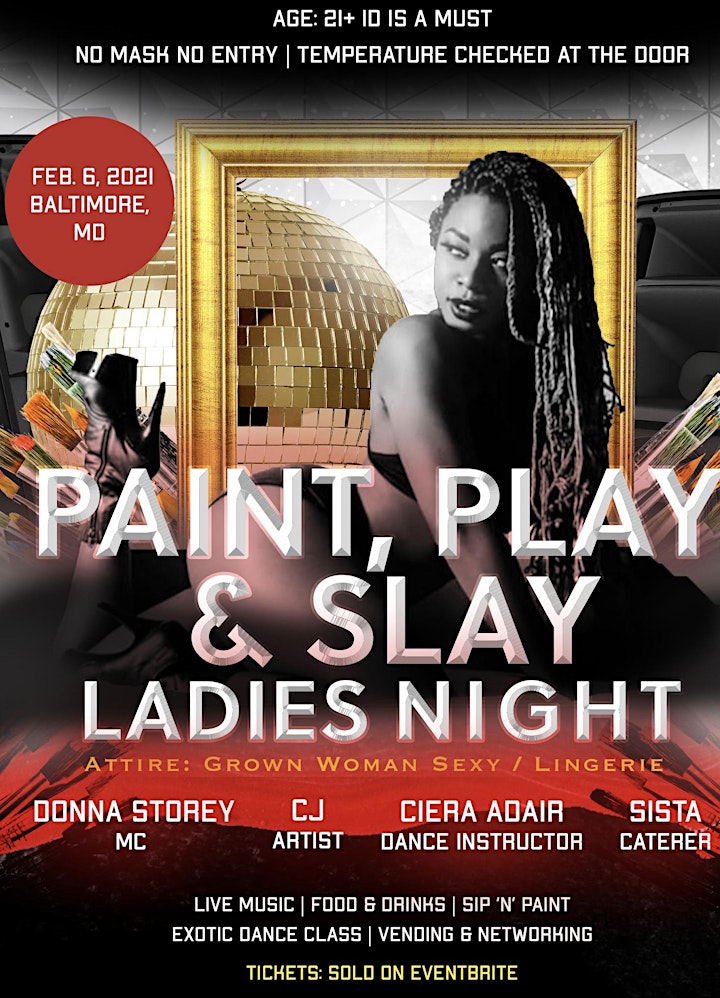 Organizer and MC: Donna Storey
@anaturalhairstorey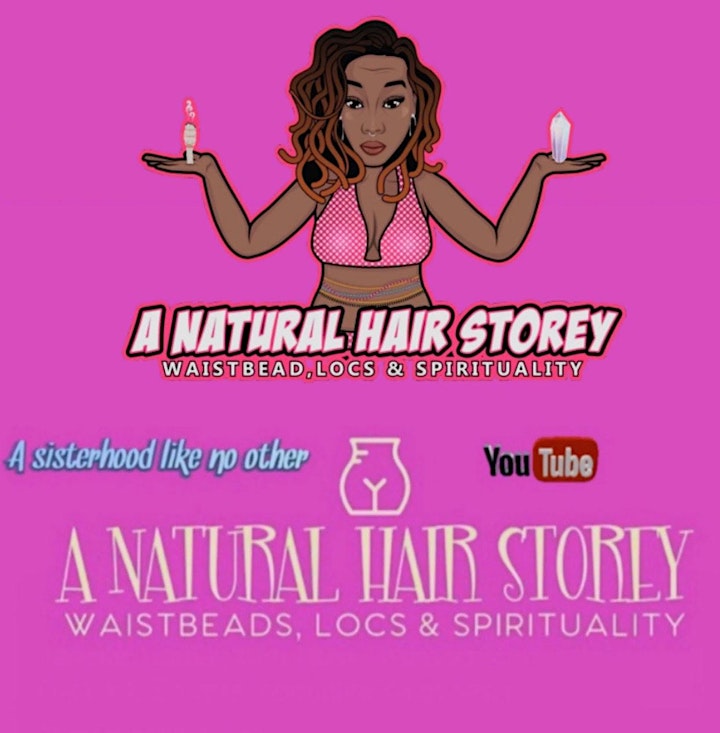 Organizer and Artist: Cherre 'CJ' Jefferson
@ch3rryb3rry_418
@ch3rryb3rrys_artwork
Caterer: Vashti 'Sista'
@quintimentally_urs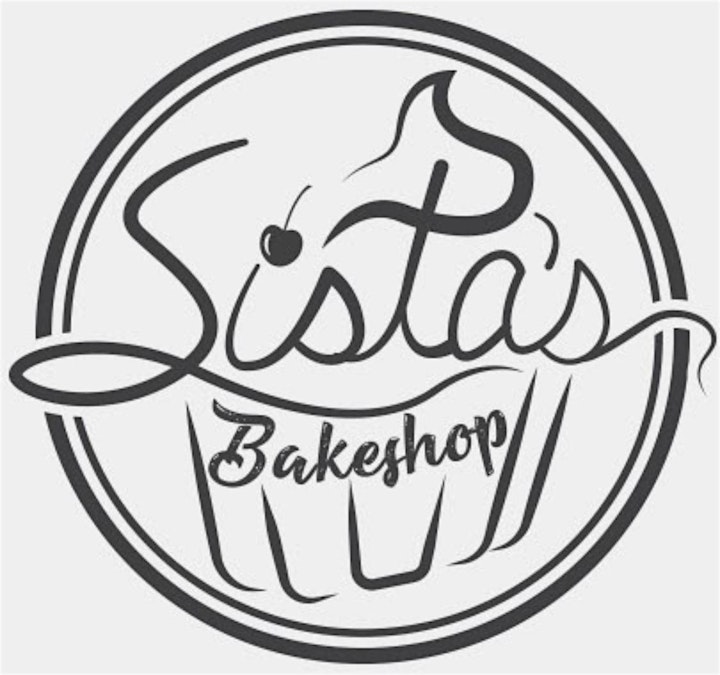 Exotic Dance Instructor: Ciera Adair
@nerdybombshelli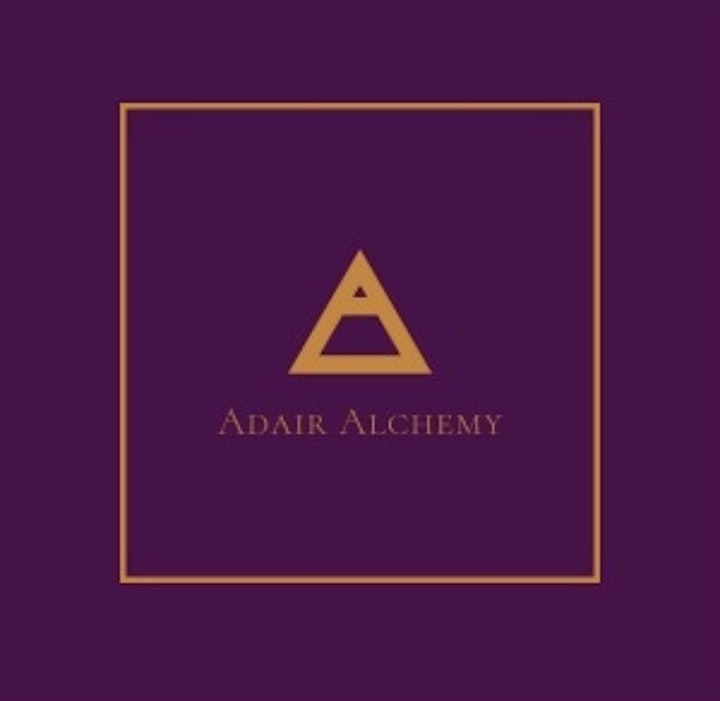 Photographer: Myonia
@monae_photography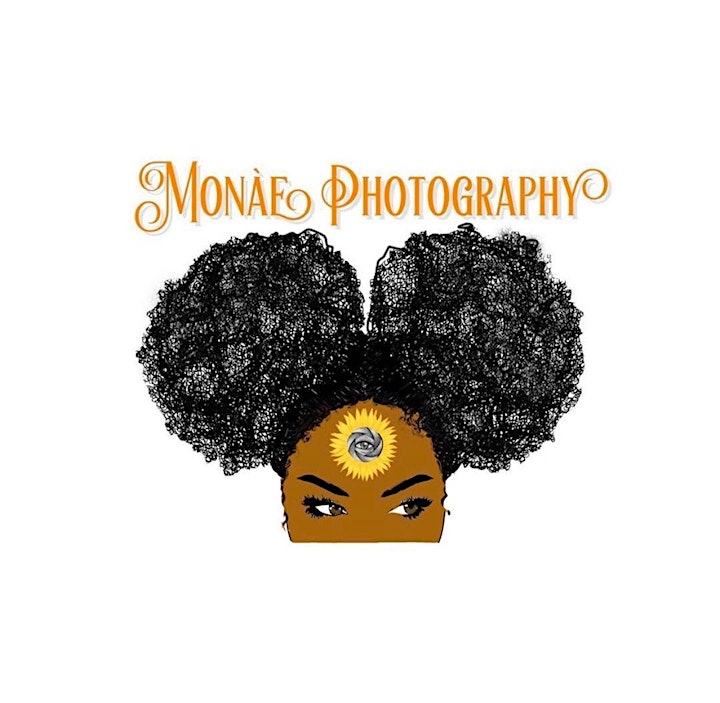 Vendors:
@ashletsblingloft
@bodylanguagelingerie
@cleopatrashan.1626
@getgoodshots
@imani_vee
@playuncut
@quintimentally_urs