Description
You're invited to Chicas Latinas de Sacramento's Paint Night Fundraiser benefiting our "Starting Off on the Right Foot" Shoe Drive, led by local Latina artist Yoli Manzo!

Space is limited, deadline to register is April 15 ~ funds raised will go toward the purchase of NEW shoes for the students at our 2019 sponsored elementary school!
You will leave with a unique culturally inspired painting created by you, and the knowledge that your $45 donation will provide a child in need with a new pair of shoes for the school year! Good eats, drinks, company, cause, and art ~ register today, and invite a friend!
Chicas Latinas Fundraiser Painting has been announced ~ "Viva la Frida!"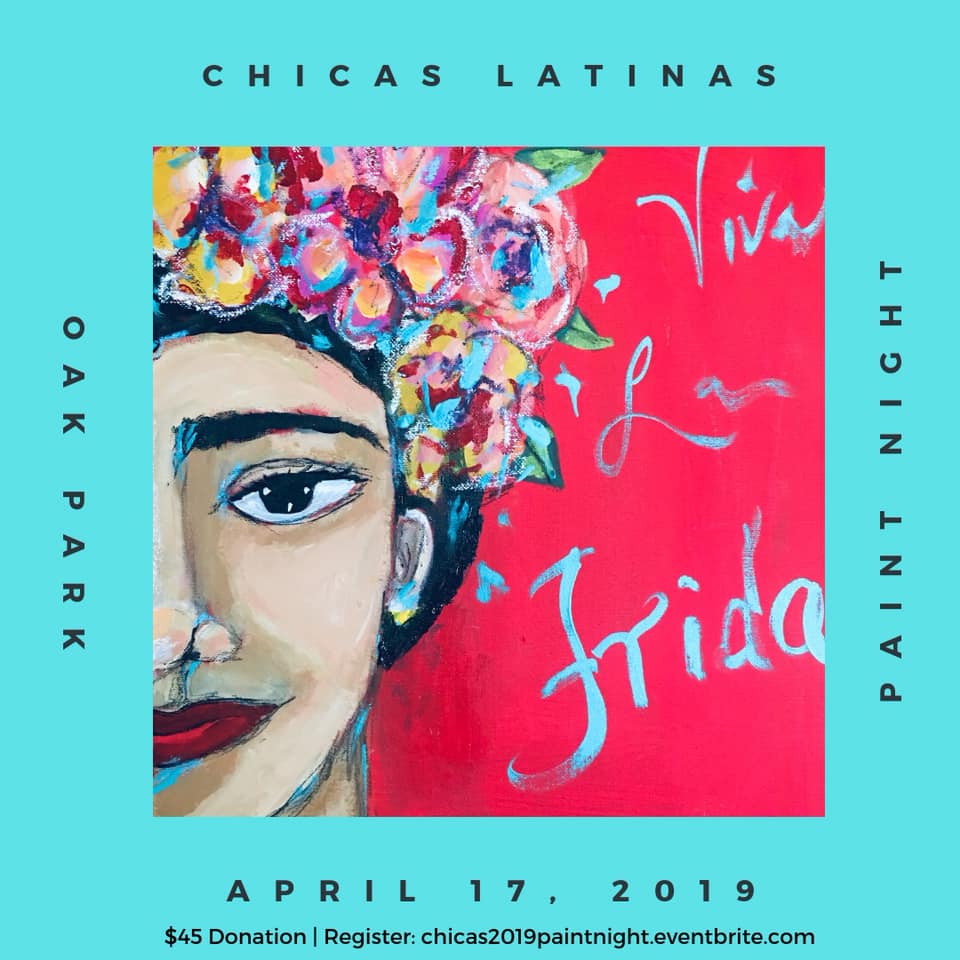 LAST YEAR OUR PAINT NIGHT EVENT SOLD OUT ! PARTICIPANTS WENT HOME WITH AWESOME NOPALES PAINTINGS...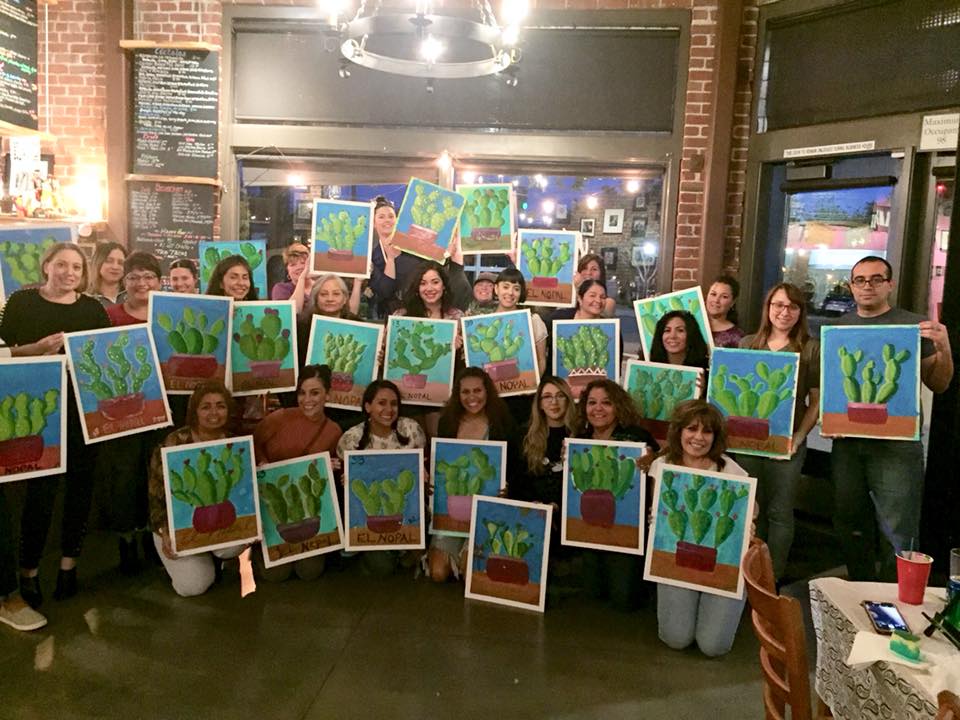 La Venadita, in Oak Park, will be offering the following eat n' drink specials to our attendees:
$1 off Draft Beers
2 Tacos and a Agua Fresca 9.00
2 Tacos and a Modelo 10.00
2 Tacos and a Margarita 13.00
2 Tacos and a Glass of Wine 11.00
$5 Margarita
$5 Guacamole and Chips
$5 Nachos
About "Starting Off on the Right Foot"
Chicas Latinas de Sacramento's Annual "Starting Off on the Right Foot" Shoe Drive efforts are in full swing!
The students who attend our annually sponsored schools live in underserved communities and lack basic back-to-school supplies. An often overlooked and basic necessity — shoes. Shoes that fit, are free of holes, have intact soles, and are not a hand-me-down are a luxury item to many of the children who attend our sponsored schools. It is our goal to see that in 2019 EVERY child at our sponsored elementary school is able to start the new year on the right foot!
About our artist, Yoli Manzo:
Yoli Manzo, was born and raised in the Silicon Valley. She now makes her home in Sacramento, California where she immerses herself in cultural art exhibiting muse from latin folk art such as Dia de los Muertos, Frida Kahlo and religious saints. Her signature has been described as having a very sharp edge that is admirable for a woman artist. She uses mixed media, strong colors, plenty of glitter and her edgy wit worthy of her label. Yoli Manzo and her art work, including shrines, jewelry, handbags, dolls, skulls and paintings have been featured in art galleries, television, and art festivals throughout northern California as well as internationally via the web. She is a member of the Scary Art Collective and the Northern California Mixed Media Artist group.