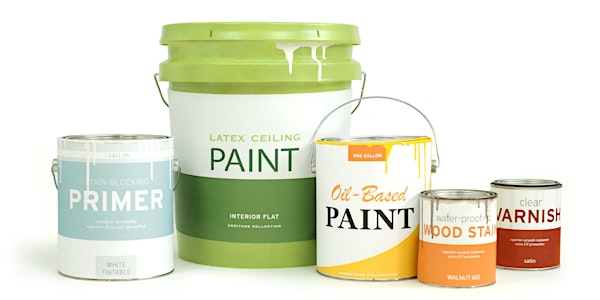 Paint Drop-Off Event at Adams County Regional Park
Date and time
Saturday, October 15, 2016 · 9am - 1pm MDT
Location
Adams County Regional Park 9755 Henderson Road Brighton, CO 80601
Description
Guidelines for Products Accepted at Event
Most house paint, stains, and varnishes (clear finishes) are accepted (Complete list of accepted products is below.)

Latex (water-based) and oil-based products are accepted

No limits on amount of product (There are limits on oil-based paint for some businesses. See guidelines

below.)

Containers must be 5 gallons in size or smaller and have secure lids and original labels

Leaking or empty containers are not accepted (Check with your recycling or waste services provider for

guidance on disposing of empty cans.)

Aerosol paint (spray cans) is not accepted
List of Products Accepted

Products like paint thinners, mineral spirits, solvents, areosol paints (spray cans), auto and marine paints, and art and craft paints will not be accepted. Only the products listed below will be accepted.
Interior and exterior architectural paints: latex, acrylic, water-based, alkyd, oil-based, enamel (including

textured coatings)

Deck coatings, floor paints (including elastomeric)

Primers, sealers, undercoaters

Stains

Shellacs, lacquers, varnishes, urethanes (single component)

Waterproofing concrete/masonry/wood sealers and repellents (not tar or bitumen-based)

Metal coatings, rust preventatives

Field and lawn paints
Guidelines for Businesses
Businesses that generate less than 220 pounds (about 20-30 gallons) of hazardous waste per month may
bring any amount of latex or oil-based paint. Businesses that generate more than 220 pounds of
hazardous waste per month may bring any amount of latex paint, but oil-based paint will not be
accepted. When counting how much hazardous waste you generate in a month, oil-based paint counts
(because by law it is a hazardous waste), but latex and other water-based paint does not count toward
the 220 pound monthly total.
More Information
For more information about this event or to find a year-round PaintCare drop-off site near you, visit PaintCare's
website
.
About the organizer
Paint manufacturers created PaintCare to provide convenient places to recycle leftover paint, such as paint retail stores and paint drop-off events. To learn more or find a year-round PaintCare drop-off site near you, visit paintcare.org or call (855) PAINT09.