Description
Paint a Majestic Scene featuring Aspens, while learning how to use a palette knife, brush and your hands as "tools" to complete your masterpiece on TWO 11in x 14in gallery wrapped canvases.

FB Video example: https://www.facebook.com/sashastylz/videos/1890499107873877/
I will have gloves available and brushes if you prefer not to finger paint. I will be adding an example of the painting soon. Below is an example of my last two Aspen Classes.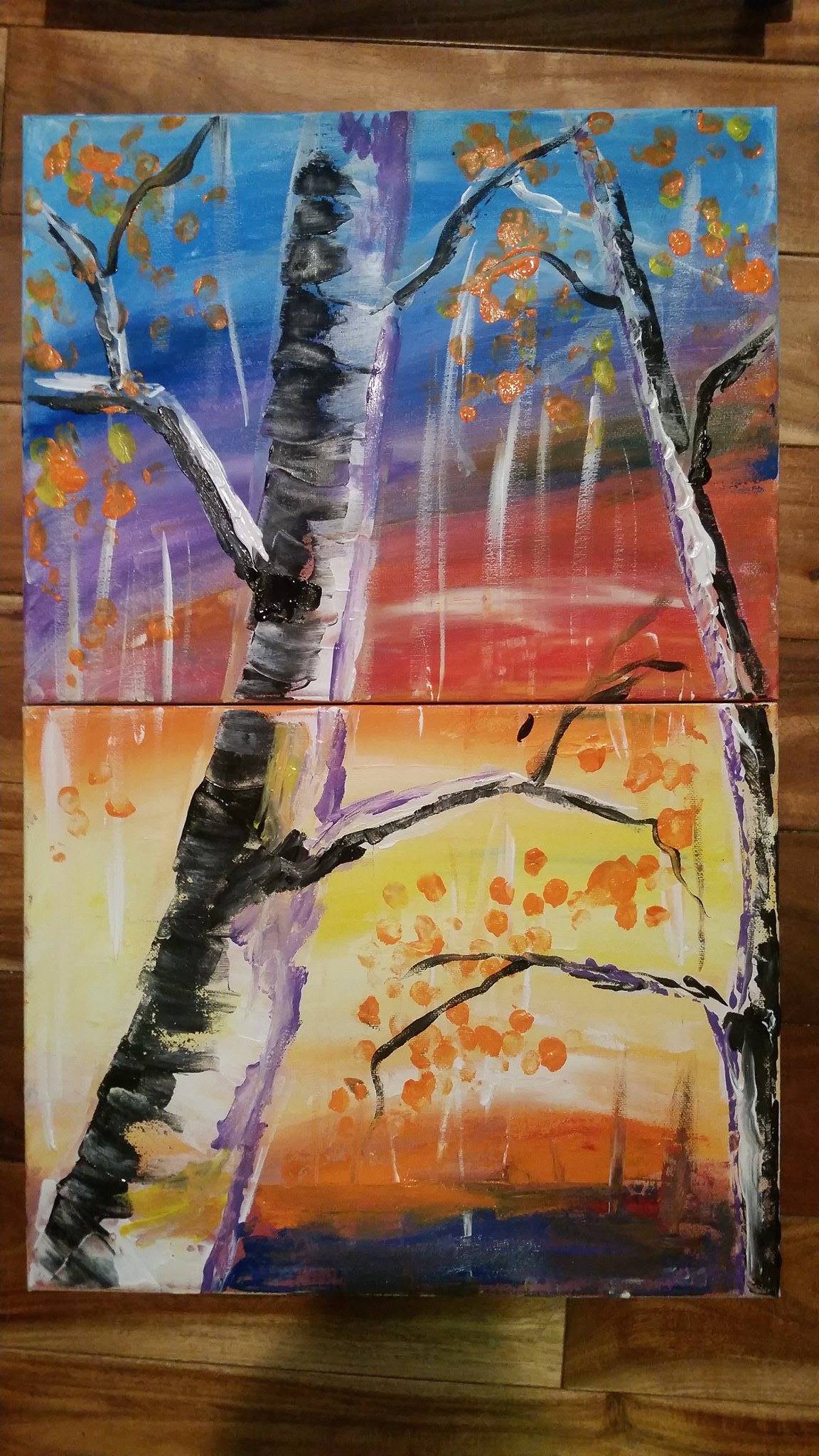 I also provide easels and aprons!
Please arrive early to grab a seat and your drinks as we start at 7 and start clean-up around 8:30ish No worries! All shall leave with a finished masterpiece!! :D

**Images shown from my previous classes. Please like/follow my FB pages Sasha Scully and SashaStylz Art to keep up to date on my classes and compositions. Reviews of my classes are much appreciated!!!
Limited discounted ticket prices available. Act fast as classes tend to fill quickly.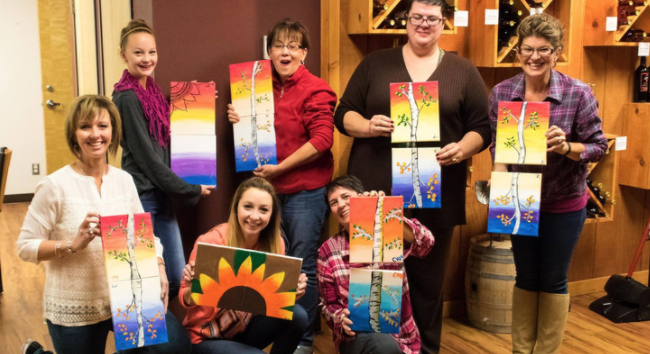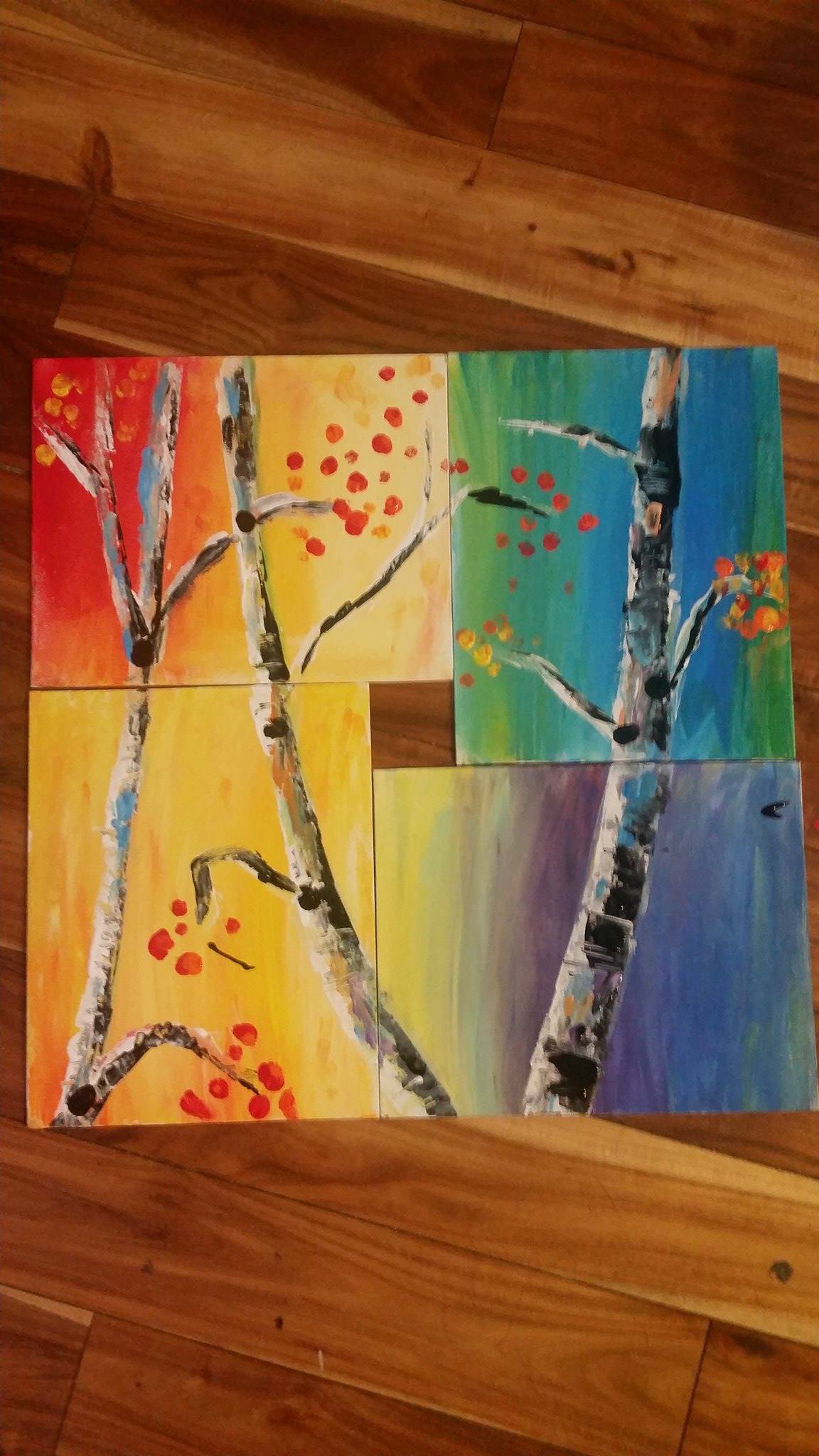 Enjoy something special with your loved or friends!! Perhaps a night out, "me time." Come join me and relax and paint the night away. Bring a friend/partner in crime and meet some AMAZING people from around NM and let's discover something new!! With music, wine, beer, and non-alcoholic beverages while creating a new masterpiece for your cherished keepsake or gift to a loved one.
My goal with EVERY class is the EXPERIENCE and FUN! There is never a right or wrong and all levels are EXPECTED! As WE always learn something new! ME TOO!! I LOVE teaching as I always learn from YOU! I am here to bring a fun night of experiencing something new for ALL of us! Why not!!! Step out, support keeping it local and experience something new each week. :)
I have a limited number of discounted tickets for admission of 2 rockin' artists.
NO EXPERIENCE necessary!!! Just show up and have fun!!!
**Prices subject to change