Description
Paint the 4 seasons of Aspens. Learn how to use a palette knife, brush and your hands to create this 4 piece aspen painting!! (4 - 8in x 10in canvas)

Watch my video on facebook.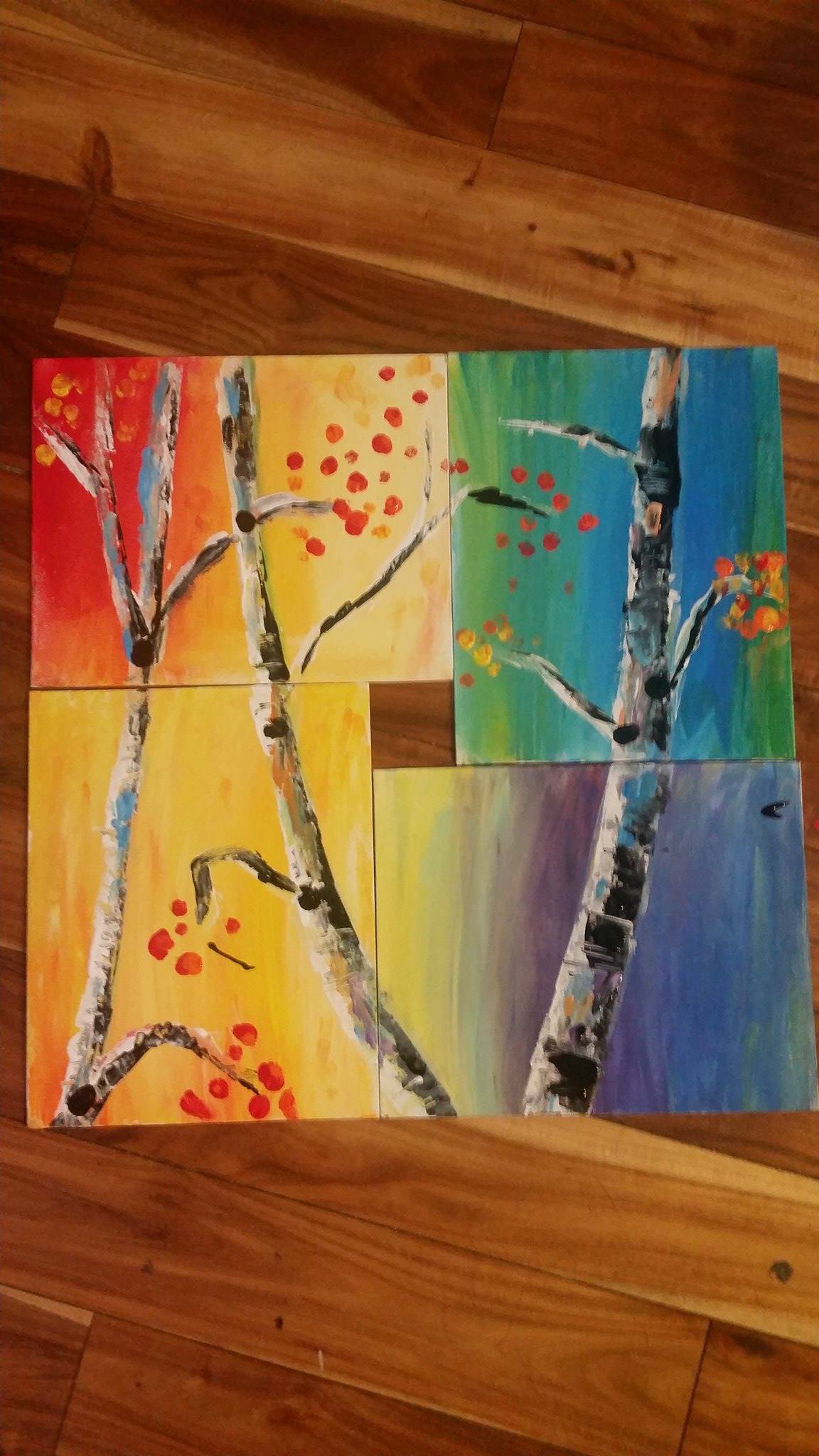 Enjoy something special with your loved or friends!! Perhaps a night out, "me time." Come join me and relax and paint the night away. Bring a friend/partner in crime and meet some AMAZING people from LA County and let's discover something new!! With music, wine, beer, and non-alcoholic beverages while creating a new masterpiece for your cherished keepsake or gift to a loved one.
My goal with EVERY class is the EXPERIENCE and FUN! There is never a right or wrong and all levels are EXPECTED! As WE always learn something new! ME TOO!! I LOVE teaching as I always learn from YOU! I am here to bring a fun night of experiencing something new for ALL of us! Why not!!! Step out, support keeping it local and experience something new each week. :)
I have a limited number of discounted tickets for admission of 2 rockin' artists.
NO EXPERIENCE necessary!!! Just show up and have fun!!!
**Prices subject to change