About this Event
Join with St. Paul's Community Development Corporation (SPCDC) for a relaxing and fun evening in the Hannah Gallery of the Paterson Museum. Enjoy this Paint & Sip Event with a group of friends (or solo) along with your favorite beverage. A complimentary appetizer and dessert menu will be provided courtesy of the SPCDC Culinary Program.
Ticket Price: $50 (Includes cost for facility & teaching artist)
Seating & Set-Up: 6:30 p.m.
Painting: Promptly at 7 p.m.
Onsite Parking Available.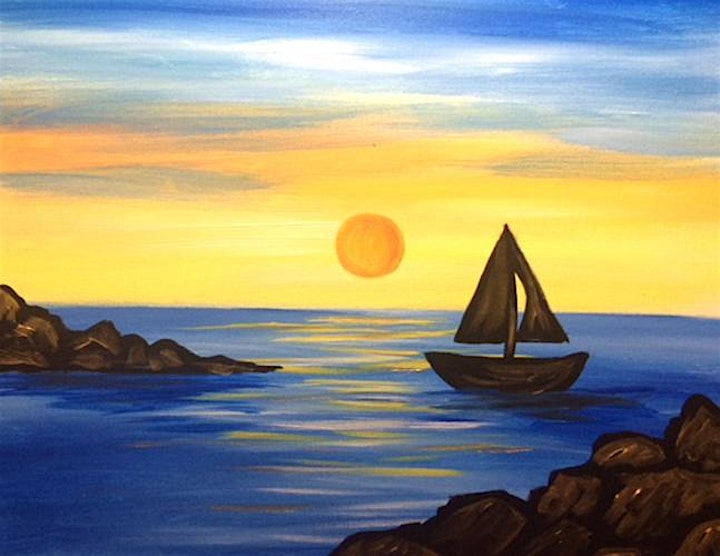 About Teaching Artist:
Van-Go Paint Parties host traveling paint parties for all ages. Be a part of their next celebration for an unforgettable, unique experience. Van-Go Paint Parties have experienced instructors who will take you through a step-by-step painting of your choice. It is easy, fun, and all guests will go home with a fabulous painting. From canvases to smocks - Van-Go Paint Parties bring everything you need for a perfect painting celebration. (No experience necessary!)
About Paterson Museum:
The Paterson Museum was organized in 1925 by the Board of Trustees of the Paterson Free Public Library. The Museum began its operations in the assembly room of the Danforth Memorial Library with a display of natural history objects that had been donated to the library by local residents.
The Paterson Museum is a City institution that collects, preserves and exhibits artifacts and cultural material highlighting the history of Paterson, New Jersey, in both permanent and temporary exhibits.
About St. Paul's Community Development Corporation:
The mission of St. Paul's Community Development Corporation (SPCDC) is to serve as an agent of hope, partnering with others to provide need driven services that improve the quality of life and encourage greater self-sufficiency.
SPCDC collaborates with others to provide the programs and services that are driven by community need. Partnership is an essential part of the agency's strategy in accomplishing its mission, evidenced by strong alliances with other community, religious and public/private sector organizations. Developing a broad base of funding support and program revenue is foundational to SPCDC's structure, as it seeks to provide a continuum of care that focuses on guiding individuals toward greater self-sufficiency. SPCDC's human services programs also include our AmeriCorps Program and the 4th and 5th Ward Neighborhood Redevelopment Project.