Description
Come and experience an evening is fun and creativity to start your weekend. Led by Handirubvi Wakatama, this beginner class is an introduction to painting and collage. Bring your own scraps of fabric or use ours to create Mami Wata, a West African mermaid.
At once beautiful, protective, seductive, and dangerous, the water spirit Mami Wata (Mother Water) is celebrated throughout much of Africa and the African Atlantic. A rich array of arts surrounds her, as well as a host of other aquatic spirits--all honoring the essential, sacred nature of water. Mami Wata is often portrayed as a mermaid, a snake charmer, or a combination of both. She is widely believed to have "overseas" origins, and her depictions have been profoundly influenced by representations of ancient, indigenous African water spirits, European mermaids, Hindu gods and goddesses, and Christian and Muslim saints. She is not only sexy, jealous, and beguiling but also exists in the plural, as the mami watas and papi watas who comprise part of the vast and uncountable "school" of African water spirits. Read more about Mami Wata here.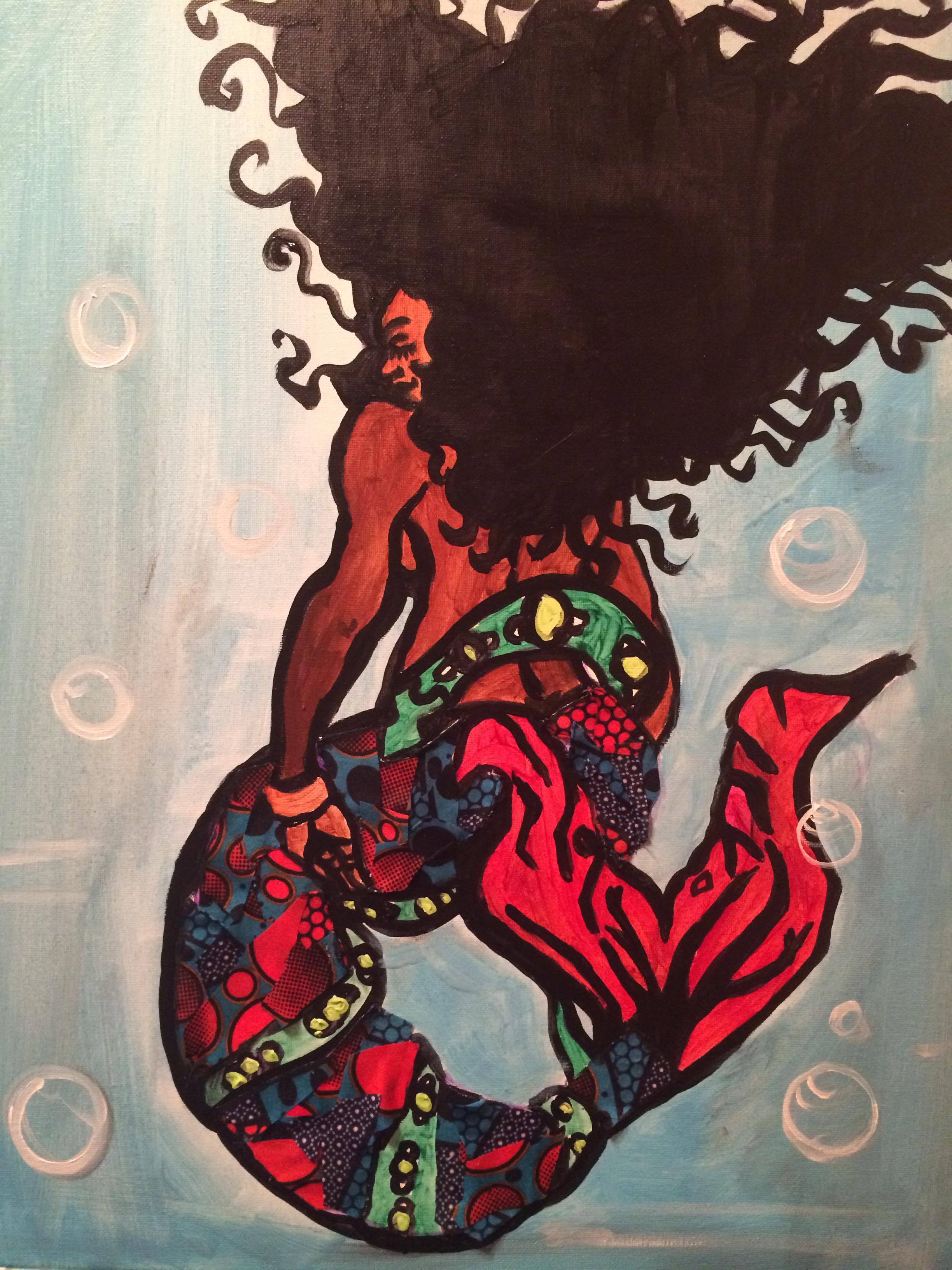 Registration fee includes:
1 Complimentary Glass of Wine

Step by step instruction and guidance

painting supplies (palette,table easel, paintbrush, canvas, glue paint and scraps of fabric) and one complimentary glass of wine.