About this Event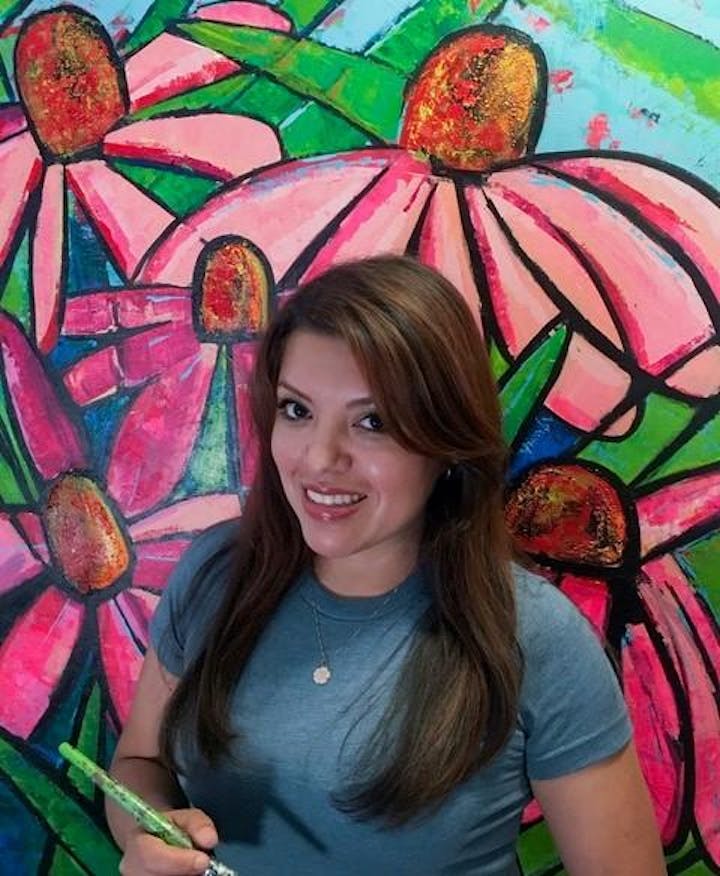 From the Artist:
"I am fascinated by flowers because of their delicate beauty, their vivid color and shape. I strive to paint each petal with detail hoping to capture their true life on canvas. I enjoy painting large florals which feels like I am assembling a colorful and unique puzzle.
I take pleasure in painting other subjects such as birds, people & faces, and musical instruments, etc.
Last year I created an expressionistic series called "Cafe Girl" which I will continue to expand and explore. Each "Cafe Girl" painting expresses my love for color, the smell of cafes, using texture and the beauty of a woman in my playful style.
I try not to limit myself artistically with my paintings. I continue to explore the vibrant use of colors with acrylics, oils, and watercolors. As a versatile artist I feel very comfortable and enjoy switching things up.
As a child I loved to draw and paint. I began a career in commercial arts mainly working as a graphic designer. Even though one could create wonderful images using Photoshop or Illustrator I realized my passion was to create fine art. I can express myself without using words."
- Erika Lozano
I have been fortunate to exhibit my paintings in galleries in Virginia, Washington DC, and Maryland. I am blessed to have the opportunity to express myself through my paintings. I hope they bring joy and happiness to everyone who sees them."