Description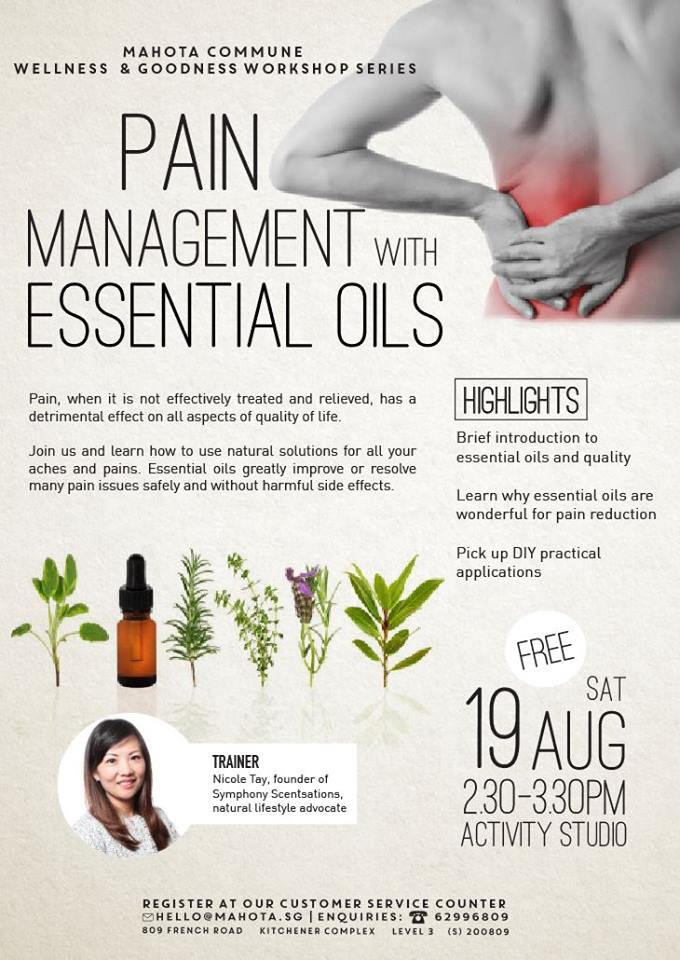 The Power of Essential Oils
If your usual medications aren't easing your pain, you might be interested in finding alternative remedies for relief. Essential oils may be one natural way to relieve pain.

Essential oils are highly fragrant substances found within the petals, stems, roots, and other parts of plants. Each type of oil has its own unique scent and benefits. These oils can be used individually or as blends.

Come discover how different oils may help improve our physical, emotional, and mental wellbeing at this aromatic and interactive workshop with us.