Description

Join us "Family Style" at Season's 52 for the 2016 Pain Management Symposium in King of Prussia on Sunday, May 22nd. Breakfast and Lunch will be served. This program 1008-25340 is approved by the AAVSB RACE to offer a total of 4.00 CE Credits (4.00 max) being available to any one veterinarian: and/or 4.00 Veterinary Technician CE Credits (4.00 max). This RACE approval is for the subject matter categorie(s) of: Category One: Scientific, using the delivery method(s) of: Seminar/Lecture. This approval is valid in jurisdictions which recognize AAVSB RACE; however, participants are responsible for ascertaining each board's CE requirements All lectures are given in a classroom setting and no registration fee is required. HOPE VS RACE Provider #1008. This lecture is limited to Veterinarians only.
---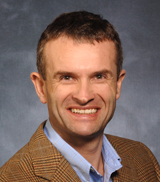 Keynote Speaker: Duncan X. Lascelles, BSc, BVSc, PhD, MRCVS, CertVA, DSAS(ST), DECVS, DACVS
Professor of Surgery and Pain Management at North Carolina State University
After graduating from the veterinary program at the University of Bristol, U.K., with honors, Dr. Lascelles completed a PhD in aspects of pre-emptive/perioperative analgesia at the University of Bristol. After an internship there, he completed his surgical residency at the University of Cambridge, U.K. He moved to Colorado for the Fellowship in Oncological Surgery at Colorado State University, then a period of post-doctoral research in feline pain and analgesia at the University of Florida, and is currently Professor in Small Animal Surgery and Pain Management at North Carolina State University with active clinical and research interests in acute and chronic pain.
At NC State University College of Veterinary Medicine, he organizes the Integrated Pain Management Service, and runs the Comparative Pain Research Program and is Associate Director of the Comparative Medicine Institute, and Directs the Clinical Studies Core. He is board-certified in small animal surgery by the Royal College of Veterinary Surgeons, the European College of Veterinary Surgeons, and the American College of Veterinary Surgeons.
---
8:30-9:00 am: Registration & Breakfast with Sponsors
9:00-10:00 am: How I Approach Neuropathic Pain. What Is It? How Do I Treat It? -D. Lascelles
10:00-10:15 am: Break with Sponsors
10:15-11:15 am: Using Acupuncture as an Adjunctive Therapy for Pain Management in the Cancer Patient- K. Vickery
11:15-12:15 pm: Chronic Feline Pain Management-- D. Lascelles
12:15-1:30 pm: Lunch with Sponsors
1:30-2:30 Surgical pain management: What can we use beyond the opioids?- B. Bretz
Thank You to our Partners in Education that made this event possible!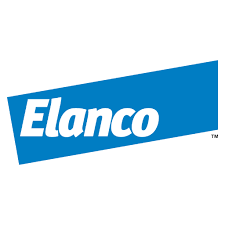 ---
Directions: Season's 52 is located next to the King of Prussia Mall (Plaza Side) next to the stand-alone retailer, Crate and Barrel.