Paid Social Media Advertising - LIVE MARKETING WORKSHOPS

Friday, May 3, 2013 from 9:00 AM to 5:00 PM (PDT)
Event Details
LIVE MARKETING WORKSHOPS
Andrew McCauley and Pete Genot have helped thousands of people all around the world build their own Internet Businesses from scratch, and to use the power of Social Media to grow their business, gain credibility, generate revenue and leads, build their email list, generate greater profits and expand their reach!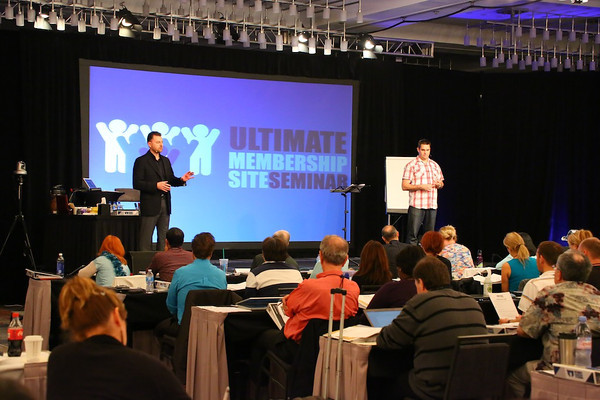 In order to help others succeed online, they have created a comprehensive "done together" mentoring program called Live Marketing Workshops.
WHAT IS IT?
Small, intimate learning environment.
Maximum of 20 Students per class...so lots of individual, hands-on attention.
Bring your Laptops as we will be using them during the event
Focus is on DWY (Done With You)activities that will have the biggest impact on your business.
Activities are divided into 3 categories.
Optimization - Optimizing your Social Media presence following our proven, best practices.
Monetization - Learning how to actually make money from your Social Media accounts.
Maximization - Getting the most value from the time, energy and resources spent on your Social Media activities.
 WHO IS THIS PROGRAM FOR?
1) Small Local Businesses wanting to stay in touch with their customers and prospects.
2) Experts looking to position themselves as an expert in their field.
3) Countless people in network marketing are using these tools for lead generation. There are over 500 Amway groups alone on Facebook and literally millions of people involved in network marketing!
4) Entrepreneurs are using these tools to help them start a business.
5) People currently doing market research & anybody interested in doing market research.
6) Website owners are using these sites to drive targeted web traffic to their website.
7) People promoting live seminars or teleseminars.
8) People in the publishing arena with a new book or product to promote.
9) Personal, life and business coaches looking for coaching clients.
10) Business owners looking to build up a subscriber list.
11) People promoting other peoples products through affiliate marketing or Joint Ventures.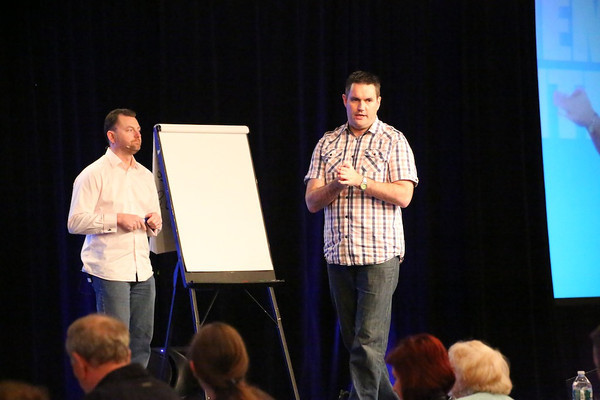 WHAT THE COURSE COVERS?
Understanding the importance of advertising on the most popular Social Media sites, including Facebook, Twitter, LinkedIn and YouTube.

Discover the pros and cons of Social Media advertising

Creating highly successful ad campaigns

How to get highly profitable targeted traffic

Learn the FASTEST method for growing your prospect list

Radically increase sales

Review case studies of the most effective paid traffic methods

Discover the Anatomy of a SUCCESSFUL Ad
 Ticket Options
Make sure you get the 4 day SuperPass to get access to all 4 days of the Live Marketing Workshop Event... By far our BEST Value
The 4 day workshop covers:
We cover every aspect of facebook that you need to increase sales, drive traffic to your business and profit from this platform.
Discover how important Twitter can be for your business. We will show you how to monitor what you and your competitiors are doing online... the secret spy tool revealed.
The most widely used professional network..... make sure you are using this to establish your expertise in your field. If you are not using LinkedIn to do this, you are not where you should be.
If you want rapid vistors to your website or your sales pages, then you need to know how to use paid advertising.

 This is Hands-on Training, so bring a laptop or tablet and be prepared to take action.
 The live format is highly interactive with real world case studies. 
BONUS #1 - Attendees receive complimentary access to our private Facebook Group ($150 value)
•An open forum with Pete and Andrew
•Interact with other coaching clients
•Ask questions, get advice, brainstorm ideas
BONUS #2 - Attendees will receive a complimentary invitation to a live Question & Answer Webinar with Pete and Andrew after the event. ($500 value)
•Open Q&A format approximately 2-4 weeks after the event. 
•Will personally pick a few attendees for a "hot seat" review of their Social Media marketing efforts.
•If you cannot attend the live webinar, submit your questions in advance via email and session will be recorded. 
Space is very limited so reserve your spot NOW.
•Workshop is limited to 20 people, sign up while spots are still available! 
Cancellation policy - we are more than happy to refund your money if needed, but need to be notified at least 48 hours before the event. 
---
If You Can't Make it to Our Live Event Workshop, Please accept this Gift To You
FREE TRAINING VIDEO on  How To Use Facebook Graph Search For Your Business
When & Where
West Century Blvd
Los Angeles, 90045


Friday, May 3, 2013 from 9:00 AM to 5:00 PM (PDT)
Add to my calendar