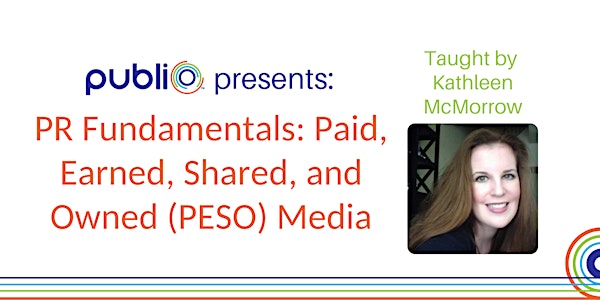 Paid, Earned, Shared, & Owned (PESO) Media
Learn about how different types of media ownership can affect your company, and which one is right for you. Part 1 of a 2 part series.
About this event
An Overview of Public Relations and Marketing Communications for 2022 will cover the following:
• Why every enterprise large or small must be viewed as a unique and distinctive brand
• How trust and a positive reputation is built for a brand
• The key PR vehicles to leverage for optimal success
• A review of paid, earned, shared and owned media
• The benefits of editorial coverage over paid advertising
• How clarity and consistency of message translates to a healthy bottom line
The PESO Media webinar is part one of two classes about PR fundamentals. Part two, Media Relations Fundamentals, will take place next Friday (Jan. 28th).