Actions and Detail Panel
Pai Networking Event-December Holiday Social
Tue, December 13, 2016, 6:00 PM – 8:00 PM EST
Description
It's my favorite time of year! Let's get together for a get-to-know-each-other gathering! Blackfinn Ballantyne has been gracious enough to host us in their new space and have a private party in their loft area upstairs.
There will be raffling of prizes, business cards to be passed, food to be eaten, and spirits to be consumed. It's the season of giving.
Your fee covers the food, as well as a $5 donation going to The Sandbox. Cash Bar.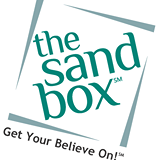 The moment I met Mara Campolungo, Co-Founder of The Sandbox, I knew I had to be involved. (She is a member too). The story of her passion, dedication, and the why of starting this organization just rocked me. I recently attended their big event, which is a Prom for children with life-altering illnesses. The joy and pride in these kids' faces are not explainable by words.
This is their story:
The Sandbox helps Honorees and their families through a wide-spectrum of offerings and services, so they can focus on the most important factor – Believing & Healing! We restore belief and positivity and walk alongside the families to provide support, both emotionally and financially, during the most tumultuous times of their lives.
There is no other organization that supports these families. Please go check out their website to see how you can get involved! I plan on getting certified!
http://www.GotSandbox.org/