The Pagosa Paddle is a whitewater race through downtown Pagosa Springs Colorado in the beautiful San Juan Mountain Range.
About this Event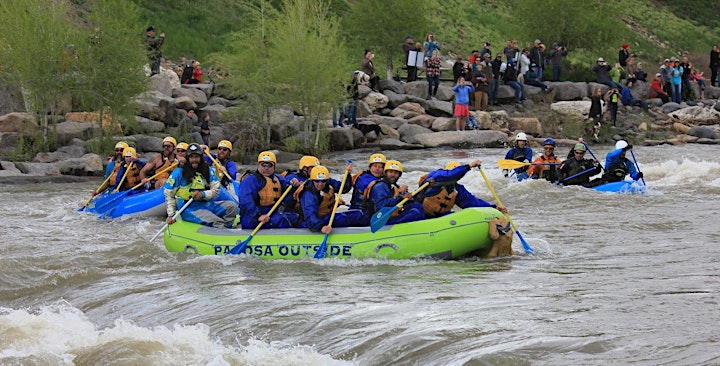 Race & Event Details
The Springs Resort and Spa will be the event host. All races will occur through downtown Pagosa Springs where the San Juan River passes by the Resort.
Free soaking pass for the Springs for registered racers! ($45 value).
9am-10:15am racers get their bib numbers and register in person ($7 cheaper to register online) at the river overlook just across the river from the Springs.
Time Trials will start the day at 11am to seed competitors for the subsequent head to racing. A bracket, single elimination knockout format will be utilized to determine placing.
Time Trials and Head to Head races will all start at the first bridge upriver of the Springs Resort and Spa (Mary Fisher Park) and end at the pedestrian bridge just downriver of the Springs.
Take out will be on river right just below the Springs Resort and Spa. The put in will be river left at Mary Fisher Park with the starting line near what is known as the "Hippie Dip" just under the bridge.
On river safety will be provided by professional river runners with extensive experience.
Classes
$20 per person for one class. $30 per person for racing all day.
Classes include and will start in this order immediately after Time Trials:
Hard shell kayak any length
Inflatable kayak any length
Stand Up Paddleboard any length/style
The Jim Smith Realty Business or Club Raft
The Terry's Ace Hardware Family Raft (must all be related)
Women's Raft
Open Raft
Raft teams made up of FIRST RESPONDERS will race for free in the Open Class.
Additional Event Details
After the conclusion of the head to head races, please make your own SHUTTLE and BOAT arrangements to the downriver start which will be staged at Riff Raff on the Rio : 356 E Pagosa St, Pagosa Springs, CO 81147
Please do not carpool with persons outside of your party, keep the windows down, wear a mask, and maintain 6 feet distancing from all persons when on land.
Riff Raff will be open for business with outdoor serving. Additional parking can be found across highway 160 after boats are dropped off.
The Riff Raff Rio downriver race will start promptly at 5pm and finish at the bridge just below the Springs Resort and Spa.
Maximum raft crew size will be determined by the status of COVID of May 15th, but will not exceed 4 paddlers per raft.
There will be no minimum raft crew size. (Besides needing at least one)
It takes 3 entries per class to be eligible for prizes. If there are not 3 entries in your desired class please consider changing raft classes or joining and/or creating a raft team!
Racers have to be ready to go when your head to head heat is up to start we will not wait for you!
Race brackets and heat results will be staged at the registration table (overlook across the river from the Springs).
All rafters will use the same type of rafts FOR THE TIME TRIAL and HEAD to HEAD RACES ONLY. Rafts and shuttles will be provided by Pagosa Outside for rafting class participants. The Pagosa High School wrestling team will be helping out with shuttles.
All racers must have Type 3 or better Personal Floatation Devices (PFD).
May 15th the water is cold so wetsuits, drysuits, and any type of cold weather river gear is required. Helmets are recommended but not required.
If you need any river gear, or a raft guide contact Pagosa Outside Friday May 14th or earlier. https://pagosaoutside.com/. (970)264-4202.
After Party
The after party at the Springs will begin no earlier than 5pm.
The Springs will have food and beverage service throughout the day and until they close for business in the evening
Activities at the Springs will include an after party, whitewater film festival, awards ceremony, and videos of the day's races!
Local businesses including Riff Raff Brewing Company will be providing prizes and support.
CASH and gear prizes!
Lodging deals and accommodations will be available for participants and spectators.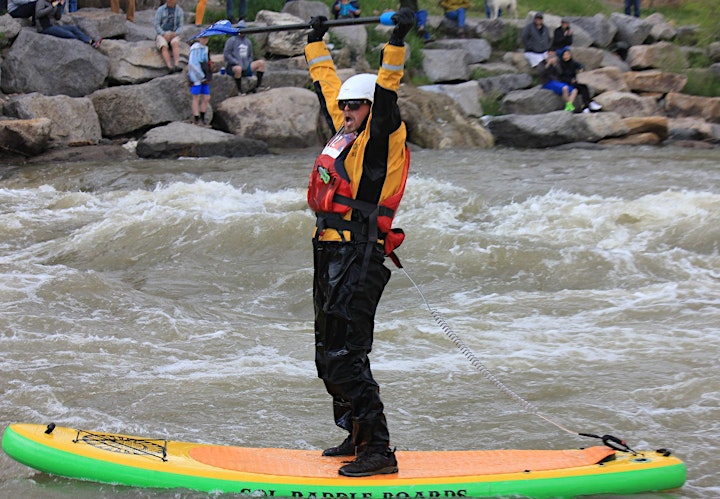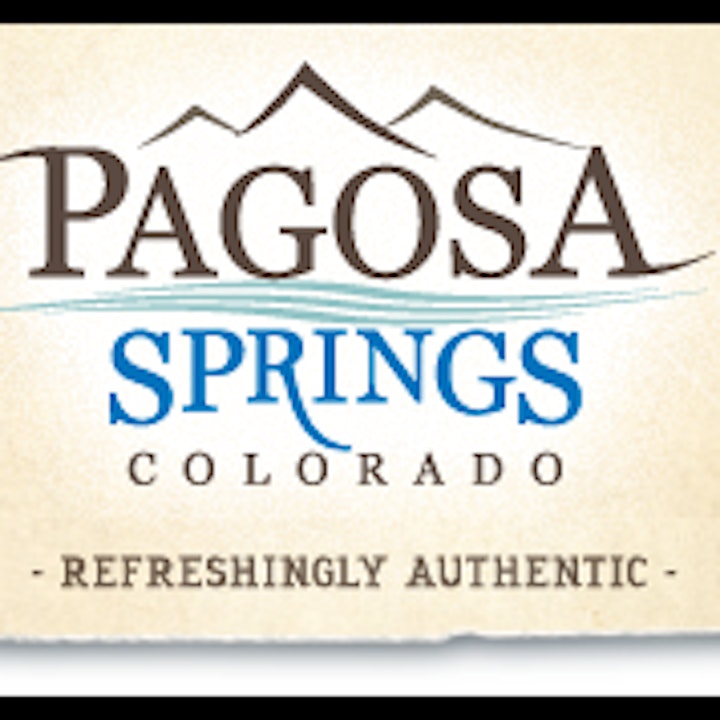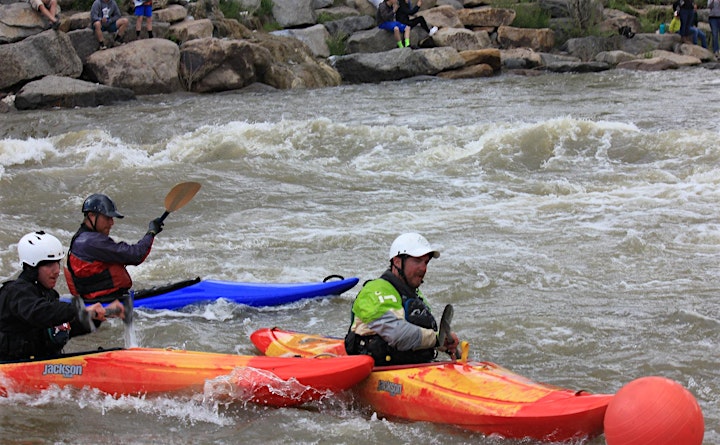 Local Accommodations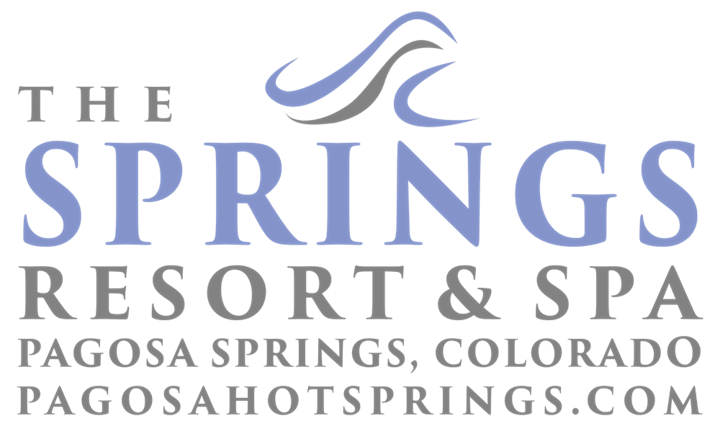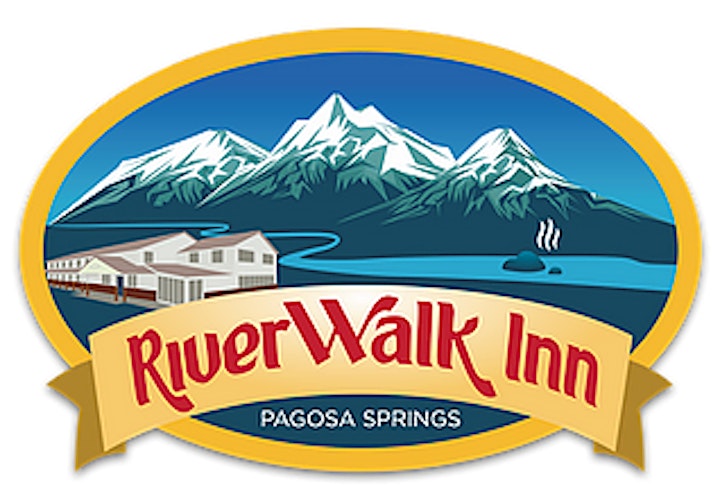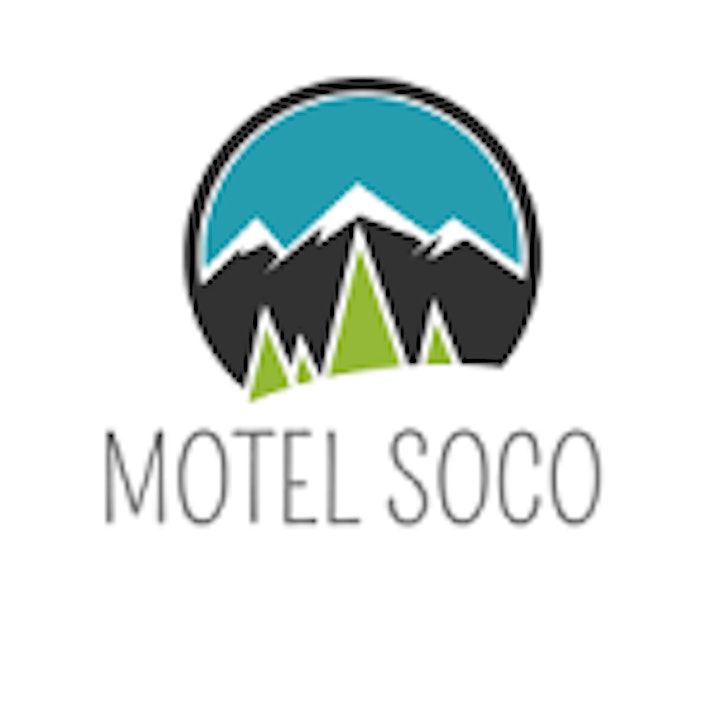 Sponsors
Sponsors include: The Springs Resort & Spa, Pagosa Outside Adventures, Riff Raff Brewing, Pagosa Rafting Outfitters, and many more can be viewed here.