Description
Register today for the American Samoa Chemical Safety Day!
When: Friday June 7, 2018
Where: Tradewinds Hotel Ottoville Road Pago Pago American Samoa 96799
Cost: FREE
Lunch: Included, served during the noon hour
Registration: 7:15am- 8:00am
Time: 8:00am- 4:00pm
Who Should Attend? Those who live near, work with or respond to ammonia or other hazardous chemicals.
Agenda Topics:
Understanding hazards, risks, and threats of ammonia;
Risk assessment for industrial refrigeration and ammonia pressure vessels;
Health risks and threats, decontamination, and medical treatment;
Critical task objectives, e.g. rapid entry rescue and emergency shutdown;
Basic first responder command team operations;
Integration between public safety and industrial response teams;
First 30 minutes containment and control options;
Dealing with downwind and downstream receptors;
The transition of command to the hazmat technician team;
Use of checklists, playbooks and reference guides;
Review of a fire department teaming agreement.
Lodging at the Tradewinds Hotel call ( 684) 699-1000
2018 National Sponsors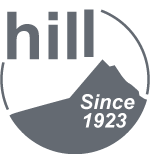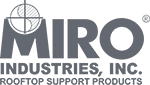 Organizers and speakers volunteer their time; sponsors and exhibitors pay the cost of food, facilities, and materials. This allows us to put on the Safety Day for free.
---
Please let us know if you can participate as a sponsor or exhibitor. For more information, please contact Debra Montanez at (831) 453-7102 or email at debra.montanez@ammonia-safety.com
---