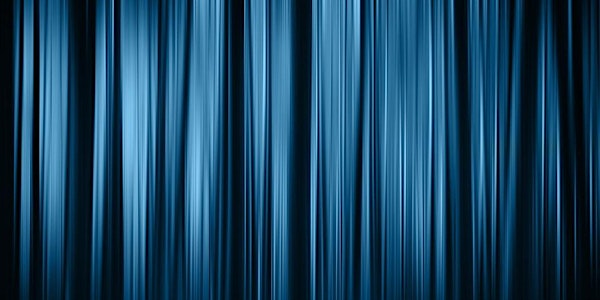 Page to Stage: Or How To Get Your Show Off Broadway
When and where
Location
The Theater Center 210 West 50th Street New York, NY 10019
Description
The Off Broadway Alliance, the organization of Off Broadway producers, theaters, general managers, press agents, and marketing firms, will hold the next event in its Seminars series, focused on the Off Broadway Producing Process on Saturday February 4th, 2017.
The seminar, titled "Page to Stage, or How to Get Your Show to Off Broadway" will feature producer Charlotte Cohn (Church and State, Handle with Care), playwright Matt Cox (Puffs, or: Seven Increasingly Eventful Years at a Certain School of Magic & Magic), co-author, co-producer and star of Cagney Robert Creighton, and literary agent Mark Subias who represents clients that span across film, television and theater. Hugh Hysell (producer of Six Degrees of Separation, Vanya and Sonia and Masha and Spike) will moderate the discussion curated from questions submitted by attendees.
The seminar will discuss various pathways of developing shows from conception towards a production in the Off Broadway arena.
"Page to Stage, or How to Get Your Show to Off Broadway" will be held on the 3rd floor of The Theater Center (210 West 50th Street). Doors will open at 10:30am for complimentary coffee and bagels. The panel discussion will take place from 11am to 12:30pm with additional time allotted afterward for conversation with fellow attendees.
Admission for the seminar is $5 (to partially cover the costs of presenting the seminar), and pre-registration is a must. Attendees are encouraged to pre-submit questions for the panelists when they submit their reservations. Questions will be asked live at the seminar.

About The Panelists:
CHARLOTTE COHN was born in Denmark and raised in Israel where she served in the Israeli Army as a Commanding Officer. She is a founding producer of the New York Music Theatre Festival (NYMF) and Mainstreet Musicals. Producing credits include: Baltimore in Black and White (the cell theatre - Resident Artist), Rated P for Parenthood, The New York Times Critics' Pick Handle With Care (both at the Westside Theater Off-Broadway), and the upcoming Church & State. Charlotte has collaborated with her husband Jason Odell Williams on a variety of writing projects including their screenplay Personal Statement (optioned by former Miramax executive Steve Hutensky) and their TV pilot Birdland, which was a Top Ten Finalist in the Tracking Board's 2015 Launch Pad Pilot Competition. Charlotte's screenplay By the Book was also a finalist in the NYWIFT 2015 competition, sponsored by Meryl Streep. www.churchandstatetheplay.com
MATT COX is a playwright, actor, improviser, and sound designer from Dallas, Texas currently living in NYC. His plays include Puffs Or: Seven Increasingly Eventful Years At A Certain School Of Magic & Magic, Happy Little Trees: A Bobyssey, Cool Chefs Jr., The Madness of Captain Dread, Kings of Crowns, and the 3-part epic Kapow-i GoGo: Kapow-i GoGo Go!, Kapow-i GoGo Z, & Kapow-i GoGo Returns (Time Out Critics' Pick). He authored the radio play El Hombre Bovino for WNYC's The Greene Space, and contributed to The Flea Theater's The Mysteries. His work has been produced at The Elektra Theater, The University of Florida, The People's Improv Theater, The Tank, and The Flea Theater, among other places. He is currently writing a novel about orcs. Matt has studied at The Stella Adler Studio of Acting, The Upright Citizen's Brigade, and Tarleton State University.
ROBERT CREIGHTON is the co-author, co-producer and star of the current off-Broadway hit musical CAGNEY playing at the Westside Theatre. Broadway: THE MYSTERY OF EDWIN DROOD (Durdles), ANYTHING GOES (Purser/Moonface), CHICAGO (Amos), THE LITTLE MERMAID (Chef Louis), THE LION KING (Timon), CHITTY CHITTY BANG BANG, LAUGHING ROOM ONLY. Other: Shakespeare-in-the-Park's COMEDY OF ERRORS (Angelo); Encores! DAMN YANKEES (Smokey), LITTLE ME (Pinchley, Jr et al), PAINT YOUR WAGON (Mike Mooney); DC Shakespeare's THE ALCHEMIST (Ananias). TV: The Family (ABC), Elementary (CBS), Law & Order (NBC), Life on Mars (ABC). Album and Bistro Award for 54 Below solo show: AIN'T WE GOT FUN! www.RobertCreightonNYC.com @rcreightonnyc
MARK SUBIAS is an agent in the Motion Picture Literary Department at leading talent and literary agency UTA, where he represents clients that span across film, television and theatre. Subias joined the William Morris Agency mailroom in 1999. Subias worked for top theatre agent George Lane and was soon promoted to agent status in the theatre department. In 2004, Subias started his own management firm SUBIAS, in New York City. In April 2012, Subias joined United Talent Agency in their New York office. Among Subias' distinguished clients are Adam Rapp, Will Eno, Bash Doran, Itamar Moses, Anne Carson, Sam Gold, Pam MacKinnon, Daniel Aukin, David Wiener, Annie Baker, Bryan Cranston, Ivo van Hove, Damian Lewis, Cynthia Erivo, Kevin Kline, Suzan-Lori Parks, Lucy Prebble, Sarah Ruhl, Chris Urch, Simon McBurney, Susan Sarandon, Benedict Andrews, Peter Morgan, Thomas Ostermeier, Diane Lane and Renée Elise Goldsberry. Subias is a guest lecturer at various theatre programs including Yale School of Drama, Brown University and NYU. He lives in New York.
HUGH HYSELL is a Tony Award ® winning Broadway producer, award winning marketer and performer. His Broadway producing projects include this spring's revival of Six Degrees of Separation, Vanya and Sonia and Masha and Spike (Tony Award® and Off Broadway Alliance Award for Best Play), Peter and the Starcatcher (winner of 5 Tonys®) and Impressionism. Off Broadway, Hugh created, produced and directed SEaMEN The Sailor Musical and The All-Male Importance of Being Earnest. Hugh has served as marketing director of over 200 Broadway and Off Broadway shows including Phantom of the Opera, Les Miserables, Monty Python's Spamalot, The History Boys, Gazillion Bubble Show, Altar Boyz, Cirkopolis, Moscow Cat Circus, My Big Gay Italian Wedding, Funeral and Midlife Crisis and others. He won the Globes Award for "Best Small Budget in the World" for creating Spamalot's Guinness World Record setting "The Largest Coconut Orchestra In the World" promotion. In addition to current marketing clients, Hugh also performs Off Broadway as the cross dressing, loony psychiatric patient in the 30th Anniversary cast of Perfect Crime and this past November he was seen in Erik Ransom's More Than All The World (the epic new rock opera inspired by Marlowe's Edward II) and on HBO's Divorce. Yes, Hugh has appeared on Law and Order. He is a founding member of The Off Broadway Alliance and currently serves as a nominator for the Off Broadway Alliance Awards. www.HughHysell.com / @hughhysell
About The Off Broadway Alliance:
The Off Broadway Alliance is a non-profit corporation organized by theater professionals dedicated to supporting, promoting and encouraging the production of Off Broadway theater and to making live theater increasingly accessible to new and diverse audiences. The Alliance holds monthly meetings and membership is open to everyone in the Off Broadway theater community. Among its initiatives, The Off Broadway Alliance sponsors 20at20, the event that runs twice a year for 20 days and lets theatergoers purchase $20 tickets to dozens of Off Broadway shows 20 minutes before curtain.
The Alliance also presents the Off Broadway Alliance Awards, including an annual tribute to the Legends of Off Broadway and inductees to the Off Broadway Hall of Fame. It also produces the free Sunday Seminar Series focusing on the culture, business and history of Off Broadway featuring major players from the Off Broadway scene. The Alliance operates the OBA Mentorship Program, which provides new producers with guidance and direction from Off Broadway veterans. And the Alliance created the Off Broadway Economic Impact Report, which outlines Off Broadway's over $500 million annual impact on the economy of the City of New York. www.OffBroadwayAlliance.com
The Off Broadway Alliance invites you to attend
"Page to Stage: Or How To Get Your Show Off Broadway"
A Panel Discussion Seminar
To feature Creators, Producers, Literary Agents from CAGNEY, CHURCH AND STATE, PUFFS, HANDLE WITH CARE, NYMF, PETER AND THE STARCATCHER, and VANYA AND SONIA AND MASHA AND SPIKE
Saturday February 4th at 11am
at The Theater Center, 210 West 50th Street
Admission is $5, Pre-Registration is Mandatory
Complimentary bagels and coffee for all registered attendees