Page Keeley: Uncovering Student Ideas & Practices- Implications for 3-D Tea...
Actions and Detail Panel
Page Keeley: Uncovering Student Ideas & Practices- Implications for 3-D Tea...
Wed, February 15, 2017, 8:30 AM – 3:00 PM PST
Description
---
CCCOE's Distinguished Speakers' Series
Page Keeley
Uncovering Student Ideas and Practices: Implications for 3-D Teaching and Learning
A key aspect of formative assessment in science is uncovering students' ideas and ways of thinking that students bring to their learning and use throughout an instructional cycle. Formative assessment probes, combined with a variety of formative assessment classroom techniques (FACTs), reveal commonly held conceptions associated with disciplinary core ideas as well as how students use scientific practices and cross-cutting concepts to support their thinking. This information is used to build a bridge between where students are in their initial understanding to where they need to be to achieve the scientific understanding sin the NGSS. Engage in, explore, and apply practical ways to elicit, analyze, and address students' ideas, concepts, and practices for the purpose of supporting conceptual teaching and learning.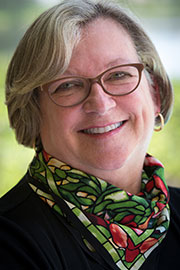 Page Keeley is an internationally known leader in science education. She is the developer and primary author of the Uncovering Student Ideas Series in Science and the Formative Assessment- 75 Practical Strategies Linking Assessment, Instruction, and Learning series (the "FACTs books"). Her interest in conceptual change and formative assessment began in 1992 after reading the seminal article, Teaching for Conceptual Change- Confronting Children's Experience by Bruce Watson and Dick Konicek. Her assessment probes and FACTs (formative assessment classroom techniques) are widely used by K-12 teachers, university professors, and professional development and science specialists throughout the U.S. and internationally.

Page recently "retired" from the Maine Mathematics and Science Alliance (MMSA) where she had been the Senior Science Program Director since 1996. Today she works as an independent consultant, speaker, and author providing professional development to school districts and organizations in the areas of science and STEM formative assessment, understanding student thinking, teaching science for conceptual understanding, and designing effective instruction.
Prior to joining the Maine Mathematics and Science Alliance in Page taught middle and high school science for 15 years. She received the Presidential Award for Excellence in Secondary Science Teaching in 1992, the Milken National Distinguished Educator Award in 1993, and the AT&T Maine Governor's Fellow in 1994.

Target Audience: K-12 educators, including:
• Administrators (site or district)
• Instructional Coaches
• Classroom teachers
Cost: $110 per participant
Lunch will be provided
This session is subject to cancellation or rescheduling if the 15-participant minimum is not met. Registration fees are non refundable unless a session is canceled. Substitutions are gladly accepted if a registered participant cannot attend.
1. To pay by check or purchase order: Click on Register. To complete your registration, enter the information required in the fields provided and select the offline payment method of your choice from the "Payment Method" menu.
Please make checks payable to: Contra Costa County Office of Education

Please mail checks to: CCCOE, attention: Hilary Dito
77 Santa Barbara Road, Pleasant Hill, CA 94523
2. To pay by credit card: click on the Register button and follow the instructions provided.

For registration assistance please contact:
Gina Yetner, Administrative Assistant
gyetner@cccoe.k12.ca.us
or call (925) 942-3356
For content information please contact:
Hilary Dito, STEAM Coordinator
hdito@cccoe.k12.ca.us
or call (925) 942-3396