Description
---
---
IMPORTANT: THESE TICKETS WILL SELL OUT QUICKLY. AVOID DISAPPOINTMENT AND BUY THEM TODAY!

In order to participate in our exclusive Bahweting Travel & Events Paddle for Pints Group Outing tickets must be purchased from our link. (NOT the Paddle for Pints public website). A credit card processing/service fee does apply. Be sure to have T-shirt sizes ready before purchasing tickets.
What's Paddle for Pints?
Paddle For Pints is a Brewery Pub Paddle on Traverse City's beautiful Boardman Lake & River and West Bay.
Our group will meet at The Filling Station Microbrewery for check-in. Beer and Food are at your own expense. We will launch at Hull Park directly behind the brewery.
Leaders guide us on an urban paddle through Downtown Traverse City over the course of 5 hours, visiting 4 breweries. Its an Adventure and a Pub Paddle not to be missed!
---
YOUR TICKET INCLUDES:
Official Event T-shirt
Drawstring bag backpack
KIND® SNACKS granola bar
Sunglasses
Stickers & Tattoos
TC Ale Trail Brochure
$1 Beer Token to The Filling Station Microbrewery
A guided tour for a day of fun!
---
2017 TICKET PRICES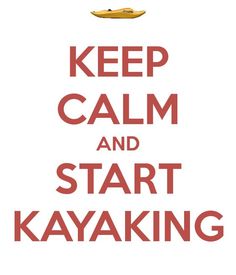 SINGLE TICKET - NO KAYAK RENTAL - $45.00 (SOLD OUT SORRY)
SINGLE TICKET = SINGLE KAYAK RENTAL - $45.00 ticket + $49.00 kayak rental = $94.00
2 TICKETS + TANDEM KAYAK RENTAL - 2 $45 tickets + $79 tandem kayak rental = $169.00
** After purchasing tickets, look for a follow up email (24-48 hours) with details about our trip! **
** Tickets are NON-REFUNDABLE, more information in email **
FAQs
Where do we park our cars?
Monkey Fist Brewing Company is added as our final stop of the tour. Next to this brewery is a parking deck, State Street Parking Deck – Hardy Parking Deck at 303 E State St, Traverse City, MI 49684. We request all participants park here in the morning and catch our shuttle that will be in service from 8:45am – 1:00pm. There is no parking at The Filling Station Microbrewery or Hull Park.
What is the cancellation policy?
The event is NON-REFUNDABLE. Tickets are transferable to another name. We will still go if it is overcast, cold and/or raining. We will not go if there is lightning and reserve the right to postpone the event up to three hours from original launch time. If we can not go on that day and time after the three hours we will reschedule the event for the following day after the original scheduled date with the same times. If you are unable or choose not to attend your scheduled event, you will NOT be able to transfer your ticket to another event.
How challenging is the course?
We would have to rate this as intermediate. You paddle on two lakes and one river, depending on winds, there could be waves and current. Walking is also required to reach some destinations. Overall we would say this is NOT a beginner course, but that is determined by your physical capabilities.
How far do we have to walk to each brewery?
All breweries are easily accessible from the river, however, there is a little bit of walking. Breweries are not directly on the water. Each brewery is 1-4 blocks from the river location. Be prepared to walk up to 15 minutes one way to reach a destination.
Will I get wet?
YES! This is a paddling event, we encourage you to get wet. At each stop we have to exit into the water. Be prepared to get in and out of your kayak in up to knee deep water, at minimum.
How old do I need to be?
This is a paddling and drinking event so all participants need to be at least 21 year old in order to attend.
What is the weight limit for our rental kayaks?
Our Single Jackson Riviera is 300#
Our Tandem Jackson Riviera-T weight limit is 450#
Rentals are sold out, what do I do!?
We buy more and more kayaks every year, we own over 150 kayaks and rent from local rental outlets. We acquire kayaks from Paddle TC, The River TC and TC Watersports. If you have tickets and still need a rental please email info@paddleforpints.com
Do you have a wait list for rentals?
We do not because we do not offer refunds. You can transfer tickets to other people.
Are pets allowed?
This is open-ended. They are not allowed into the breweries so would have to stay outside. The open water is completely up to you. We will simply leave it at…Bring pets at your own risk.
How do we get back to our cars after we finish?
The finishing brewery is right next to State Street Parking Deck – Hardy Parking Deck at 303 E State St, Traverse City, MI 49684. You park your car here at the start of the day, we end right next door at the new Monkey Fist Brewing Company.
Is alcohol included in the ticket price?
No, alcohol is not included. We do not have a liquor license. You are responsible for your own drink purchases at each location.
Are other boats besides kayaks allowed?
Yes! Only non-motorized boats. We only rent kayaks because they are easy to navigate and work for all experience levels. There are two lakes we have to paddle across so canoes are not encouraged but you surely can bring them. SUP's are also allowed if you are experienced on open water and rivers. DNR requires that you have a life jacket on your vessel at all times, regardless if you are wearing it or not. TUBES WILL NOT WORK, THERE ARE TWO LAKES AND YOU WILL NEED A PADDLE!
What do I do if I bring my own kayak?
If you bring your own kayak you will need to drop the kayak off at the launch at Hull Park. Staff will help place your kayak in the proper location dependent on launch time. After this you drive to the parking garage (State Street) and catch the shuttle to The Filling Station Microbrewery for registration. At the end of the kayak portion of the tour you end at Clinch Park, you can leave your kayak here until after you're done at the last brewery stop, you can drive your car to Clinch Park and retrieve your boat.
Any suggestions for overnight lodging?
Make sure you get the R&R you need when you're not working hard for your Traverse City suds. Stay at the Cherry Tree Inn and save by using promo code PADDLE4PINTS on the website, www.CherryTreeInn.com.

Pointes North Beachfront Resort Hotel is excited to pair up with Paddle for Pints for another fun-filled summer on the waterways of Traverse City! Simply choose your preferred paddling date, then call us at 231-938-9191. Guest Service Agents will help you book your package at a special rate. Spacious accommodations feature an in-room Jacuzzi and sweeping views of East Bay from your private patio or balcony. Continental breakfast is complimentary. pointesnorth.com
Of course, your travel pro's at Bahweting Travel & Events are also happy to handle arrangements for hotels not listed above. (We are looking into some type of lower cost, communal VRBO option for those interested, depending on the size of the group).
Camping is also available at Traverse City State Park, a 47-acre urban park that features a quarter mile of beautiful beach on the Grand Traverse Bay. The park is only two miles from downtown Traverse City. Campsites start at $31/night and can be reserved online or by calling 231-922-5270 or 800-447-2757.
Can I transfer my ticket to another event or another year?
Unfortunately, NO. The PFP events typically sell out, when and if this happens all events will be sold out. If a date or time does not work for you, don't just book a date and hope to transfer later, you will not be allowed to. We do not provide refunds for this mistake.
Do I need a Designated Paddler?
Perhaps. :)