Description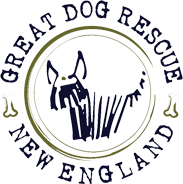 Come race Dragon Boats down the Charles River with your friends at this fundraiser to benefit Great Dog Rescue New England!
All participants will recieve a lesson on how to paddle a dragon boat, and then we will race them up the Charles River!! The Dragon Boat Club of Boston will provide instruction, as well as steerers and drummers to help keep us on track.
Bring your friends & have some fun, all while helping support Great Dog Rescue and their mission to find homes for loving dogs that are homeless through no fault of their own!