Description
We are able to deliver food boxes! Call the church office at 503-223-0623 to have that arranged.
The PACS Mobile Food Pantry is a shopping-style food pantry on wheels. In 2018 it helped feed 5,259 adults, children and seniors.
PAC collaborates with churches and other organizations to bring this mobile pantry directly into underserved neighborhoods. Not only does it bring food to people in need, it also reduces the travel burden for low income families who are already strapped for time and money.
Tabernacle SDA Church located at 26 SW Condor Way will host the PACS mobile pantry every 4th Thursday of the month from 4pm-6pm. Tabernacle has plenty of parking and is served by TriMet buses 1, 12, 38, 44, 45, 54, 55, 56 from stop #172 and #173 as well as bus 43 from stop #1140 and #1141.
ELIGIBILITY GUIDELINES
Only people living in Oregon are eligible. You will be asked for evidence that you live in Oregon. This could be showing a photo ID, a utility bill or piece of mail showing your name and address.
If you receive SNAP or TANF or if you are under the Oregon Health Plan you are eligible, provided you also live in Oregon. If you do not, you may still be eligible if your income is below a certain amount—see table below.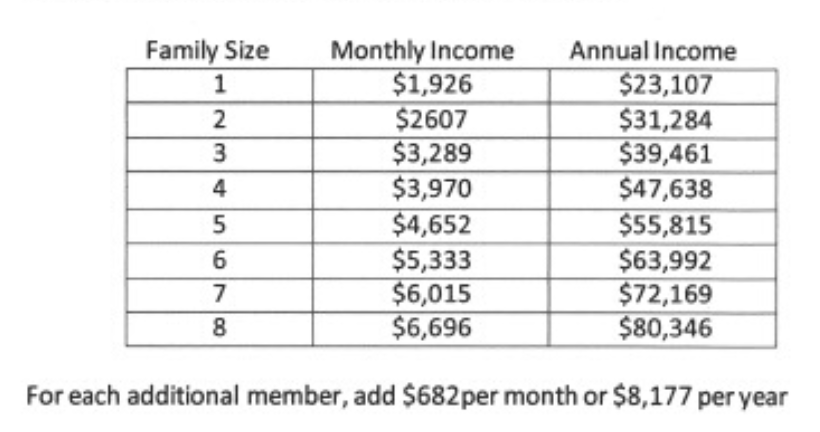 REGISTRATION
Please register on this website. Print and bring your ticket to the food pantry.
If you have any questions or need help, please contact Janellie Mesa at 240-779-5472