Event Information
Location
Neal Blaisdell Center
777 Ward Ave
Hawaii Suites Room
Honolulu, HI 96814
Description
Elemental Excelerator, a Hawaii-based accelerator program, is partnering with Isle Utilities, a global technical consultancy, to foster innovation in the water sector in Hawaii and the greater Pacific region. Join us on Friday, January 11 for the first of our two-part Pacific Water Innovation Workshop series. Through a mix of interactive workshops and discussions, we will gather insights from sector experts, prioritize opportunities for innovation, and identify actionable steps that build off the Hawaii Fresh Water Initiative goals.
AGENDA

1:00-2:00 pm Networking Lunch (lunch provided)

2:00-4:00 pm Keynote and Panel Discussions

4:00 pm Pau Hana, hosted by Brown and Caldwell
Who will you hear from?
Eva Blumenstein, Water Resources and Planning Division, Maui County Department of Water Supply - Eva oversees the Department's Conservation Program, Source Protection Program, Watershed Protection Grants and Master Planning. Her involvement in water resource use and policy includes serving on the Maui Drought Committee, the Hawaii Water Loss Control Committee and the Water Security Advisory Group.

Steven Cole, Assistant Director of Water Operations Division, Los Angeles Department of Water & Power (LADWP) - Steve has been with LADWP for 28 years and is currently responsible for water transmission to the distribution network in the 464 square mile metropolitan area, and water treatment, through a direct filtration plant and a UV facility. The transmission network is comprised of 113 pressure zones with 118 tanks and reservoirs, 96 pump stations, and 328 pressure regulating stations.

Timothy Houghton, Deputy Director, Department of Environmental Services, City and County of Honolulu (ENV) - ENV collects approximately 117 million gallons of wastewater daily that is collected through a system of 2,100 miles of pipeline, 70 pump stations, and nine wastewater treatment plants on the island of Oahu.

Paula Kehoe, Director of Water Resources, San Francisco Public Utilities Commission (SFPUC) - Paula is responsible for diversifying San Francisco's local water supply portfolio through the development and implementation of conservation, groundwater, and recycled water programs. Paula spearheaded landmark legislation allowing for the collection, treatment, and use of alternate water sources for non-potable end-uses in buildings and districts within San Francisco.

Rich Svindland, President of California American Water and Hawaii American Water - Rich and his team are responsible for the operation of water and wastewater systems across California and Hawaii serving approximately 690,000 people.

Barry Usagawa, Program Administrator, Board of Water Supply (BWS) - BWS manages Oahu's municipal water resources and distribution system. BWS is the largest municipal water utility in the state of Hawaii with over 94 active potable water sources, 171 reservoirs, and nearly 2,100 miles of pipeline that serve approximately one million customers on the island.

Jenelle Watson, Manager of Treatment and Resources, Melbourne Water - Jenelle is responsible for the short and long-term planning for Melbourne Water's wastewater treatment plants, resource recovery and emissions reduction. Jenelle leads the development and delivery of Melbourne Water's carbon emissions reduction pledge which leverages opportunities around wastewater treatment and resource recovery for the utility.
Additional Meeting Details:
The meeting room in the Neal Blaisdell Center is called the Hawaii Suites room. Please refer to the map below for the specific location. Additionally, please note that onsite parking for the day is $6.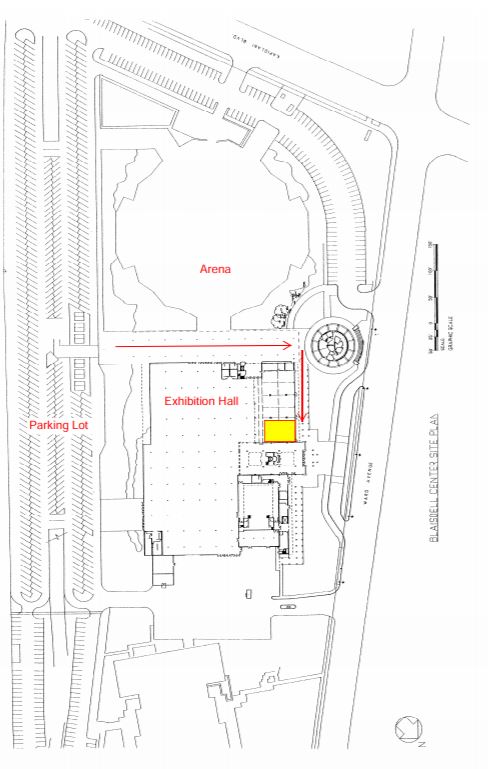 Date and Time
Location
Neal Blaisdell Center
777 Ward Ave
Hawaii Suites Room
Honolulu, HI 96814