Sales Have Ended
Ticket sales have ended
Thank you for your interest in the 2019 National Park Photography Workshop Series. While registration for the Olympic Workshop has closed, please check out all of our other available options here: http://nationalparktripsmedia.eventbrite.com
Sales Have Ended
Ticket sales have ended
Thank you for your interest in the 2019 National Park Photography Workshop Series. While registration for the Olympic Workshop has closed, please check out all of our other available options here: http://nationalparktripsmedia.eventbrite.com
Description
*Tickets on sale based on lodging avalibility. Please contact mruland@aimmedia.com before purchasing your ticket to confirm there is space avaliable.


Overview
Imagine photographing the stunning beaches, misty rainforests, captivating lakes and majestic whales of the Pacific Northwest alongside professional photographers with top-of-the-line lenses. This workshop will immerse you and a small group of participants into the art of landscape and wildlife photography at Olympic National Park in Washington State. We'll take advantage of the park's stunning sunrises, sunsets and close proximity to the ocean to capture the majesty of Olympic National Park.
We'll be based out of the maritime town of Port Angeles at the Red Lion Hotel located right on the waters of Puget Sound. From there, we'll be poised to explore temperate rainforests, moody beaches and alpine peaks of the Pacific Northwest along with the waters of Puget Sound.
The workshop begins the evening of July 16th with a dinner reception in Port Angeles that will allow you to get to know the photographers and instructors on our workshop. From there, we will begin exploring the Olympic Peninsula through the lens of your camera. Be prepared to walk up to a quarter mile on uneven surfaces to get to each shoot.
Tamron USA will have their full complement of lenses available to loan out to you for the entire program, including their award-winning 15-30 (FX and DX in Canon, Nikon, and Sony mounts). National Park Trips Media (an Authorized Permittee of the National Park Service) and Tamron USA have teamed up to offer the National Park Photography Workshop series in a number of national parks across the Western US in 2019.
Itinerary
Day 1 July 16, 2019
3 p.m.: Check in at the Red Lion in Port Angeles
5:30 p.m. – 7 p.m.: Meet-and-Greet dinner
7:45 p.m. – 9:15 p.m.: Intro to Workshop & Photography Seminar
Day 2 July 17, 2019
11 a.m. – 1 p.m.: Working lunch and photography seminar
1 p.m. – 2 p.m.: Drive to afternoon shoot location
2 p.m. – 5 p.m.: Afternoon shoot TBD and Guest Speaker TBD
5 p.m. – 6 p.m.: Drive to dinner location
6 p.m. – 7:30 p.m.: Dinner
7:30 p.m. – 8 p.m.: Drive to Rialto Beach
8 p.m. – 10 p.m.: Sunset shoot at Rialto Beach
9:07 p.m.: Sunset
10 p.m. – 12 a.m. – Drive to host property
Day 3 July 18, 2019
7 a.m. – 8 a.m.: Group breakfast
8:30 a.m. – 9:30 a.m.: Drive to Port Townsend
10 a.m. – 2 p.m.: Whale watching shoot and boxed lunch on boat
2 p.m. – 3 p.m.: Drive to hotel
5 p.m. – 7 p.m.: Attendee image review and working dinner
7:30 p.m. – 8 p.m.: Drive to Sunset Shoot at Lake Crescent
8 p.m. – 10 p.m.: Sunset shoot at Lake Crescent
9:06 p.m.: Sunset
Day 4 July 19, 2019
4:15 a.m.: Leave for Sunrise Shoot at Hurricane Ridge
5:33 a.m.: Sunrise
7 a.m.: Leave to return to hotel
8 a.m. - 9:30 a.m.: Breakfast and Wrap-Up Q & A
This is a tentative schedule actual schedule will be determined the days of the workshop based on weather conditions.
Workshop Headquarters
Red Lion Hotel
221 N Lincoln St
Port Angeles, WA 98362
Transportation:
All participants must arrange transportation to lodging property. We will provide transportation from this location to all shoot locations within Olympic National Park and the surrounding areas. Be prepared to walk up to a quarter mile on uneven surfaces to get to each shoot.
Weather:
Weather on the Olympic Peninsula in July can still be quite chilly. Be prepared for highs in the low 60's and low's in the low 40's. Rain is always a possibility in the Pacific Northwest, so make sure to bring waterproof layers.
What to Pack:
DSLR, tripod, wide angle and zoom lenses (Tamron will have their full complement of lenses available for all participants to use, in both full-frame and crop-sensor models, including their new 15-30mm), extra memory cards, headlamp, light hiking shoes, warm clothes, rain jacket or shell, hat, and sun glasses. We recommend you bring a laptop for the post-processing class. A comprehensive packing list will be provided to participants prior to the trip.
Fee:
$1,995 for a single or double occupancy. Includes workshop, transportation to and from shoot locations, lodging, and some meals. Airfare not included.
Your Instructors:
Ken Hubbard
Ken is the Field Services Manager for Tamron, and responsible for Tamron's popular Mobile Learning Tour and consumer workshop series. Ken conducts workshops all over the country. His portrait and landscape work has appeared in galleries nationwide.
Andre Costantini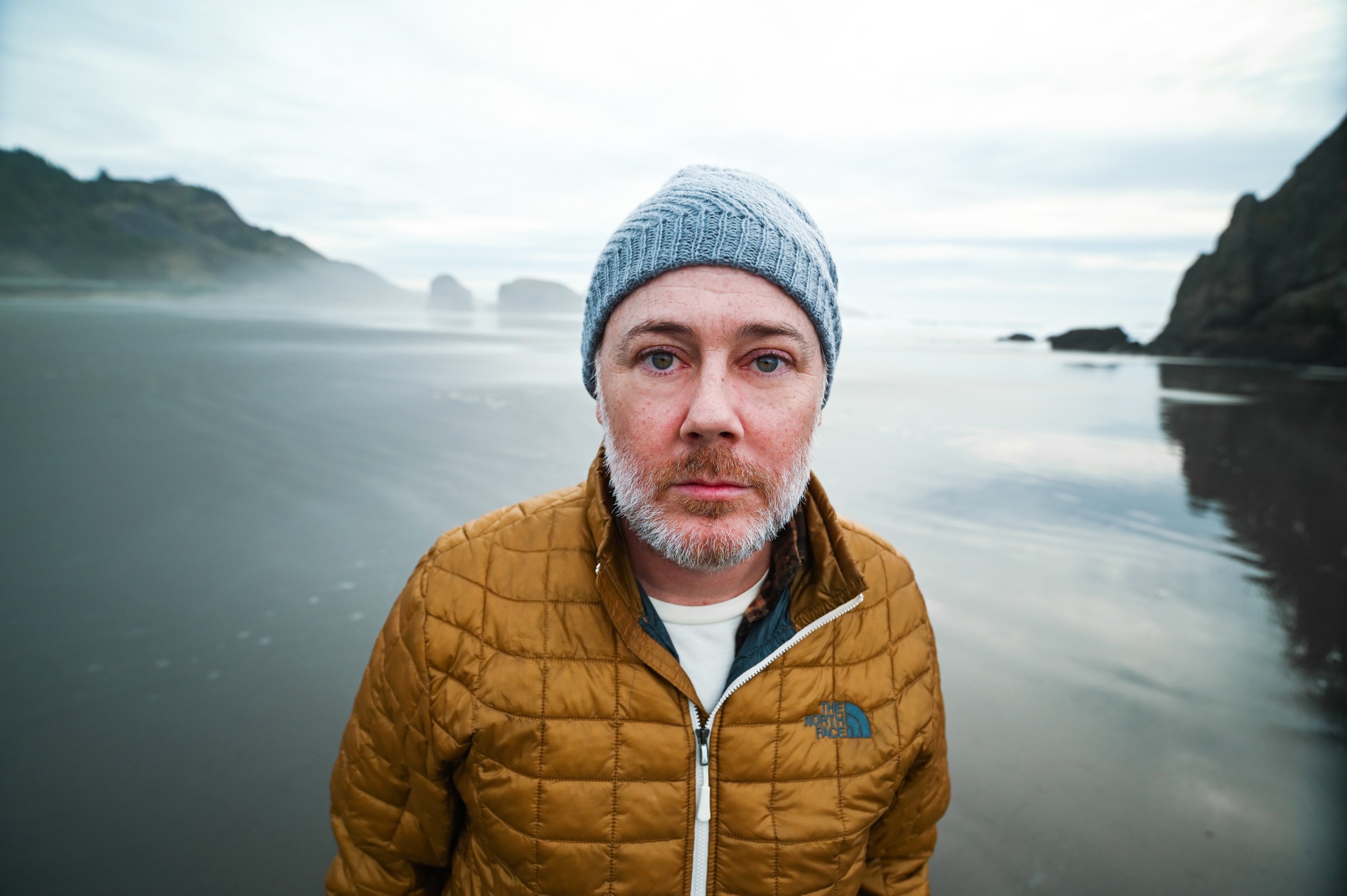 Andre has been a professional photographer for over 20 years. His photographs focus on mood, gesture and simplicity. Some of his clients include the American Repertory Theatre, Tippet Rise, The Discovery Channel and Epix. He has taught workshops all over the United States on film making and photography.
Questions:
Please email Mikaela Ruland at MRuland@aimmedia.com.