Pachamama: Earth Mama Wisdom for Modern Women

Saturday, July 20, 2013 from 10:00 AM to 4:00 PM (PDT)
Event Details
Since the beginning of time medicine women, women of the earth, nurtured and healed their communities with natural remedies and most importantly, ancestral wisdom passed down for generations. These women delivered babies, healed common illnesses and performed ceremonial rituals to connect the village to spirit and to their own innate wisdom. The lost art of medicine women, curanderas , etc. has left modern culture to rely on outside forces to heal themselves and their families.
Pachamama, which means mother earth in Andean Countries, is the return of the medicine woman, the woman connected to earth, spirit and woman embracing her own abilities and capabilities to heal. Join us as we open this conversation, unravel the mysterious world of healers and educate modern women on how they too, can learn this invaluable knowledge and apply it in their own lives.
Hosted and lead by Christy Funk. Special guest experts will be included.
THIS WORKSHOP WILL BE HELD IN NORTH OC at  RESIDENTIAL LOCATION. ADDRESS WILL BE SENT ONCE REGISTRATION IS RECIEVED.
This workshop intensive will include the following:
-Introduction to traditional healing & intuition
-Energy Wisdom & Meditation
-Food as Medicine, Optimal Nutrition
-Homeopaths,essential oils, tinctures, flower essences, natural remedies
-Ritual and Ceremony in healing
Attendees will recieve a syllabus packet with information, application instructions and resources, gift bag, light snacks and refreshments. Lunch is not included. 45 minute lunch break between 12:30-1:15p.m.
Fee for course is $125, Early Bird by July 16th, $95
SPACE IS LIMITED SO REGISTER EARLY
Tickets available on Eventbrite or skip the extra fee and mail checks to:
Belly Sprout/Christy Funk
125-c North Broadway Ave.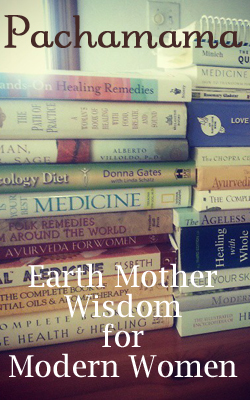 Organizer
Christy Funk
Lifestyle coach, Founder of Women Who Want More!The Course, author, retreat leader, Eco-beauty Stylist and artist, Christy Funk inspires women to live their best life by waking them up to the truth of their own beauty. Beauty from the Inside Out is her mantra!
A prolific writer, Christy has been published in several media outlets, including; articles for Origin, Green Divas,Green Child, and Sacred Pregnancy, the book and magazine. As a consultant for Beautycounter she educates women on the benefits of safer products for beauty and wellness. Visit her at www.beautycounter.com/christyfunk