Description
MSA Pace NYC is very pleased to invite you to celebrate Eid Dinner partnered with Islamic Relief USA, which will be held on Saturday 18th November, beginning at 6.00pm in the Bianco Room.
This event is organized for celebrating Eid. People gather, spend time together and socialize to develop a better relationship with one another.
Please get in contact with your friends and let them know about the event.Free Event & Free Dinner!
If you wish to celebrate Eid with us, please RSVP as there are a Limited number of Tickets. Your ticket includes a Dinner buffet and other exciting activities. Formal or Cultural wear recommended.
If you require a vegetarian option please email us latest by 16th November.
Any questions regarding the event, shoot us an email on msapacenyc@gmail.com.
Pace University
1 Pace Plaza, Bianco Room
New York, New York 10038.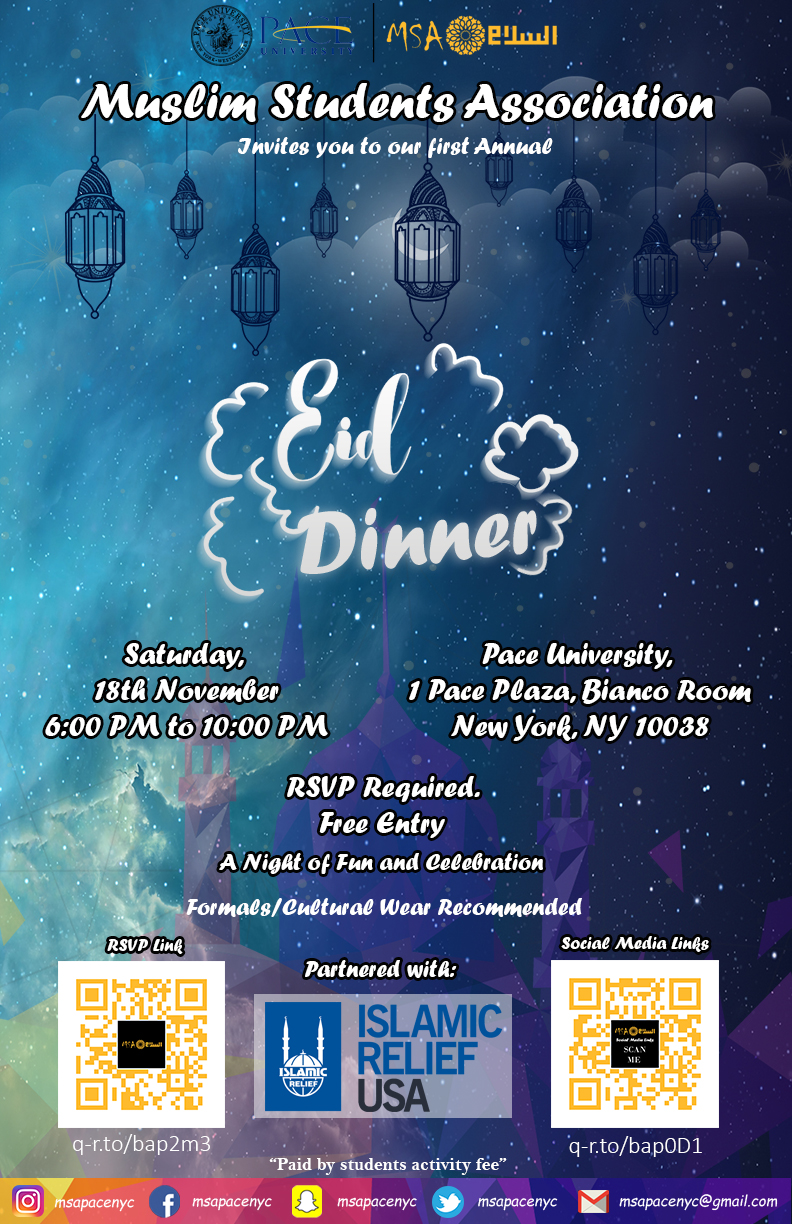 Saturday, Nov. 18 at 6pm
RSVP required.
Formal/cultural Dress Reccomended
See you there!