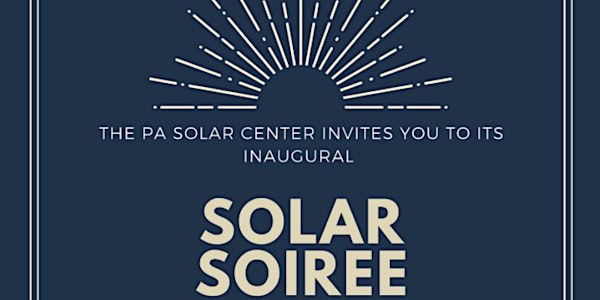 PA Solar Center Solar Soiree
Join the PA Solar Center for our inaugural Solar Soiree and an evening of solar fun with good food, drinks and friends.
When and where
Location
Covestro Brightspace at the Energy Innovation Center 1435 Bedford Avenue Pittsburgh, PA 15219
Refund Policy
Contact the organizer to request a refund.
Eventbrite's fee is nonrefundable.
About this event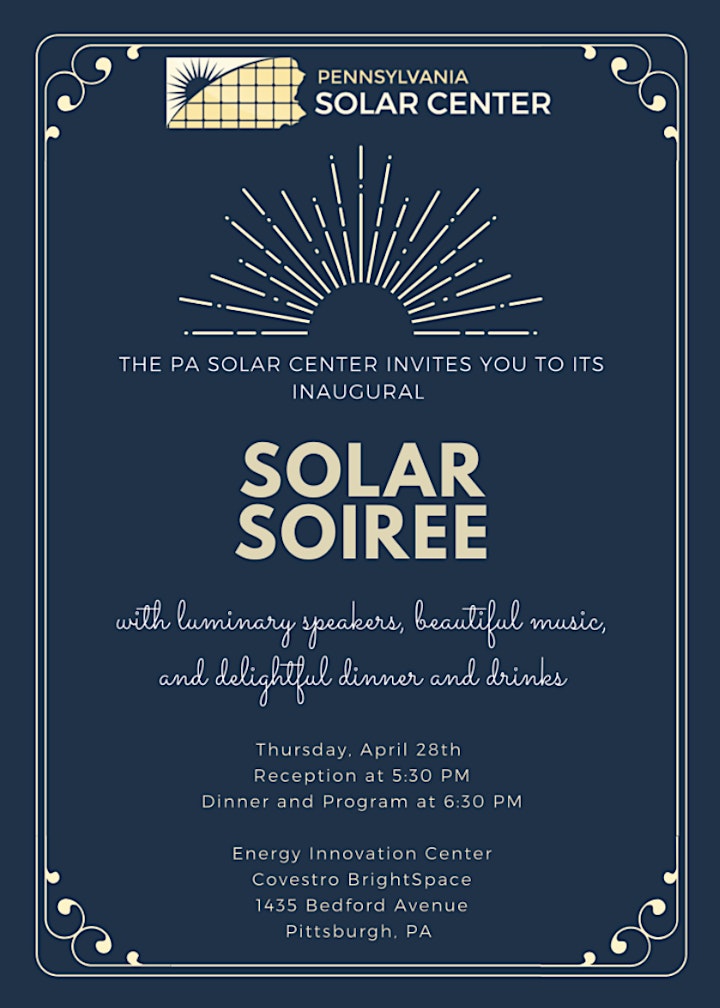 Tickets include hors d'oeuvres, dinner with choice of salmon, chicken or vegan risotto (all are gluten free), dessert, and a PA solar-powered wine and beer tasting, as well as signature mocktails.
The venue is fully accessible, but if you have any specific dietary, physical, or other needs, please let us know so we can make your evening enjoyable. (There is a space for comments when you register or if you need information in advance, please contact info@pasolarcenter.org).
Sponsor opportunities are still available. Please contact info@pasolarcenter.org for more information.
We will comply with the City of Pittsburgh's COVID-19 safety protocol at the time of the event AND we will be requiring proof of COVID vaccination upon check-in or negative COVID test within 48 hours prior to the event.
Please let us know if you can make it by Wednesday, April 20th so we can include you in the catering count!
INSPIRING SPEAKERS
We are really thrilled to share three inspirational speakers with you during the soiree.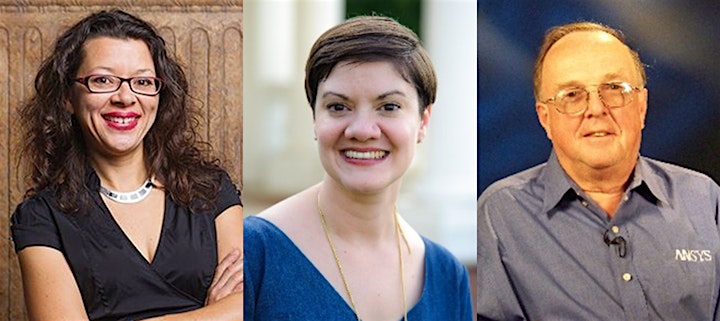 Angela Garcia, Executive Director, Global Links, a nonprofit that repurposes unused medical equipment to developing nations and our first G.E.T. Solar project.
Angela Garcia is the Executive Director of Global Links, a Pittsburgh-based nonprofit organization that works to improve health for vulnerable communities, locally and globally. She serves on the boards of the Bayer Center for Nonprofit Management, Pittsburgh-Matanzas Sister Cities Partnership and the Pittsburgh Chapter of the Labor Council for Latin American Advancement. She has been named a Pittsburgh "40 under 40", Pittsburgh Business Times CEO of the Year, and a Cribs for Kids Woman of Achievement. She lives with her husband and children in Emsworth and enjoys all things Pittsburgh, especially biking, kayaking and exploring the local food scene.
Becky Campbell, Government Affairs at First Solar, a leading global solar manufacturer and developer
Becky Campbell joined First Solar in 2015, and leads the company's U.S. state government affairs efforts. In this role she frequently crafts, advocates and testifies in support of market enabling renewable energy policies before state legislatures and local governments. She held prior roles in the company's business development and market development teams where she advanced community solar opportunities and originated business opportunities with electric utilities. Becky also currently serves on the board of directors for the Chesapeake Solar and Storage Association and the Carolinas Clean Energy Business Association. Becky's previous roles include positions at the Smart Electric Power Alliance (SEPA), where she was the association's Senior Manager of Research & Advisory Services, and the Pennsylvania State Energy Office, where she designed and managed the $100 million PA Sunshine solar rebate program and supported the Pennsylvania Energy Development Authority grant program.
Becky has a B.S. in Environmental Systems Engineering from Penn State University and an M.S.in Environmental Engineering from Michigan Technological University. She is a licensed Professional Engineer in the Commonwealth of Pennsylvania. Becky resides in Pittsburgh, PA.
John Swanson, the technology visionary and founder of the international software giant Ansys, Inc. is now devoting his time and talents in retirement to expanding solar energy and who facilitated the solar installation on the Energy Innovation Center.
Dr. John A. Swanson is the founder of ANSYS, Inc., the global innovator of simulation software and technologies designed to optimize product development processes. Dr. Swanson founded ANSYS, Inc. (then Swanson Analysis Systems, Inc.) in 1970 to develop, support and market the ANSYS simulation software program, growing it toward the multi-solution successful organization it is today. Prior to ANSYS, Inc., Dr. Swanson was employed at Westinghouse Astronuclear Laboratory as Manager of the Stress Analysis Group. There he developed a series of special purpose simulation codes and foresaw the need for an integrated general-purpose finite-element software code to do complex engineering calculations.
Dr. John A. Swanson holds a Ph.D. in Applied Mechanics from the University of Pittsburgh and a B.S. and M.S in Mechanical Engineering from Cornell University. Dr. Swanson also maintains numerous industry, national and local accreditation's and awards including the appointment as a Fellow Member and Pittsburgh Engineer-of-the-year by the American Society of Mechanical Engineers (ASME). He was named as the Entrepreneur of the Year in High Technology by the Entrepreneurial Services Group of Arthur Young and Venture Magazine. Swanson has also been inducted into the Engineering Hall of Fame at the University of Pittsburgh, PA. In 2004 John Swanson was awarded the John Fritz Medal by the American Association of Engineering Societies (John Fritz Medal is described as the highest award in the US engineering profession). He is a member of the National Academy of Engineering.
Upon retirement, John has been active in renewable energy (Photovoltaics and Electric Vehicles). He has done numerous PV installations, including the Energy Innovation Center in Pittsburgh and Green Key Village in Florida. He provides technical and financial support for Optimus Technology, a Pittsburgh startup in Biodiesel Technology.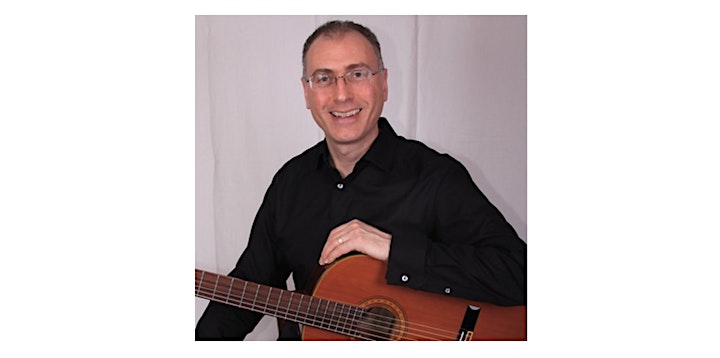 John Marcinizyn, Guitarist and Composer
Pittsburgh based guitarist, composer, banjoist John Marcinizyn performs frequently as a soloist, with the Ferla-Marcinizyn Guitar Duo, contralto Daphne Alderson, flute and guitar duo, violin and guitar duo, and groups ranging from The Bach Choir of Pittsburgh to Billy Price. He is also a member of Acoustic Swing (jazz trio), and The Red Hot Ramblers (Dixieland jazz). His versatility as an acoustic and electric guitarist allows him to perform in many styles including classical, jazz, flamenco, rock, blues, and folk. John has also performed guitar and banjo for many theater companies including Quantum Theatre, where he wrote and performed a flamenco score for The Red Shoes and a Blues score for El Paso Blue. His playing can be heard on eight CDs and one DVD.
John's original music compositions have received numerous performances and include a guitar concerto, string quartet, orchestral music, music for theater, and pieces for solo guitar and guitar with mixed ensemble, as well as a number of jazz and rock pieces. His Sonata for Guitar and Marimba received critical acclaim following its premiere at the Guitar Foundation of America International Festival and Competition held in Buffalo. The Westmoreland Symphonic Winds commissioned Song for the Sparrows, in memory of Beth Ann Johnson and Elyse Jeanne Saraceni who were killed in the 1988 terrorist bombing of Pan Am flight 103. IonSound Project premiered his And All Manner of Thing Shall Be Well, for Contralto, Cello and Piano, based upon the writings of Julian of Norwich. John wrote and performed the theme music for Excela Health's (hospitals, rehabilitation centers, and health facilities of Westmoreland County) television, radio and web commercials. Recently, he toured in South America and the Eastern Caribbean with contralto, Daphne Alderson in programs that varied from chamber music through cabaret.
John holds a Ph.D. in music composition and theory from the University of Pittsburgh and is an Artist-Lecturer in guitar and composition at Carnegie Mellon University and Seton Hill University. He also teaches a class on slide guitar techniques at the Duquesne University Guitar and Bass Summer Workshop.