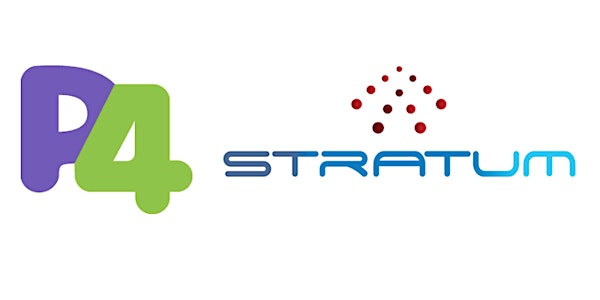 P4 + Stratum Workshop at Infosys
When and where
Location
Infosys Infosys Drive Bengaluru, KA 560100 India
Description
Hosted by Infosys and the Open Networking Foundation, the P4 + Stratum Workshop will introduce attendees to P4, a programming language used to model or define packet fowarding planes, and Stratum, an open source switch operating system that enables P4-defined forwarding along with a standard set of OpenConfig models for interoperable management.
The morning session will include leading networking vendors explaining some of the features and benefits of this new approach to networking, as well as introduce some of the next-generation hardware that is making it possible. The afternoon portion of the workshop will have local network operators who will provide insights into the use cases for this new technology.
The event will be technical in nature and is targeted at network architects and developers. It is free without admission and ticket charges; online registration is required.
Agenda: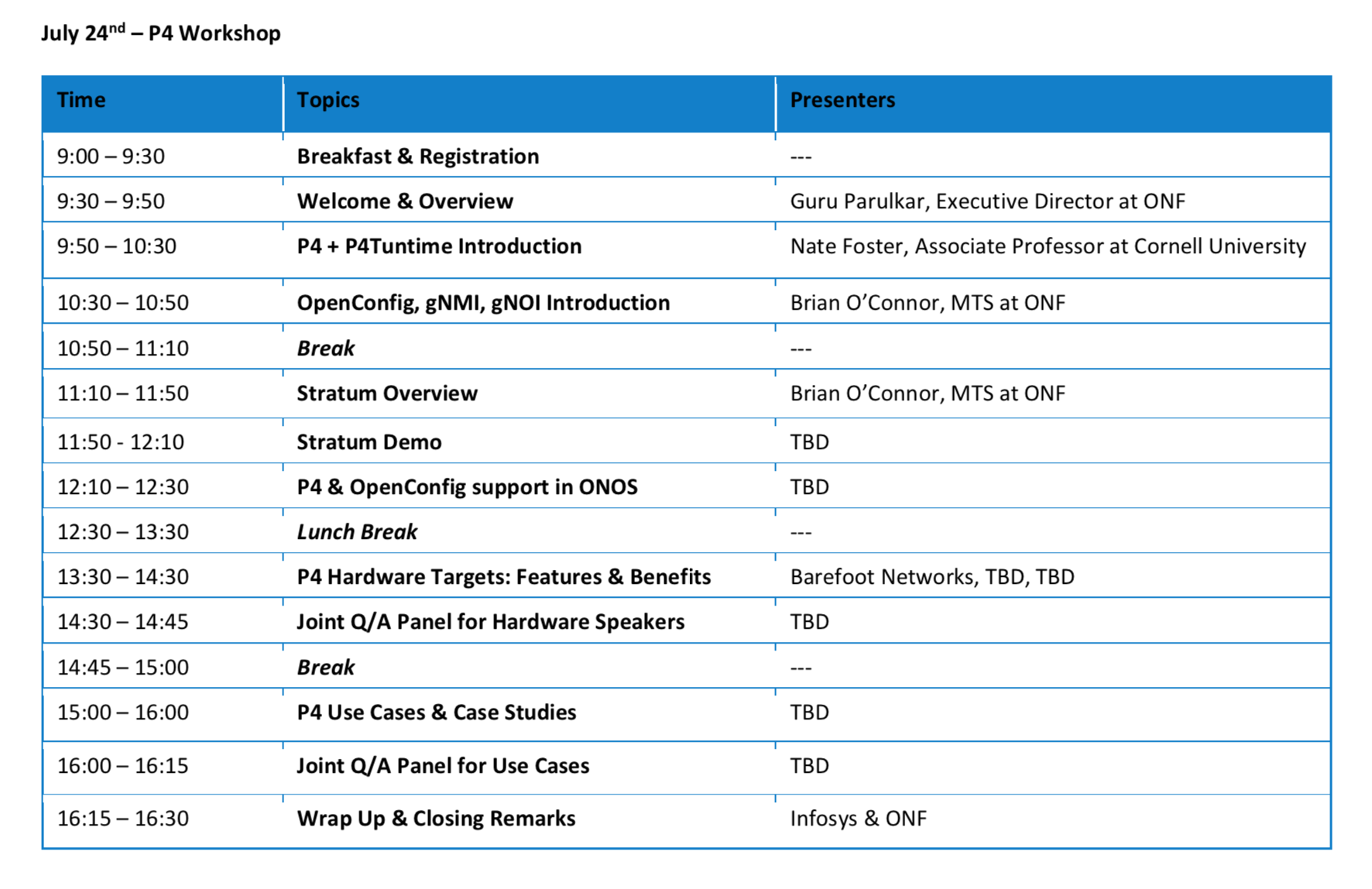 Learn more about Stratum here.
Learn more about P4 here.