About this Event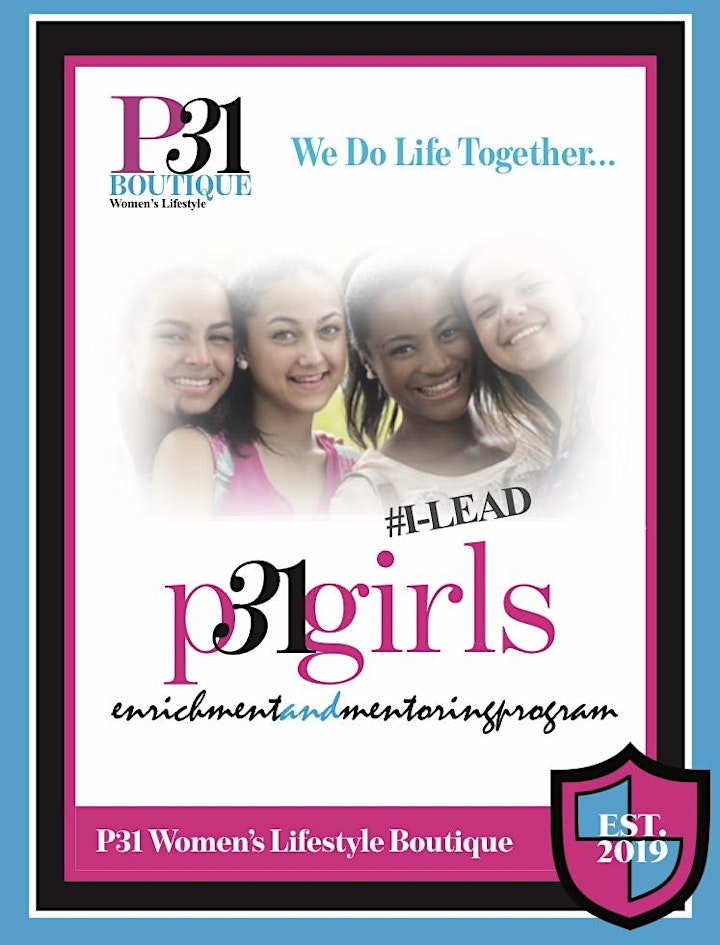 Sign up for P31girls TODAY!
P31girls is a out-of- school boutique style all girls program. The program is FREE no cost for materials or activities. Thirty-one special girls in 6th, 7th, 8th, 9th and 10th grade students from Prince George's County and the District of Columbia will be selected to participate in the program.
P31girls Enrichment and Mentoring Program (6th - 8th grades)
P31girls II Becoming Me Mentoring Program (9 - 10th grades)
P31girls is sisterhood for girls to connect and do life together. The program offerings have a strong focus around financial literacy, leadership development, community service projects as well as female empowerment.
Teen years are often referred to as the wonder years a critical turning point for girls. It is a time of transition when girls begin to question and form their own individual identities.
​The p31girl will be inspired to discover her talents and passions in safe and supportive all-girl setting. She'll join with girls in her community-and together, they'll take action to change the world. p31girls provides leadership development, refinement coaching in etiquette and style and rewarding opportunities to serve and support the community through engaging in service activities.
REGISTRATION DEADLINE: December 31, 2019
Request your daughters application by emailing contactus@p31boutiques.org
subject line/ p31girls app
***LIMITED SLOTS AVAILABLE*** Two girls per household