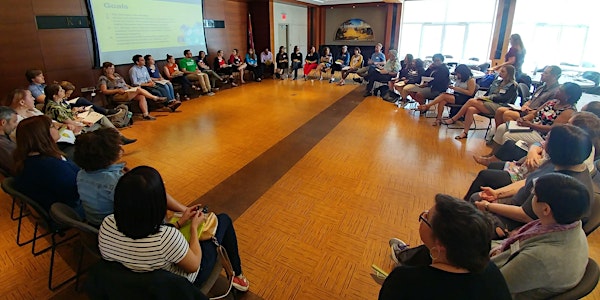 P2PU Boston Gathering
When and where
Location
Boston Public Library, Central Branch The Commonwealth Salon 700 Boylston Street Boston, MA 02116
Description
Learning circles began at Chicago Public Library in 2015, and have since spread to more than 40 library systems around the world. Given the success of last year's Gathering in Kansas City, we've decided to host another event this year. This year, we'll be hosted by Boston Public Library at their iconic Central Library for a three-day P2PU Gathering that brings together about 50 learning circle practitioners and P2PU community members from across North America.
Full event details can be found at Boston2019.p2pu.org
Please note that can use this website to register your attendance at the Gathering as well as your attendance in the optional half-day learning circle workshop and site visits.