P. Buckley Moss Charity Quilt Raffle Event-Drawing April 20th, 2019
Description
P. Buckley Moss Charity Quilt Raffle April 20th
Tickets from December 2018 - April 20, 2019
---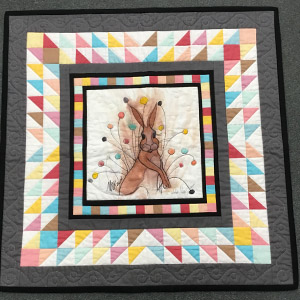 Proceeds from the raffle will be split between two excellent charities listed below
Tickets are $1 or 6 for $5
Drawing is April 20, 2019 just before Easter.


Contact (513) 897-4348 to purchase Raffle tickets
Register on Eventbrite for Extra Tickets
or www.CanadaGooseGallery.com


palsbreastcancersupport.org/
Qualified patients can request grants to cover or assist with expenses for:
In addition to grants PALS for Life offers other services to women with breast cancer.
Psychological support groups
Specially trained volunteers available for one-on-one visits
http://www.mossfoundation.org/
The P. Buckley Moss Foundation for Children's Education is a non-profit organization that facilitates the integration of the arts, in all its forms, into school curriculums, specifically addressing children who learn differently.
The goals of the Foundation are:
***To provide a forum for sharing innovative methods and how to use the arts in teaching and disseminating these methods nationally and internationally.
To furnish published materials that provide teaching strategies and activities incorporating the arts into the classroom curriculum.
*To develop collaborative relationships with arts and education-based organizations.
To recognize teachers who effectively use the arts in their classroom programs to teach children who learn differently.
To develop and conduct art education programs for pre-school children to introduce the arts into their early educational experience.