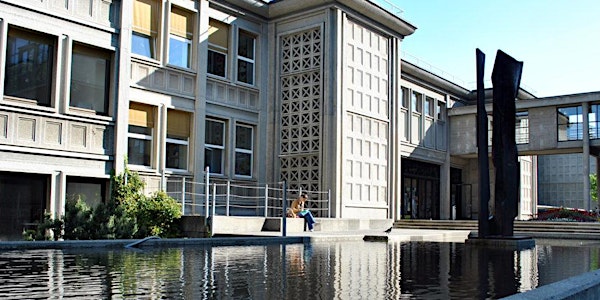 P-5 Outcomes: Scientific Information Services for All
swissuniversities invites you to the Event "P-5 Outcomes: Scientific Information Services for All"
About this event
The P-5 Scientific Information program, which was executed from 2017-2020, and further expanded untill end of 2021, is now reaching completion. This program has evolved into the current Open Science Program 2021-2024, which focuses on Open Access and will soon integrate a new part focused on Open Research Data.
The P-5 Scientific Information program has funded many projects that have resulted in services benefiting all members of the scientific community. In the exhibition part of the conference, these projects will present their services. Interested participants can see live demonstrations of the services and talk to project team members.
swissuniversities thanks the University of Fribourg for supporting the organization of this event.
Participants
We warmly welcome an interdisciplinary community of researchers, librarians, funders, publishers, IT specialists and policy-makers, as well as current and future project leaders, customers, evaluators and providers of the services emerged from the P-5 funded projects, as well as the members of the current Open Science Reviewers-Pool of swissuniversities.
Agenda
09:45 Going live
10:00 Welcome Address by Prof. Dr. Astrid Epiney, Rector of the University of Fribourg
10:10 Program P-5 by Dr. Patrick Furrer, Coordinator Program P-5
10:30 Keynote: Open Science - the time is now by Dr. Paola Masuzzo, Data Scientist at TP Vision; Independent Researcher at IGDORE
11:00 Breakout sessions: Funded projects present their services
12:00 Lunch break
13:45 Keynote: FAIR in times of crisis by Prof. Dr. Barend Mons, Professor of BioSemantics at the Human Genetics Department of Leiden University Medical Center
14:15 Breakout sessions: Funded projects present their services
15:30 Keynote: Open Science and FAIR Data for all? Current global developments and challenges by Dr. Simon Hodson, Executive Director of CODATA
16:00 Wrap up and Farewell note by Dr. Patrick Furrer, Coordinator Program P-5 and Prof. Dr. Christian Schwarzenegger, Vice President Faculty Affairs and Scientific Information; Vice President Delegation Open Science
16:15 End of the conference
Moderation:
Dr. Aude Bax de Keating, Portfolio Manager Open Science Program, swissuniversities
swissuniversities
swissuniversities is the rectors' conference of the Swiss higher education institutions. The umbrella organisation is the common voice that promotes cooperation and coordination between the various types of higher education institutions: www.swissuniversities.ch
Social Media
#p5servicesforall
Disclaimer
swissuniversities' events are documented with videos and photos. With the participation in the event you grant permission to swissuniversities to use and publish your image (moving picture) or likeness collected in connection with the event for any usual and customary purpose of swissuniversities, including promotion of swissuniversities and its events. If you object to the use of your picture, please do so by e-mail to swissuniversities at open-science@swissuniversities.ch
* The organizing committee reserves the right to change the conference format and venue due to force majeure events and in compliance with the decisions of the Federal and Cantonal authorities regarding Covid-19.