Ozaukee Sand Volleyball Club: 2017

Monday, June 12, 2017 at 1:00 PM

-

Friday, August 11, 2017 at 4:00 PM (CDT)
Event Details
This is our 3rd season for sand volleyball training and the first two years were a huge success. We are having limited enrollment this year so please sign up early if you can as we need to make sure we have enough space for all the kids!
We will have two levels of participation for both boys and girls: We are limiting the sessions as this year will be more instructional to help maximize the experience so registration is on a first come first serve basis:

 All Sessions are From June 12 - August 11th:
1. Pre-High School (going into grades 6th to 8th)
Incoming 6th - 8th Graders: Tuesdays and Thursdays from 12 to 1:30 PM
 Note: The pre-high school session will focus on four fundamental areas: platform passing, setting, hitting, and overall team positioning. There will be games and contests to keep things fun and moving!

2. High School (going into grades 9th to 12th)
Option One: Monday, Tuesday, Wednesday, Thursday: 1 PM- 3 PM
Option Two: Monday, Tuesday, Wednesday, Thursday: 3 PM- 5 PM
Format:
Mondays & Wednesdays:
Passing, Setting, Hitting, and Triples Practice Sessions - 20 minutes per development area and the rest to practicing & continuous play.

Tuesdays and Thursdays:
Passing, Setting, Blocking and Quads Practice Sessions - 20 minutes per development area and the rest to practicing & continuous play.

Our goal is to create a summer-long program that provides pre-high school and high school volleyball players an opportunity to prepare for the school season. 2017 will have more instruction specific the aforementioned area per day. There is nothing better than playing and training in the sand to develop a player's strength associated with the indoor game. We have assembled a team of instructors that will help prepare the players for the indoor season with a unique club concept. Pre-high school players will have the opportunity to play two days a week for one nominal cost for the entire summer. High school players will have the opportunity to play four days per week.
The objective is to provide athletes the choice in terms of the number of days they will play. It is not a requirement to attend all four days as a high school player or both days for a pre-high school player. This provides flexibility and a greater return as it relates to the overall cost.
---
What Past Players Have Said About The Program:
 "I thought the program really helped us from a conditioning standpoint and you can see a noticeable difference in our team's ability to jump and compete. I was in the Cedarburg boys volleyball program for three years and this summer camp was instrumental I think for both the boys and girls to get ready for the indoor fall season as well as improving our skills."
Brad Ebacher, Starting setter Cedarburg boys volleyball team
"This sand program was instrumental in helping our girl's program work together before the start of the fall season. The conditioning from playing in the sand was a big asset as we hit the ground running before other teams even starting practicing. I would recommend all players attend this along with other camps!
Kayla Bublitz
Former Cedarburg Girls Player (all-conference libero)
---
3) Jumper Camp (High School Players Only)
Fridays at 9:00 am to 10 am and Wednesday evenings from 6 pm to 7 pm  for Strength Training at 2TheMax Training facility in Cedarburg with Jake McCommis: Jake has worked with both professional basketball players and volleyball players. He holds a degree in exercise physiology.
 This will comprise of one day in the sand on Fridays and one evening at Jake McComis 2 The Max Training Facility. The objective is to show jumping techniques for both one footed and two footed jumps. All participants of the vertical jump will be measured at the beginning, the middle, and at the end of the program. Here is how the program will work
We will measure each attendee vertical at the start, mid-point, and end of the program.

Each person will complete a survey questionnaire depicting their specific goals such as jumping off 1 foot or two feet for basketball or volleyball. This will result in a specifically designed program to for each attendee.

The Jumper attendees will attend 2 sessions weekly, one in the sand where jumping strength is developed and one at 2 The Max Training facilities where strength training specific to better vertical leaping will be introduced.
Last year we had a number of kids increase their vertical by as much as 6 to 8 inches!
 Our Club Directors:
Jimmy Burg
(Coach of the Year in Northshore Conference, Cedarburg High School Varsity Head Coach. Jimmy played four years at UW-Eau Claire): nickname :just jimmy


Tim Hagen
Varsity Boys Volleyball Coach: Cedarburg High School: nickname: bigboy or shaggy

Damien Evans: I AM Club Volleyball Coach & JV Volleyball Coach cedarburg Boys & Certified Impact Volleyball Coach: nickname: babu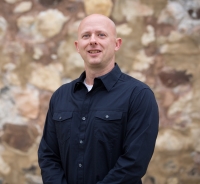 Note: Club leaders we will have graduating high school players as well as college players serving as counselors to assist in the development of the program, thus helping in providing more individual attention to each player.
Note: There will be no refunds after June12th:
Jumper Camp Lead Instructor: Jake Mccomis:

 Jake Holds the Following credentials:

BS in exercise Physiology from Marquette University

Certified Strength and Conditioning Specialist

Corrective Exercise Specialist

Certified Sports Nutritionist

Youth Exercise Specialist

Woman's Fitness Specialist

Functional Movement Screen Expert
When & Where

Galioto's Vintage Grille Inc
1221 Wauwatosa Road
Cedarburg, WI 53012


Monday, June 12, 2017 at 1:00 PM

-

Friday, August 11, 2017 at 4:00 PM (CDT)
Add to my calendar