OYE Conference 2018 (Bilingual)

Saturday, April 28, 2018 from 8:30 AM to 3:00 PM (PDT)
Event Details
Have you ever wondered...
Te Has Preguntado....
Who am I? and Where are we going?
¿Quién soy? y A dónde vamos? 

Yes? Then you should join us at the 2018 OYE Conference!
Sí? Entonces debe de venir a la Conferencia OYE 2018!

What is the OYE Conference? (ver en español abajo)
The OYE Conference will bring together youth/young adults (ages 12-22 years) and their parents to explore ideas of Latino culture and identity, obstacles Latinos face, and opportunities for the future. Participants will attend two interactive workshop sessions, be inspired by our keynote speakers and performers, will learn about community resources, and will build relationships with other members of the community. 
All youth and adults of any race or background are welcome!
---
 Food with Vegetarian and Gluten Free options available!
---
 Keynote speakers
Representative Jewell Jones and Sarahi Salamanca
---
 Workshops for youth/young adults and parents!
---
 This is a wheelchair accessible event!
---
Que es la Conferencia OYE?
La Conferencia OYE va a juntar jóvenes adolescentes y adultos (de 12 hasta 22 años) y sus padres para explorar ideas de la cultura e identidad Latina, los obstáculos que los Latinos enfrentan, y oportunidades para el futuro. Participantes asistirán dos talleres interactivos, estarán inspirados por nuestros oradores y presentadores de arte, aprenderán sobre recursos en nuestra Comunidad, y construirán relaciones con otros miembros de la Comunidad.
¡Bienvenidos a todos los jóvenes y adultos de cualquier raza o historia!
---
 Comida con opciones disponibles para comida vegetariana y libre de gluten!
---
 Oradores Principales
Representative Jewell Jones y Sarahi Salamanca
---
 Talleres para jóvenes/ jóvenes adultos y padres 
---
 Este evento es accesible para personas en sillas de ruedas
---
More Information About the 2018 OYE Latinx Youth Conference
The OYE (Orgullo y Educación) Youth Conference, a project of the Redwood City Parks and Arts Foundation, originally started in 2010 with roots in the Latinx Community of Redwood City and North Fair Oaks..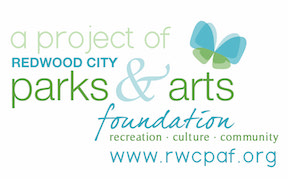 Más Información Sobre la Conferencia de la Juventud OYE
La Conferencia de la juventud OYE (Orgullo y Educación) , un proyecto de la Fundación de Parques y Artes de Redwood City, inició en 2010 con raices en la Comunidad Latinx de Redwood City y North Fair Oaks.

Questions? Comments? / Preguntas? Comentarios?
Please contact the OYE Administrative Intern / Favor de contactar con la Administradora de OYE:
Mary Cheevakasemkoon at oyeadm@gmail.com with subject line: OYE Conference 2018 (Bilingual) for a faster response. / con la línea de asunto: OYE Conferencia 2018 (bilingüe) para una respuesta más rápida.
THANK YOU! / GRACIAS !
Disclaimer/Renuncia:
Participation in the OYE Latinx Youth Conference is completely voluntary.  The OYE Latinx Youth Conference Organizers assume no liability for any loss, theft, damage, or injury to property or person resulting from participation in the OYE Latinx Youth Conference.
Participación en la Conferencia de la juventud Latinx OYE es totalmente voluntaria. Los organizadores de OYE no asumen ninguna responsabilidad por cualquier pérdida, robo, daño o lesión a la propiedad o persona resultante de la participación en la Conferencia de la juventud Latinx OYE. 
When & Where

Cañada College
4200 Farm Hill Boulevard
Redwood City, CA 94061


Saturday, April 28, 2018 from 8:30 AM to 3:00 PM (PDT)
Add to my calendar