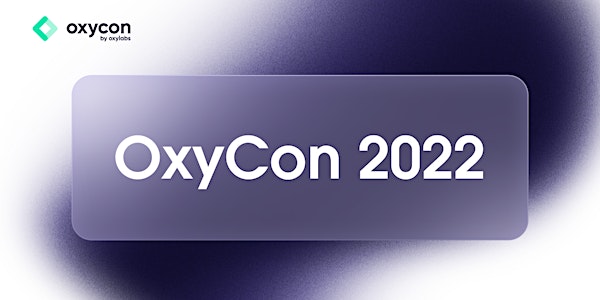 OxyCon 2022 | Web Scraping Conference
Join a two-day online event with presentations and discussions covering the most relevant topics in the world of web scraping!
About this event
Web Scraping Conference You Don't Want To Miss
OxyCon is a two-day online conference covering the most relevant topics in the world of web scraping. The event brings together global business leaders and industry experts for engaging presentations and discussions.
This year OxyCon will focus on three important topics. Depending on your business needs and personal interests, you can choose which presentations, discussions, and talks are the most relevant for you.
The world of public data collection for businesses
It's not a secret that public data is a valuable source for various businesses' operations. From SEO monitoring and pricing intelligence to government or financial use – the application of public data for organizations is almost unlimited. If you're interested in the world of public data collection and how it helps companies achieve their goals, OxyCon 2022 will cover the most critical aspects of it.
Overcoming scraping challenges as a developer
OxyCon 2022 will focus on developers – the masterminds behind the complex web scraping process. Public data sources are constantly getting increasingly advanced, serving new challenges to web scraping specialists every day. To gather the required public data, developers need to come up with intelligent solutions that help them leave all the difficulties behind.
Scraping infrastructure management and solutions
If you're searching for a smart solution and tips to build a scraping infrastructure on a large scale, the OxyCon 2022 conference will help you with that. This year, industry professionals will cover every aspect of scalability – the journey from a small-scale, mostly monolithic design to a system that is capable of handling hundreds, if not thousands, of job units.