Oxfordshire Live, Breathe, LOVE Writing! Day 2016

Saturday, April 16, 2016 from 10:00 AM to 4:30 PM (BST)
Event Details

Live, Breathe, LOVE Writing! Day
What's it all about?
Let's face it, writing is hard graft. Sometimes you might wonder why you do this to yourself. Well, the Live, Breathe, LOVE Writing Day is here to remind you of all the good things about writing and why it's fun. It's your opportunity to immerse yourself in writing, surrounded by like-minded people, with experts on hand to offer advice and encouragement. Last year's event in Hertfordshire was a roaring success and I know this one will be every bit as good.
Who can come?
Writers at all stages of their writing journey are welcome – all I ask is that you open yourself up to inspiration. Oh, and be ready to fall in love with writing all over again! No matter whether you're writing for adults, children or teens, the day has something for you.
What should I expect?
There'll be inspirational sessions led by best-selling authors, Q&A, writing exercises, a workshop session where we will help you with anything from plot holes to character niggles and give you the chance for you share your work with others in a supportive and helpful environment. There's a separate writing bolthole too, in case you feel inspired enough to get some words down there and then. The day is about giving you the tools to get through the times when writing is tough and giving yourself permission to write. Believe me, we've all been there.
Who else will be there?
Me, obviously; my expertise lies predominantly in writing for children and teens, and I taught the City University Writing for Children course for two years, but I do write for adults too - my Star and Sixpence novella series is out in November 2015 with Simon & Schuster. Besides, most of the skills apply no matter what you're writing.
Miranda Dickinson - Sunday Times Bestseller and author of Fairytale of New York, When I Fall in Love and A Parcel for Anna Browne among many others. Miranda is an amazing speaker and so very generous and honest with her experience and expertise. She's a joy to listen to.
A third hugely respected and well-published author, who will be a personal inspiration to me. In the past, I have had Sunday Times Bestsellers join me - as soon as I can confirm the final name I will. But whatever you're working on, I guarantee one of us will be able to help.
Lots of other writers to chat to and network with. I encourage everyone to buddy up so you can the keep momentum going when you're sat at home and the words are hiding from you. Last year, this approach inspired more than one delegate to finish the novel they had been working on for years.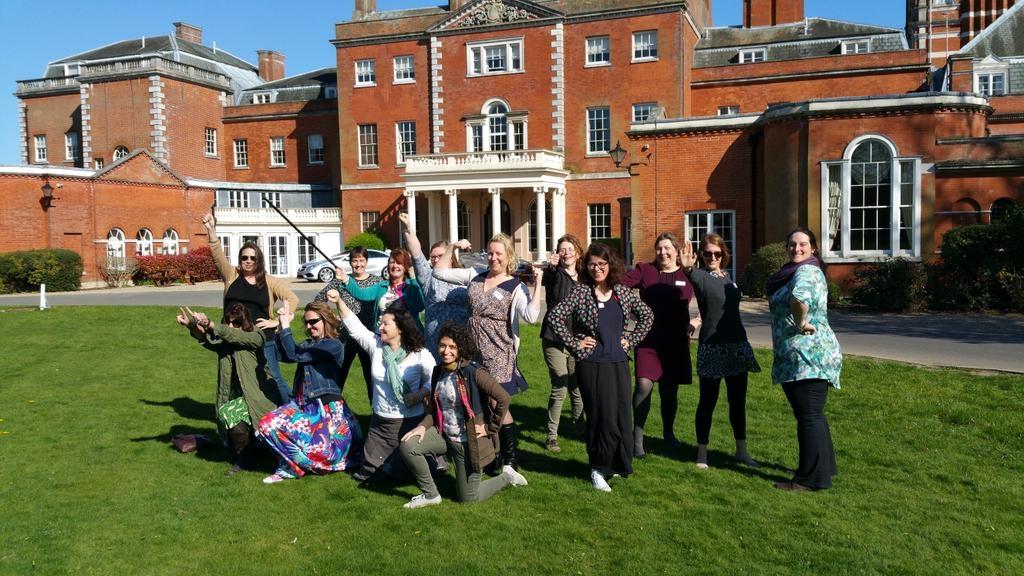 What do I need?
Enthusiasm, a pen and a notebook. You might also like to bring along an extract from your Work In Progress or a piece of writing to workshop. 
Please note that booking is non-refundable so please make sure you are able to make the date shown before booking. You may be able to transfer the booking to someone else in the event that you are not able to come - contact me for more details.
When & Where

Heythrop Park Hotel
Enstone
OX7 5UE Chipping Norton
United Kingdom


Saturday, April 16, 2016 from 10:00 AM to 4:30 PM (BST)
Add to my calendar
Organizer
Tamsyn Murray
Tamsyn Murray is the author of the Afterlife series for teens, the Stunt Bunny series for younger readers and the picture book Snug as a Bug. She currently writes the Completely Cassidy series for Usborne and has another new series launching in June 2016 as well as a new teen novel in late 2016, plus the ebook Star and Sixpence series for adults, published under the name Holly Hepburn by Simon and Schuster. She taught Writing for Children at London City University for two years.
Find out more here
Oxfordshire Live, Breathe, LOVE Writing! Day 2016