Oxford Hacker Meet-up @ SXSW

Tuesday, March 15, 2011 from 4:00 PM to 6:00 PM (CDT)
Event Details
Want to get your immediate ROI on SXSW? Want to chill with awesome Oxford hackers?
Come out to the Oxford Hacker Meet-up @ SXSW!
When: Tuesday, March 15, 5pm-1130pm
Where: Downtown Austin (Exact Location to be Announced @ 3:33pm on March 15th)
You + a ton of smart Oxford computer scientists + awesome things to do = Your best time at SXSW
Agenda:
General Hacking:
Cool projects you've been working on
Hacking for your Startup
Experimenting with things you've never tried before
Discussions about Oxford Computer Science Courses like:
Computer security
Machine learning
Computer-aided formal verification
Geometric modelling
Intelligent systemsLambda calculus and types
Computational complexity
Knowledge representation and reasoning
Reasoning about information update
Culminating with a 11-minute-11-second hacking competition
Major hacks
Food
Drinks
Prizes
Bragging rights
No mercy
When & Where

Downtown Austin
location emailed Mar 10 @11:11pm
Austin TX


Tuesday, March 15, 2011 from 4:00 PM to 6:00 PM (CDT)
Add to my calendar
Organizer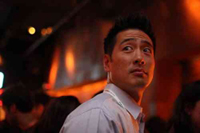 Asse9 stands for Austin Secret Society of Entrepreneurs 9. It means if you're not striving to be entrepreneurial, you're asinine.
No we don't have a website or else it would not be very secret now would it
All we have is a hashtag that we rarely use '#asse9' but what we do have is a huge rolodex.
Brands we love: