Come support local music with us on November 8th at 7 PM!
About this event
After nearly 7 years as a performing solo artist, Birmingham, Alabama bred musician, Connor McCullum decided to embrace his love for soul music entirely with the addition of a backing jazz band and the eventual birth of PBR&B project, Oxford Con. McCullum plays alongside his producer and multi-instrumentalist, B. Snipes. The band is also comprised of some of Birmingham's finest instrumentalists: Mila Oliveira (Drums), Andrew Getman (Bass), and Jamie Harper (Saxophone/Flute). The Oxford Con sound is a shape shifter of sorts with classic soul influences such as Marvin Gaye, Barry White, and Sam Cooke, along with a modern taste of artists like Frank Ocean, and Anderson .Paak.
The name "Oxford Con" was born out of a casual conversation concerning the Lori Loughlin College Admissions Scandal of 2019. Hollywood actress, Lori Loughlin, most notably known from "Full House" was charged by the FBI for bribing administrators to get her daughter into college. McCullum asked a friend what it would take for a guy like him to get into The University of Oxford, to which the friend responded "Lori Laughlin would have to be your mom". Oxford Con then became a pun utilizing McCullum's nickname, "Con" and "conning" his way into Oxford.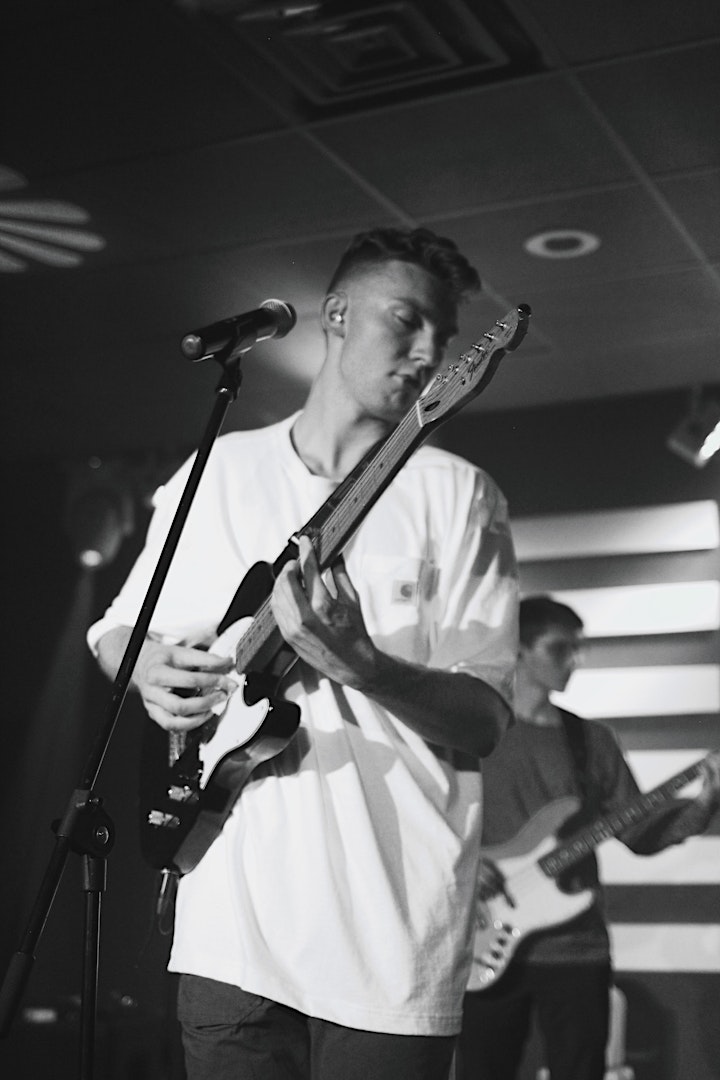 Originally from Jackson, Mississippi, Nashville-based artist John Hart blends singer-songwriter depth and honesty with alt-country edge and soul. Drawing heavily on personal experience and cultural observation, John Hart delivers well-crafted, thought-provoking lyrics and evocative melodies.