Description
OWN YOUR STORY
TWO WORKSHOPS with Optional Private Coaching

Presented by


WORKSHOP 1
DECEMBER 8 (10 to 1 and 2:30 to 5:30)
We'll work on identifying the powerful story you can use to promote your business, increase your clarity and confidence in your work, and allow people to know, like, and trust you.
We'll break down the elements of your story into a compelling narrative arc that will have your listeners leaning in to hear it through to the end.
We'll share breathing and vocal techniques that will ground you when your tell your story, or do any public speaking.
At the end of the day, you'll have tools for speaking and a rough outline of your story.


In the intervening weeks, you'll practice the tools and continue to hone your script. Lauri and Meryl are offering deep discounts on their one-on-one work for members of the class so you can opt to work with one or both of them privately before the final workshop.


WORKSHOP 2
JANUARY 19
(10 to 1 and 2:30 to 5:30)
10 TO 1
Warm-up led by Lauri
Everyone will run-through their stories, followed by feedback from Lauri, Meryl and the group.
1 – 2:30 Lunch
2:30 – 5:00 RECITAL
*Invite your friends and family to hear your stories


---
$597 Special (ONE TIME ONLY!) Introductory fee
(regularly $997)

And
$150/hour special rates to work 1:1 with Lauri and/or Meryl

Presented by Meryl Shaw and Lauri Smith
Meryl Shaw
Meryl Shaw uses her four decades in professional theater and her coaching skills to help successful women shine in high-stakes presentations. Meryl was Casting Director at the American Conservatory Theater in San Francisco for 17 years, and she has taught audition technique and led performance workshops for more than 20 years. She has taught or guest lectured at several universities, including Rutgers and Carnegie-Mellon, as well as at numerous theater companies. A trained Positive Psychology coach, Meryl works one-on-one with professionals, attorneys, entrepreneurs, actors, and others who want to advance their careers. Meryl has also coached groups of female attorneys, body workers, and recently coached the speakers at the Global Womens' Leadership Summit.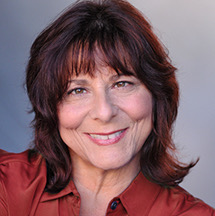 Lauri Smith
Lauri Smith is the author of Your Voice Matters: A Guide to Speaking Soulfully When It Counts. Known as "The Voice Whisperer," Lauri helps change-makers stand in their power and speak their truth – from the Bedroom, to the Boardroom to the TED Talks Stage. Lauri's passion is evoking people's innate, unique charisma, so they can make their mark in the world while manifesting abundance and success on their terms.

She helps Leaders do more than communicate, she helps them move people.