Description
Do you have a hard time talking about yourself when you are promoting your business?
Do you constantly worry about sounding salesy and sleazy, because you want to be seen as genuine and authentic?
Does your network of business colleagues still have a hard time understanding what you do, the value you bring and who to refer to you?
Is your business hitting a wall because it's scary to put yourself "out there" in front of everyone?


Believe us when we say that you are not alone. Every single business owner knows that confidence is the key to unlocking more clarity, breakthroughs, and clients.


But how do you become more confident as a business owner?


You need to be grounded in your truth and your life's purpose.


You need to know, understand and believe in your value and your gifts.


You need to have a solid foundation for your business, so you can rest assured and be prepared for anything that may come your way.


You need an effective business strategy that will allow for sustainable growth and honors your integrity through and through.


You need to clearly communicate what you do so your target audience can seek you out.


In a nutshell, all of this comes down to owning your story. We are here to show you how.
Join us for Own Your Story on September 23rd and 24th in the Temecula Valley area! This intimate and fun daytime retreat is created for business owners who want to grow their businesses and create a huge impact in a way that is transparent, honest and aligns with their Life's purpose.
After this event, you will:
Know exactly how to re-introduce yourself to the world (online and in-person) as an expert who is both credible and relatable.

Be clear on the new direction of your business

Have a solid and profitable business strategy that aligns with your dreams, values, and purpose

Have a firm understanding of how you stand out from everyone else in your industry and the unique selling points you have to offer to your audience

Uncover the hidden potential and possibilities inside of you
Ticket Information
The EARLY BIRD general admission ticket ($119) includes:
Bonus Pre-Event VIP Zoom Call

Full participation in the first day of the event at a beautiful private home in Temecula (home address will be disclosed after ticket purchase)

Lunch, snacks and beverages included

"Let loose" networking mixer at the end of Day 1 with yummy gourmet h'ordeurves, refreshments, and cash bar.
The EARLY BIRD VIP admission ticket ($169) includes:
Bonus Pre-Event VIP Zoom Call

Full participation of the first day of the event.

Lunch, snacks and beverages included

"Let loose" networking mixer at the end of Day 1 with yummy gourmet h'ordeurves and refreshments.

Access to the special mastermind on the second day of the event (Limited to only 20 spots) which will include master planning and yummy nibbles.
EARLY BIRD pricing ends the evening of September 8th. After that, general admission ticket will go up to $149 and $199. All ticket sales will end the evening of September 22nd.

Agenda/Schedule
Day 1 (from 10:00am to 5:00pm) will include:
Diving into your story to find the hidden gems and answers you are seeking

Uncovering your unique gifts and transforming them into your unique selling points

Revealing what your desires and goals really are and relating them back to your business and purpose

Finding the right words to describe your new direction concisely and clearly, for anyone in your audience to understand (online and in-person).


"Let Loose Mixer" will follow from 5:00pm to 7:00pm.
Day 2 (for VIP Ticketholders only)
1:00pm to 5:00pm-Exclusive Mastermind
Lodging and Accommodations information
Need a place to crash in between Day 1 and Day 2 and even a couple of days after to enjoy Temecula? Enjoy our room block at the Extended Stay America-Temecula Wine Country located at 27622 Jefferson Avenue, Temecula, CA 92590.
One Queen Bed Studio is $84/night for up to one adult ($5/night for each additional adult)
Two Double Bed Studio is $94/night for up to two adults ($5/night for each additional adult)
Instructions on how to access our room block will be in the confirmation e-mail.

Your Hostesses
"The synergy of the 3 women, Latanya, Nancy and Amy...you had someone who is CEO, you have someone who talks about being with grief, and Amy as a copy writer helps draw out what your story is. The way they wove this (experience) together to enable me as a business, with what I do every day to be able to own my story, to be able to tell it, to understand what the obstacles are that have kept me from owning my story. "
-Dawn Drew, CEO The Wow Factor, Professional Staging
Latanya Dubois
Eagle Eye Management, LLC





I am a mom, wife, friend, sister, educator, mentor, Life Coach, Reiki Master, Business Mentor, Ordained Minister, professional trainer and speaker with a zeal for life and that is only what she is during waking hours. I began my journey as a teenage mom raising a son living with cerebral palsy wondering how will I ever make it in this world, after moving out of my parent's home at the age of 16. After many challenges, I received my GED certificate, my Bachelors in Liberal Arts, and finally my Masters in Public Policy and Public Administration.
I began my career in the nonprofit sector over 20 years ago and through my vast experience with several non-profits, as well as for profits, and growth to leadership positions, I was able to branch out on my own and create Eagle EYE Management, LLC, a consulting, coaching and training company that uses holistic and practical approaches to help you EMBRACE YOUR EXPERIENCE (The E.Y.E.).



Read more about Latanya DuBois at http://www.eagleeyemanagementllc.com


Nancy Loeffler
Being With Grief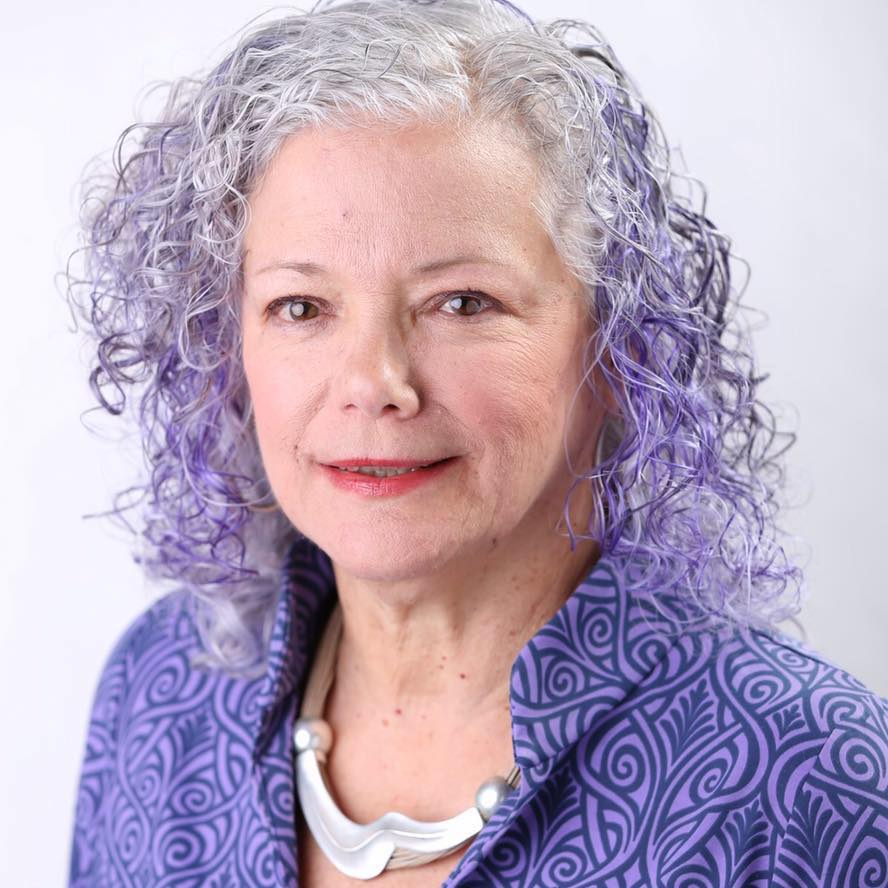 In November of 2000, my daughter Leah was in a car accident on her way to school. She spent five days in the hospital with massive brain injuries before she left this world and my life. She was 17.
When I lost Leah, my life changed forever.


In the days and months that followed Leah's death, I began the long journey out of that darkness. I often wanted to stay in the dark, in the place where I didn't have to face my feelings or pain.


My own journey through grief brought me into the full back to the Truth of myself, of who I am at my core, and it was the alchemy of the initiation that brought me there.



Read more about Nancy Loeffler at http://www.beingwithgrief.com/


Amy Lanci
Untold Story Copywriting

Amy Lanci absolutely loves to bring out the gold in people. As a professional muse, copy expert, story catcher and dot connector she uses her gifts to pull out people's stories, declutter their idea piles, and craft their message.


Born and raised in Los Angeles, Amy's childhood speech delay and low self-esteem kept her on the path of acadamia and emotional eating. She lived for other people's approval and was constantly searching for what made her "unique" and "one-of-a-kind." She still had no clue, even after getting her Bachelors degree in biology from UC San Diego. After many stages of growth and personal development and jumping into the entrepreneurial arena, she finally got to the bottom of what made her truly unique: herself, her story and her gifts. Now she helps business owners to do the same, so they can figure out their special sauce and craft it in their message in a way that speaks' their prospects' language.


​Amy finds inspiration in her family, in music and every day things.


Read more about Amy Lanci at http://www.amylanci.com


Come have fun as we figure out where you need to go next! Sign up today!


#lifepurpose #heartcentered #ROI #businessgoals #socialmedia #socialmediamarketing #webcontent #onlinemarketing #marketing #businessretreat #creativefun #becreative #beaboss #CEOthatmoment